Many people today have a YouTube channel or are starting one. As you all may know, Daves Computer Tips has one, too. If you have not seen it, please take some time to check it out here. With having a channel, there are many features and options they provide the user. This can be confusing and frustrating to figure out. Since we have one and I have used it for many years, I like to provide helpful tips on using your channel. This time will be no different since I found another feature that we all need to learn. Before we move forward, check out these other helpful YouTube articles that I have written:
I guess it is time to let you know what you will learn this time. This morning I was working on our channel and was changing some settings. It made me wonder if you knew where the Main Channel settings were located. These are the ones that control the keywords for the channel, Subscriber count, Remove content, and some other items we will cover here in this article. Time to get your new lesson started.
How To Edit YouTube Channel Settings
I will be showing you this on the website using my Windows laptop Chrome browser.
Step 1: Head over to your YouTube and log in.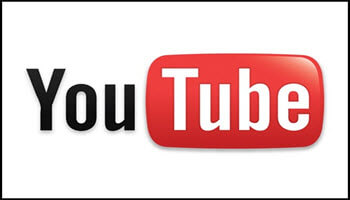 Step 2: After you are in, look to the top right and click on your profile image. Make sure you are on the channel you want to adjust the settings on. If you aren't, click on Switch account on this menu. Here you will see all the channels you manage. Choose the one you want to work with.
Step 3: Now head back up to the top right and click on your profile image again. Click YouTube Studio on the menu.
Step 4: Once you are at the YouTube Studio screen, look to the left menu. Scroll down until you see the Settings link. Click it.
Step 5: The settings window will now appear for you. On the left menu, we will want to click on the Channel link. These are the channel settings I want to go over in this article.
Step 6: Here is what I wanted to show you. When you first arrive, you are now on the Basic Info tab. On this tab, you are given some options:
Country Of Residence
Keywords
If you have moved out of your country, then you would change this here. Also, the Keywords are exactly like the keywords you put on your videos. This is for the search in YouTube and even on Google search to help people find your channel. Let us move on to the next tab.
Step 7: On the Advanced tab, they give you a few more options for your channel:
Made For Kids? (As you can see here you can set your Channel to default to Made for kids or not)
Link Google Ads account (if you want to promote your videos this needs to be done)
Automatic Captions (check the box to keep inappropriate words from being displayed)
Subscriber count (if you would like not to show this on the channel, uncheck the box)
Advertisements
Clips (allow viewers to clip your content)
After looking over these and making your adjustments, look a little further down.
Step 8: There are two other options at the bottom of the Advanced Settings tab:
Manage YouTube Account
Remove YouTube Content
We will not be going into detail on these but you know where they are if you want to check them out.
Step 9: The last tab gives you two choices:
Default Features (all the features you need to start a YouTube channel and begin to grow your audience. Default features will be available whenever the channel is free from any community guideline strikes). They give you a list if you click the down arrow to the right
Features that require phone verification (these features are available if your channel is free of active Community Guidelines strikes and you verify your phone number with us)
This way you can see what you need to do to be eligible for these. So if you are all done changing things, you can click the Save link in the bottom right corner. DONE!
You will need to look around here to get a better idea of what you are doing. At least you now know where this is and have an idea of what it entails. Time to share this new knowledge with your friends and family.
—