Headers And Page Numbers
Headers are "information (such as a page number) printed or placed at the top of each page of a document", according to Merriam-Webster. A Footer would be placed at the bottom of the page.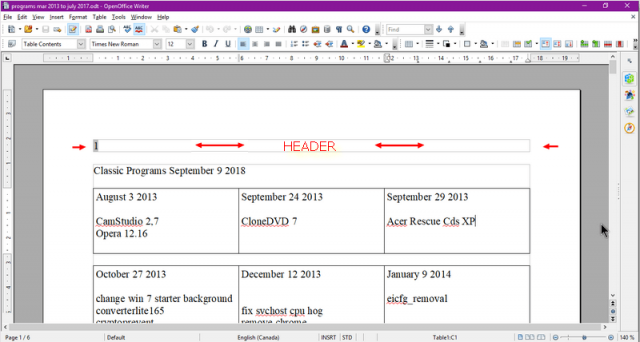 I have a six-page document in OpenOffice and want the pages numbered. The first thing to do is right-click anywhere on the page. (If you have any tables, then don't click inside one because you will not get the menu option you need.)
So, right-click somewhere on the page, and in the menu that opens, click on Page…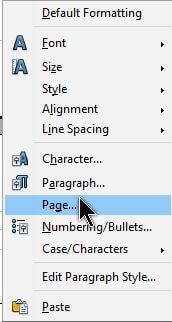 In the window that opens, click on the Header tab, then put a check mark in the box labeled, Header on. Then click on OK. If you prefer the numbering at the bottom of the page the procedure is the same, but click on the Footer tab instead.
Then scroll to the top of the document and click inside the Header Area. In the top menu, click on Insert, then Fields, and then Page number, and that's it. You should now see the pages numbered in your document. Use this same method to input the date, time, or whatever other information you want.
—