Giveaways & Contests
Dave's Computer Tips is working hard to bring top-quality software to our readers. Please note that none of the upcoming contests and giveaways are etched in stone. Changes may be made to this list at any time.
Here's what's happening…
Expired!
"181" Giveaway Contest – 1 Week, 8 Programs, 1 Winner
Winner Announced!
[message type="info"]
David Almada
This contest has now expired. Winners will be notified by eMail
Congratulations to the Winners and Thank You to everyone who participated!
[/message]
To start the 2019 New Year off right, Ashampoo and DCT have gotten together and are offering one lucky winner eight programs as a bundled package. The software included in this bundle is:
The current value of this bundle is nearly $360 (US), but many are presently discounted and can each be viewed by following the above links to the individual products.
This giveaway contest strays from our usual schedule in that there will only be one winner and it will last for only one week, beginning on January 1 and ending at midnight on January 8, 2019. This one will fly by quickly, so keep your eyes open for this great deal!
This contest has ended but you can still read about it at this "181" Ashampoo Holiday Special Giveaway Contest page.
Running Now!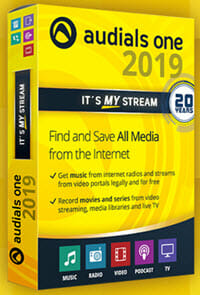 Audials has generously offered DCT five licenses for a giveaway contest. Each winner will receive a license for Audials One 2019. These licenses are currently valued at $49.90 (US) each.
"Audials AG is celebrating its 20th anniversary in 2018. The last 13 years have been all about the Audials software family. A top-of-the-line streaming recorder, Audials One delivers music quickly and efficiently like no other Windows software and stores movies and series from the Internet. With the launch of the new Audials Generation 2019, users can look forward to many improvements and unique innovations on the Audials.com website and in specialist shops." ~ Audials
This giveaway contest is scheduled to begin on January 7 and will end on January 17, 2019. You can read all about it and enter the contest at this Audials One 2019 Contest page.
Coming Soon!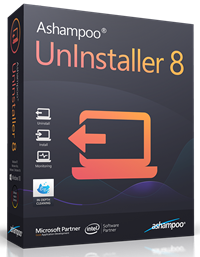 Ashampoo has given DCT five licenses for a giveaway contest for their new Uninstaller 8 program. At the time of writing these fully functional licenses are valued at $39.99 (US) each (currently discounted to $20).
"Ashampoo UnInstaller 8 is the solution to install, test and, if needed, uninstall applications with absolutely no leftovers. You are in control of what stays and what goes on your PC! Eliminate unsolicited software installations, browser extensions, and toolbars at the click of a button!" ~ Ashampoo
This giveaway contest is scheduled to begin on January 21 and run through January 31, 2019. This is a great software solution for anyone interested in keeping their system free of cruft. Don't miss this one, folks!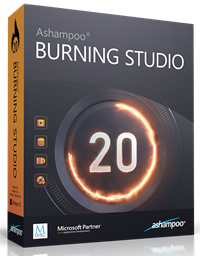 Our friends at Ashampoo have offered our readers a chance to win one of 10 licenses for their Burning Studio 20 software. These licenses usually go for $49.99 (US), but for a short time you can pick one up at a 60% discount at the time of this writing. You could also enter this contest for a chance to get one for free!
"The new Ashampoo Burning Studio 20 is the easy and comfortable solution to burn your data to CD, DVD, and Blu-ray, copy discs or use extensive multimedia capabilities to create your own slideshows and video discs with animated menus. Rip audio CDs fully automatically, back up your files in a flash and design and print individual covers for your projects in the process!" ~ Ashampoo
This giveaway contest is scheduled to begin on February 4, 2019, and will run for the entire month ending on February 28, 2019. Don't miss out!!
Our new friends at iMyFone have graciously offered our DCT readers a chance to win one of five licenses for their AnyRecover data recovery software. Each license is currently valued at $59.95 (US). At the time of this writing, they are offering this program at a discounted price of $39.95. Each license is good for one year.
"Offer recovery support for over 1000 different formats including pictures, images, videos, documents, audio files, emails, and archives.
Recover files from critical data loss from all mediums: Digital Cameras, Memory Cards, Camcorders, Mobile Phones, Flash Drives, Hard Drives, etc.
Recover the lost files without overwriting any other files, thereby 100% protecting other files from being overwritten." ~ iMyFone
This giveaway contest is scheduled to begin on February 11 and will continue through February 21, 2019. We'll be posting a review at that time and are expecting this program to work as advertised so don't miss your chance to get a free copy!
---
That's it for now. Be sure to visit often so you don't miss these great Contests and Giveaways! And don't forget, there are other informative and entertaining articles posted by our writers during the week as well.
Visit us on:
If you would like to see a specific piece of software promoted as a giveaway contest on DCT, please let us know and we will do our best to make that happen.
—