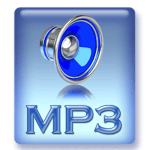 This is the third in a series about Geek Facts.  Today's topic is the Geekiest Day.
Each day last year, I posted a Geek Fact for that day.  A Geek Fact is something geeky that happened on that day in history.   I have to say that it was a pretty interesting exercise.  I learned many things that I ordinarily wouldn't have.  For the 366 days of 2012, 464 Geek Facts were posted.   On average, that's roughly one each day with an extra posted each 4th day.
While most days had one Geek Fact, July 14th was by far the geekiest day with eight Geek Facts.  With the exception of Dr. Robert H. Goddard patenting liquid rocket fuel in 1914, computers were the theme of the day:
1989 – Compaq and IBM entered into a patent-cross licensing agreement.
1992 – 386BSD was released, beginning the Open Source Operating System revolution.
1995 – MP3 was  selected as the file extension for new digital audio encoding technology.  So commonplace now.   I never really thought about it having to be selected for use.
1996 – Opera version 2.1 was released for Windows.
2004 – Intel released 1.5GHz Pentium M 705 processor.  Smokin' at the time.
2005 – Palm One became Palm again.  My first PDA was a Palm.  I loved that thing!
2008 – The first one terabyte tape storage drive, the Sun StorageTek T10000B, was released.  Considered to be huge storage not so long ago.  Now, pretty pedestrian.
As you can see, computers ruled on July 14th.
The next topic in the series will be the Geekiest Week.
To read earlier installments in the Geek Facts Retrospective series:
Part 1 – Geek Facts Retrospective – My Favorite Geek Facts
Part 2 – Geek Facts Retrospective – The Geekiest Topic