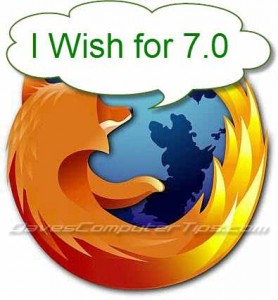 Continuing with their enhanced development cycle Mozilla has released version 7.0 of their popular Firefox web browser.
The changelog show the following improvements:
Drastically improved memory use
Added a new rendering backend to speed up Canvas operations on Windows systems
Bookmark and password changes now sync almost instantly when using Firefox Sync
Added support for text-overflow: ellipsis
Added support for the Web Timing specification
Added an opt-in system for users to send performance data back to Mozilla to improve future versions of Firefox. This can be enabled by installing an add-on
Fixed several stability issues
Those who know me know that I'm a huge fan of the Firefox browser and the thousands of extensions available. Many complain about the memory usage of Firefox. This release directly addresses the memory issue and should provide a small speed increase. I've never experienced any memory related issues with Firefox and maybe this release will provide some relief for those who think the memory issue is a big deal.
The Firefox site hasn't been updated with a link to the 7.0 download yet, however I expect this to happen soon. Windows users can find the download here in the interm.