It appears that Mozilla's leak-management project, code-named 'MemShrink', might finally have achieved the results all dedicated Firefox users have been waiting for. Mozilla is confident that the new Firefox 15 for PCs will put an end to the multitude of memory-management issues which have plagued Firefox over the years.
According to the official Mozilla announcement, engineers have now also incorporated techniques to handle memory leaks in the ubiquitous Firefox add-ons:
…and our newest Firefox release contains one of the biggest improvements yet. We've gone beyond optimizations of Firefox code itself, and have now plugged the main cause of memory leaks in Firefox add-ons, as well.

The most common cause of these leaks is when an add-on accidentally holds on to extra copies of a web site in memory after our user has closed the tab. These pages pile up, and can eat massive amounts of memory for no user benefit. They leak.

In the newest Firefox release, we developed a mechanism to prevent this form of leak from happening in the first place. Firefox will now detect this pattern, recapture the leaked memory, and free it up. This means that Firefox stays responsive and stable even if an add-on is making this mistake.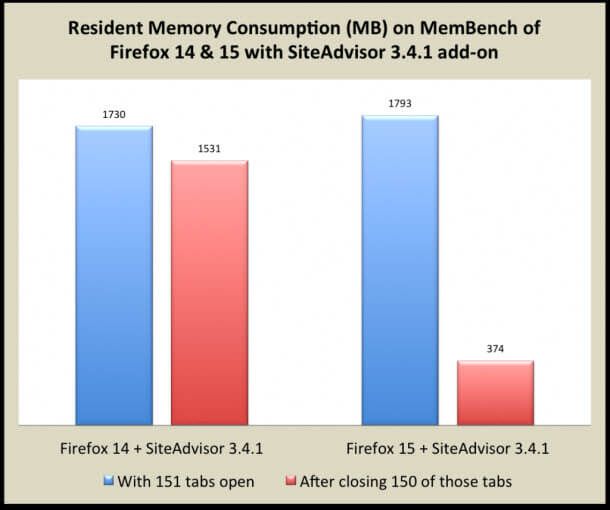 Firefox 15 also adds built-in PDF support, although strangely there is no mention of this feature in the menus and users need to visit about:config and edit a setting in order to switch it on: set pdfjs.disabled to false.
View all Firefox 15 (desktop) changes in the Release Notes.
If you are on the Release update channel you should have received an automatic update over the past couple of days – go to Help>About Firefox. Or download Firefox 15 direct from Mozilla.
Firefox 15 for Android: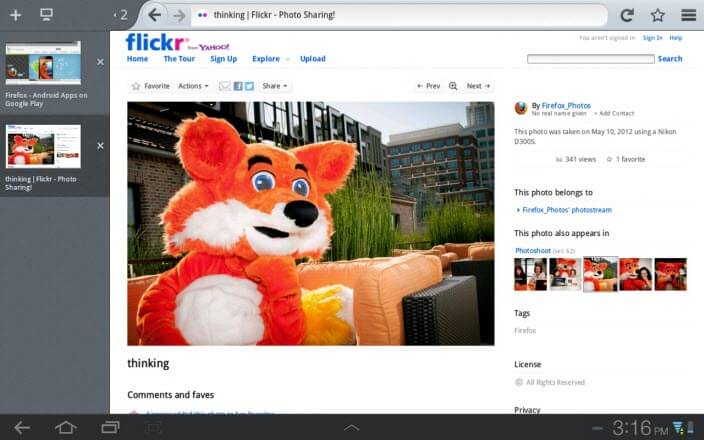 There is even better news for Firefox users in Android; the short version is that Firefox 15 for Android now very closely approximates many of the core features found in the desktop version.
A full rundown on new features and enhancements is available on the Mozilla Blog.
View all Firefox 15 (Android) changes in the Release Notes