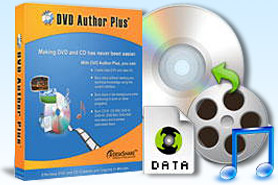 I am a self-confessed movie buff. Fortunately, so is my lovely better half. I'm always on the lookout for half decent DVD authoring software, free of course! There aren't too many around which fit the bill… the freeware offerings always seem to involve one issue or another which sees them ultimately relegated to the non-starter basket.
I have utilized Windows DVD Maker in the past and, although it does a pretty good job, it also comes with serious limitations… especially when working with longish running times. Any video over two hours in length is almost certain to fail in DVD Maker… not enough space on the blank DVD. And now that DVD Maker, and DVD support in general, is not included in Windows 8, finding a good  DVD authoring freeware has become even more of a priority.
So, I was keen to try out this new one, well new to me anyway, called 'DVDAuthorPlus'. And even more keen when I discovered that this genuine freeware not only authors DVDs but also includes features to; Burn Data, Burn ISO Images, Create ISO Images, and Copy Discs. Turns out DVDAuthorPlus offers much more than the title implies.
DVDAuthorPlus is a 15.08MB download which scans 100% clean through Virus Total. Installation is perfectly straightforward with no unwanted extras or bundling to worry about. First impressions were really good, I like interfaces which include nice big clearly defined buttons and an intuitive layout.
Seeing how the authoring side of this freeware is my primary concern, that's where I concentrated the testing. Importing video files for burning to DVD is a simple matter of drag and drop. I chose an AVI file in Xvid format, 717MB in size with a running time of 1hr 35mins: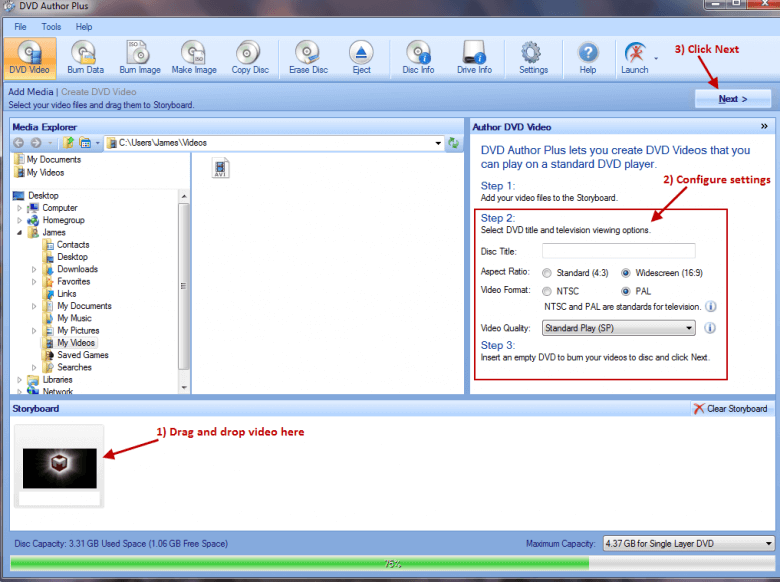 The drop-down menu under "Video Quality" (in Step 2) presents a very pleasant surprise, with 5 settings ranging from 'High Quality' through to 'Long Play'. This means the user can burn short videos at very high quality while longer videos can be made to fit on a DVD5 (single-layer disc) by selecting the lower quality settings of either Standard Long Play or Long Play: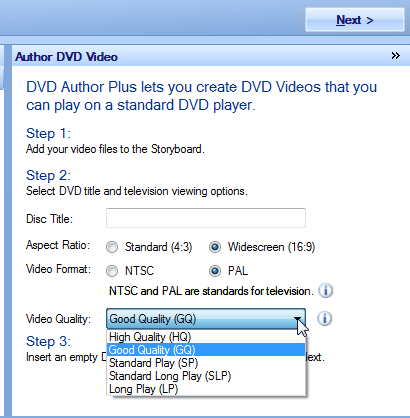 Note the Disc Capacity (estimated disc space required) and Maximum Capacity (disc space available) indicators at the bottom of the interface. The numbers will change with each quality setting, clearly indicating the correct setting for the selected video to fit on the disc.

I used the Standard Play (SP) setting and this would be the norm for most movie length videos.
The following screen (after clicking 'Next') provides options to select your burning device (if more than one optical drive is present), and write speed. It also presents an Event Log space which keeps you abreast of each process, plus Current and Total progress bars. When ready, click on the Create DVD button and go make a cup of coffee… this is not a speedy process.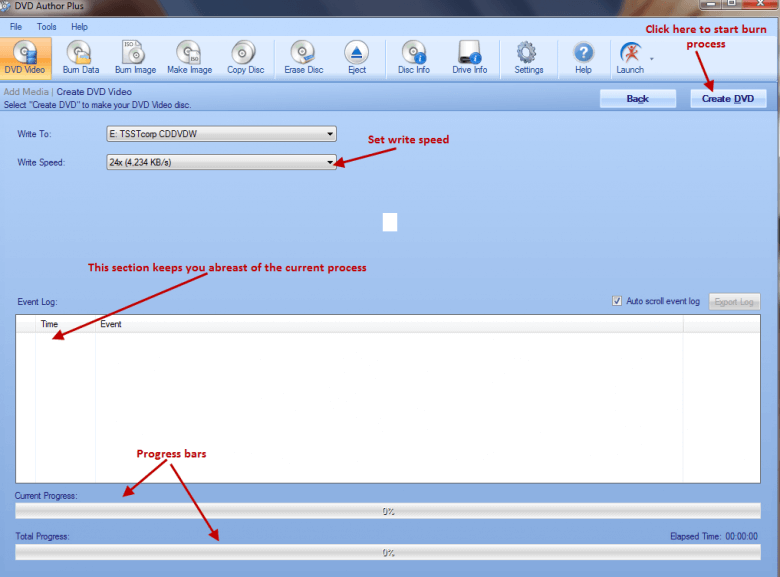 The Results:
Testing Platform: Win7 64-bit. Intel E6850 Core 2 Duo CPU. 4GB RAM
Time to completion: 1 hour 33 minutes.
Viewing Platform: Standard DVD player connected to 55″ Panasonic plasma TV.
End Display: Full screen
Picture quality: Excellent
Audio quality: Excellent
Bear in mind that authoring is a slow process in general, and times to completion are dependent on PC hardware so will differ from system to system. DVDAuthorPlus's time to completion is at least comparable with similar freeware tested on my Win7 system, a little faster than most. The end result is the most critical aspect, and this is where DVDAuthorPlus excels. There is nothing worse than waiting all that time only to discover that quality is poor, or the audio is badly out of sync, etc. … another coaster! Fortunately, that is not the case with DVDAuthorPlus.
As far as I am concerned, that alone makes DVDAuthorPlus a keeper. Throw in the additional features and it becomes an even better, more useful, proposition. I didn't test other features but, based on results for the most complex authoring process, I believe it's safe to assume that DVDAuthorPlus would handle everything with similar aplomb. Here are screenshots of the Burn Data and Copy Disc interfaces, just to give you a further idea of how well laid out and intuitive everything is: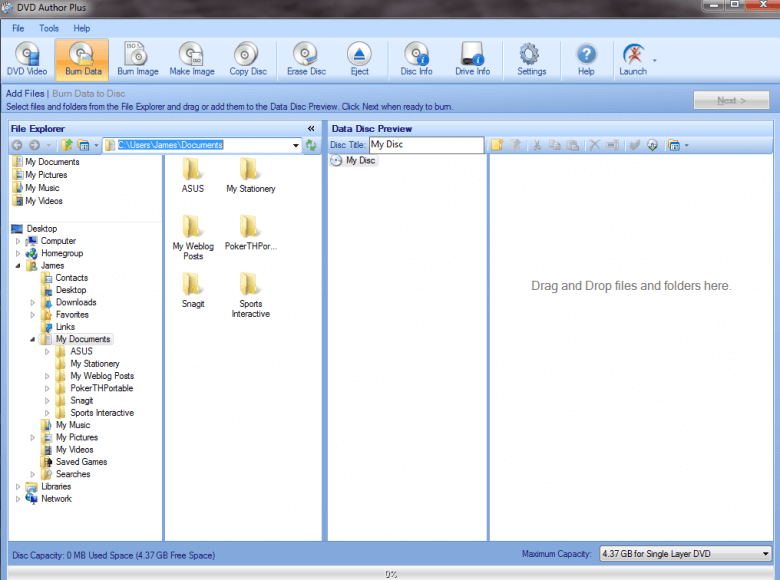 It's refreshing to see the US based publisher, DeskShare, delivering this very good software not only free of charge but completely unpolluted as well… highly recommended!