Digiarty is running a mid year promo which includes a giveaway of its excellent WinX HD Video Converter Deluxe software… expires 30th June.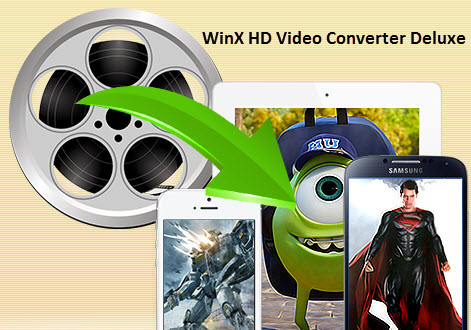 WinX HD Video Converter Deluxe, all-in-one video software as an 4K Ultra HD video converter for Windows (10), online (YouTube) video downloader, slideshow maker and video editor, gives you an ultimate control over SD, HD and 4K resolution video files. With over 320 video codecs & 50 audio codecs, it owns powerful capability to meet fast and high-quality video conversion needs without assistance of any third-party tool.
I've had the opportunity to test most of the leading video converters over the years (there are certainly plenty of them) and, in my humble opinion, WinX HD Video Converter Deluxe is the very best. I've been using this excellent software for quite some time now and it has never let me down; output is always high quality with audio in sync, it just works.
Get WinX HD Video Converter Deluxe for Free
This is one of my preferred types of giveaways – zero requirements. Simply visit the special promotion page here: http://www.winxdvd.com/giveaway/ and click on the Get It Free button:
This will initiate a 34.5MB zip download which includes a text file containing your license code.
5KPlayer – Free Video/DVD Player
If you visit the giveaway page (as linked to above), you'll see an ad for Digiarty's new free media player called "5KPlayer":
I haven't yet had time to check it out, however, seeing Microsoft is dropping support for DVD playback in Windows 10, it may be well worth considering.
*NOTE: the download link is through Softonic, not the most reputable of sites. Not sure why Digiarty would choose to take that route and not host the download themselves, I've sent them an email querying the move.
HOWEVER, for those who may be interested in checking 5KPlayer out, I located a download link on DCT's recommended download site, Major Geeks: http://www.majorgeeks.com/files/details/5kplayer.html