The Demise of Flash
The programming code that brought the flat, two-dimensional Web to life on your computer monitor is now on life support. For well over a decade, Flash has brought us both eye-popping on-screen functionality and heart-stopping security vulnerabilities. It has been both loved and maligned, and it is now one step closer to being forgotten.
Back in February of this year (2016), DCT brought you a story about the imminent demise of Adobe's popular media format. In it, I described how Flash's time has come and gone, and how even Adobe was urging content creators to switch to HTML5 instead of Flash for content creation.
Chrome and Flash
Now comes the news that version 53 of Google's Chrome browser, slated for release sometime in September, will be the first version of that browser to block all Flash content by default. They cite a safer, faster, more responsive and more battery-friendly browser as key reasons for the move.
On the Chrome team's blog, discussion indicates that the majority of Flash content on the Web these days is loaded in the browser "behind the scenes to support things like page analytics". This is precisely the kind of content that often makes the Web browsing experience much like watching the Moon change phases. So, Google will begin helping dig Flash's grave by blocking Flash content beginning with the next release of what currently is the Web's most popular browser.
Even though the browser preferences will be set to block Flash code by default, the user will still have the option to enable Flash in Settings, but future versions of Chrome will go even further toward hammering the nail in Flash's coffin. Chrome 55, scheduled for release in December, will make HTML5 the default standard for all Web sites that support both technologies. On sites that are Flash-only, the user will be prompted to enable Flash for that site on the first visit.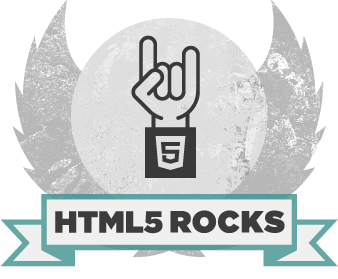 Firefox, Safari and Microsoft's new Edge browser already block or plan to block Flash content by default. Firefox gives users the option to activate, never activate, or activate on request. On trusted websites, Flash content can be still be run on demand, but you may as well start getting used to the idea that Flash will be fading to a glimmer in the coming months.
Google actually joined the effort to chop at Flash's legs last year. In version 42, Chrome made some Flash content click-to-play as part of the effort to FAVOR HTML5 technology across the Web. Since HTML5 is far less demanding on system resources, Flash-less Web browsing should lead to cooler laptops and longer battery life.
So, if you haven't already, you may as well get used to the fact that Flash will soon be fading to a glimmer. By this time next year, it may be all but gone. As Web sites using Flash content see their hit counts fall, they will be forced to remove Flash content or replace it with HTML5 and the Web will be a safer, friendlier place.
—