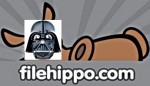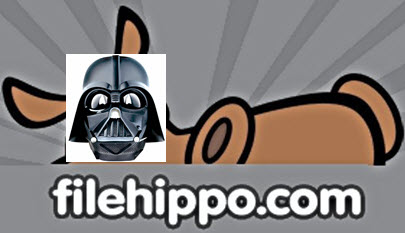 It appears yet another once trusted source for downloads has succumbed to the dark side. FileHippo has decided to join the ranks of CNET Download.com and others, and is now offering software downloads via its own Download Manager, which includes adware offers.
This story first came to light a couple of months ago but until now I've not seen any firsthand indication that FileHippo had actually implemented the new system. I've been checking the site every few days or so with no sign of any changes. Then, yesterday, I came across numerous downloads on FileHippo involving the Download Manager… or, more accurately, adware wrapper.
Not all downloads on FileHippo are associated with the Download Manager as yet, but there are enough now to warrant a warning, and I suspect implementation might be ongoing. I hasten to add that FileHippo does provide an alternate 'Direct Download' link which bypasses their Download Manager and, of course, its 3rd party offerings: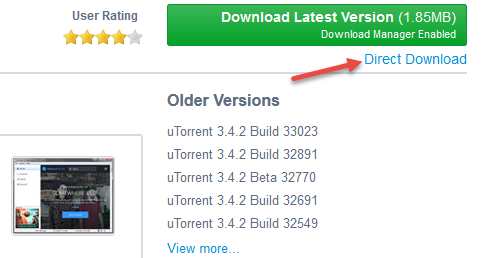 While the Direct Download link is a welcome option, I can't help wondering how long it may last. If the existing implementation does not produce the desired effect – obviously an increase in revenue – how long before FileHippo decides to drop the Direct Download option altogether?
Besides, users still need to be aware that clicking on the big green Download button is no longer guaranteed to download the desired software directly. In those instances marked with the "Download Manager Enabled" message, only FileHippo's adware enabled Download Manager will be initially downloaded.
The FileHippo Download Manager
Running the Download Manager initiates the following screen: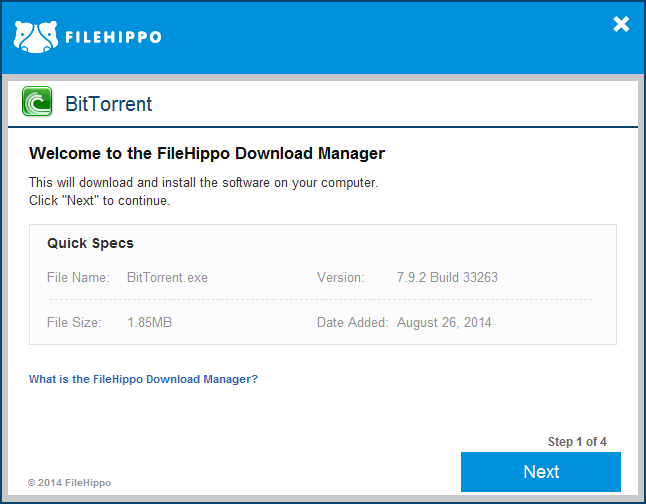 Clicking "Next" then presents the 3rd party offerings:
Even though the user is presented with clear options to "Decline" or "Accept", note how the Accept button is a bright blue while the Decline and Skip All buttons are presented in a fashion which, to many, would suggest that they are grayed out, or inactive. They aren't of course, but it's just another example of the sneaky tactics employed by these types of installers.
I couldn't locate any information naming the advertising company FileHippo has partnered with or whose advertizing module is being utilized. FileHippo itself has provided an advisory, but it includes zero information in that regard… check it out here: What is the FileHippo Download Manager?
In the immortal words of Queen… another one bites the dust. By my reckoning, FileHippo's capitulation means that, among the leading download sites anyway, MajorGeeks and Softpedia may be the last remaining bastions of totally adware-free downloading.