Pets Love Tech, Too
As a pet owner, I am always looking for ways to keep my dogs amused when I am not home. Though I work from home and am with them most of the time, it is not uncommon to come home to something amiss. Their safety is also a priority. All four of my dogs are micro-chipped and only wear reflective harnesses when outside.
It is a known fact that people think nothing of spending money on their pet products and services. In 2016, Americans spent $62 billion according to American Pet Products Association. I know our very own Dave Hartsock has a cat. Several other writers have pets as well. I thought it fitting to write an article on pets and technology.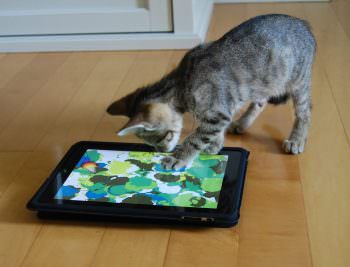 While talking to other pet owners, I came across some interesting gadgets out there that are worth checking out. If you know of any others, feel free to add to the list. I know how spoiled my pets are, but many of these things I discovered just seem a bit over the top for me. Some of you may have experience with them so, by all means, if you do, please give us a review of them or of something you might have.
Food and Snacks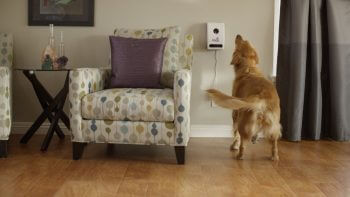 One of my Facebook friends recently acquired a Petzi-Treat-Cam($169.99) She has suddenly become an overachiever these days on Social Media posting pics from this camera. The camera let's you take photos of your furry friends and talk to them. She claims it has high quality audio and not distorted. It also dispenses treats to your pets to amuse them and let you keep tabs on them in your absence. When pets hear the special song play, tiny treats shoot from the dispenser. I like the idea of this but not so sure I am sold on it. She swears by it and her phone is busting at the seams with photos of her dogs as proof.
Some people that work and leave their pets home during the day use Auto-feeders on a timer. You just need to stock them with food and set the timer. My golden retriever, Shelby, is so smart she would get the lid off and eat all the food at once, starving my other three dogs. The problem I see here is that if you are gone an extended amount of time and they eat… well, you know where I am going with this. Who is going to let them out unless you have that fancy pet door too. This gives me a thought though–  is there a tech device out there that will assist my pets to make dinner, wash and dry the dishes, take out the trash, etc?
Fun Times