Are you fed up with the frustrations caused by USB connectors having a right side up? Or from needing different cables with different connectors for different devices? It's taken some 18 years, but finally, a new standard, USB Type-C, is ready for mass production. The specification has been finalized by the USB 3.0 Promoter Group and the USB Implementers Forum will now take the Type-C spec and start building devices, cables, and adapters that support the new connector.

USB Type-C  is smaller in size than current USB connectors, roughly the same size as existing Micro-USB connectors at the bottom of  smartphones, but it's reversible, meaning no more upside down.
Initially, the best part of USB Type-C will be its fully reversible design, but over time, the new specification will become more capable than current USB 3.0 cables. Theoretically, it can transfer data at up to 10 Gbps, and deliver up to 100W of power – which is enough to charge a laptop or power most peripherals.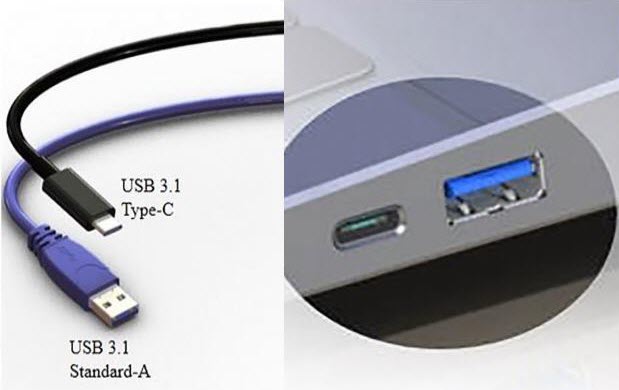 However, it's bound to to take quite some time before we see USB Type-C cables fulfilling their true destiny and replacing the current proliferation of different cables with one standard. Initially, it's expected that a range of adapters will be available, but, in the end, the overall time-frame will be dictated by the device manufactures and when they choose to implement USB Type-C.
Exacerbating the issue is the fact that China, the EU, and the GSMA (Groupe Speciale Mobile Association) have already agreed that new mobile devices use Micro-USB for charging. Hopefully, common sense shall prevail and these bodies will change their mandate accordingly.

That said, considering how happy reversible USB cables would make consumers, I suspect Type-C will be adopted pretty quickly. We should start to see motherboards with the Type-C socket in the not too distant future, and then cables and adapters soon after. However, it's unlikely that we'll see the first Type-C smartphones prior to 2015.