What Was Your First Tweet?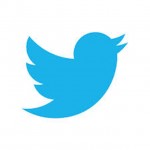 Twitter celebrated the eighth anniversary of the first Twitter message this week by providing a tool to look up your first tweet.   If you are on Twitter, you can look up your first tweet (or anyone else's) with this tool.
DCT's first tweet was posted on December 4, 2011 with the iconic 'Hello World':
 Apple Replaces iPad 2 with 4th-gen iPad
When the iPad Air was launched last year, Apple kept the iPad 2 as its 'entry level' iPad and no longer offered the 4th-generation iPad with Retina display. This week, Apple replaced the iPad 2 with the newer 16GB model with Retina display. Priced at $399 for wi-fi and $529 for wi-fi + cellular, it is the same price as the iPad mini with Retina display. You can save $100 by opting for original iPad mini (no Retina display). Or spend another $100 for the iPad Air. If 16GB is all you need, it comes down to what you want or need in terms of screen size and display quality.
 Pandora Raising Prices
To compensate for increasing royalty costs, Pandora is doing away with its ad-free annual subscription plans and offering only monthly plans.
Annual subscribers will see their costs increase by about 33%.  Instead of paying $36 per year, they will now pay $3.99 per month when their plan is renewed.
Current monthly subscribers paying $3.99 each month will see no change.  New subscribers who enroll before May will also pay the $3.99 monthly rate; new subscribers who enroll starting in May will be charged $1 more each month, or $4.99.
 Comcast's Bid to Acquire Time Warner Cable Comes Under Scrutiny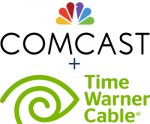 According to reports; Comcast's massive $45.2 billion bid to acquire Time Warner Cable is being investigated by a group of US states led by Florida… "We are part of a multistate group reviewing the proposed transaction along with the U.S. DOJ Antitrust Division," the Florida attorney general's office is quoted as saying. The group will work together with the Justice Department to determine if Comcast's plan to merge with Time Warner Cable is legal under U.S. antitrust law.
Despite concerns among federal and state regulators, Time Warner Cable CEO Rob Marcus believes the deal will go through, saying at a recent Internet & Telecom Conference: "I have every confidence that the deal will close, we wouldn't have signed the deal if we didn't think it would get done." <source>
Most ATMs Will Still Be Running XP After 8th April
According to the ATM Industry Association (ATMIA), only about 38% of the nearly 425,000 ATMs in the U.S. that are powered by Windows XP will have been upgraded by next month's deadline. That means more than 250,000 ATM machines, or more than 6 out of 10, will be running on an obsolete operating system when Microsoft pulls the plug on Windows XP support on April 8.
According to David Tente, executive director USA of the ATMIA… "Independent operators run about half the ATMs in the U.S., while large financial networks operate the rest. A fair number of installed ATMs are powered by Windows CE and embedded versions of Windows XP, which are not affected by the April 8 deadline."