Surface Prices Drop
The Microsoft Store is permanently reducing the cost of the Touch Cover by $40 to $79.99.  The Surface RT bundle, which includes a black Touch Cover and the Surface RT, will also see a $50 price drop.  The Surface RT bundle will be priced at $399 for a 32GB device and $499 for a 64GB device.
Additionally, the temporary $100 price cut that Microsoft made to its Surface Pro tablets is also permanent in all markets where the device is sold.  The 64GB Surface Pro is now priced at $799; the 128GB Surface Pro is priced at $899.
Apple's iPhone Trade-in Program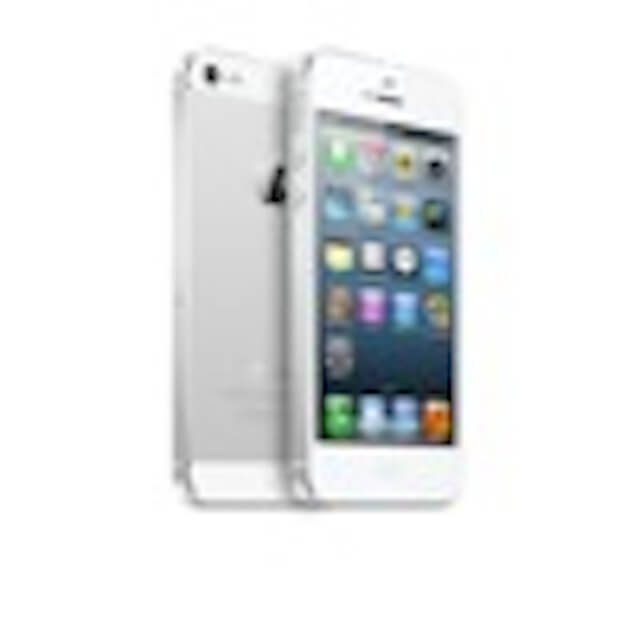 Apple has begun its own iPhone trade-in program in Apple Stores across the U.S.   The program will allow customers to trade in their old iPhone, undamaged by water and in good working order, for a gift card that can be redeemed against a new device with a new two-year contract.   This is an initiative to increase iPhone sales at Apple Retail Stores, currently the source for only 20% of iPhone sales.  Timing is everything, with Apple expected to announce two new iPhones on September 10th.
NASDAQ Trading Shutdown Caused by Two-Minute Glitch
August 22nd's three-hour long NASDAQ trading shutdown was caused by a two-minute problem that happened about an hour prior to the shutdown.  The NYSE Arca exchange tried to connect to NASDAQ thirty times without success.  At the same time NASDAQ was trying to connect to Arca.  Though quickly remedied, the failed attempts overloaded NASDAQ's computers.  They were unable to update stock quotes which, ultimately, made trading impossible.
Older Android Devices are a Security Risk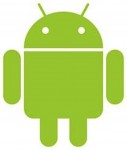 According to a document posted by Public Intelligence, the FBI and the Department of Homeland Security are aware of the threats that law enforcement personnel face at all levels of government by using older version of the Android operating system. Close to 44% of Android users worldwide are still using Gingerbread (2.3.3 to 2.3.7). Gingerbread contains security vulnerabilities fixed in later versions. How prevalent Android devices are among US government agencies is not noted.
The document states that Android continues to be a "primary target for malware attacks due to its market share and open source architecture."
New Words
The Oxford English Dictionary has added some new words in its latest quarterly update.  Among them are 'selfie', 'buzzworthy', 'phablet', 'unlike' a la Facebook, 'srsly' and 'twerk'.   Really?  Phablet just seems wrong to me.  I know that with phones getting bigger, some consider them to be phablets.  To me, they are just big phones.   Srsly barely has a vowel (sometimes y).  And most unfortunately, I will associate twerk with Miley Cyrus for the rest of my life and I haven't even seen the VMA video (and never will).  A dark day for the English language.
NASA Test Rocket Engine Component Made with 3-D Printer
On August 22nd, NASA tested its largest 3-D printed rocket engine component thus far, an injector.  During the test, liquid oxygen and gaseous hydrogen passed through the injector into a combustion chamber.  The 20,000 lbs. of thrust generated is ten times more thrust than any injector previously fabricated using 3-D printing.
Not News (But Funny)
"Okay, Glass" is the way to invoke the personal assistant in Google Glass.  Say to it the iPhone's counterpart, Siri, and she just may become a little ticked off.  Her response will be one of the following:
"Glass?  I think you've got the wrong assistant."
"I think that Glass is half empty."
"I'm not Glass.  And I'm just fine with that."
"Just so you know, I don't do anything when you blink at me."
"Stop trying to strap me to your forehead.  It won't work."
"Very funny, /name/.  I mean, not funny 'ha-ha,' but funny."
Like I said — Not news, but funny 'ha-ha.'
Tor Network Usage More Than Doubles!
The Tor network service, renowned for enhancing users' anonymity and privacy on the net, has seen a huge surge in use during this month with the number of daily connecting users leaping  from a fairly consistent average of 550,000 over the past year to over 1,200,000 in August. Even Roger Dingledine, one of the original developers of Tor and current director of the Tor Project, has admitted he has no idea what is behind the sudden and massive increase. Mr. Dingledine is quoted as saying that at this point in time all he can do is speculate.
Maybe NASA and PRISM's influences? Maybe the recently released and heavily publicized PirateBrowser, which utilizes the Tor network? Maybe the sudden and voluntary closure of secure email providers Lavabit and Silent Mail? Maybe the ever increasing levels of censorship being enforced by governments worldwide. Or perhaps a combination of all those factors? Some have even speculated that the Tor network may have been infiltrated by a botnet, such is the magnitude of the increase.