Just had a call from a guy whose Aunt lost her desktop icons on a Windows 10 laptop. My first suggestion was just right-clicking on the desktop, clicking on View and then checking Show desktop icons.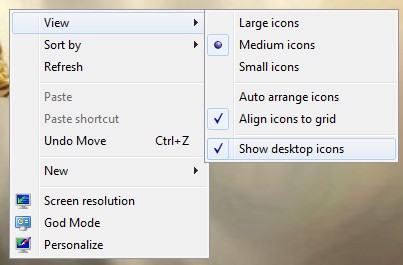 However, in this case, it didn't seem to be available. The next thing that came to mind, when he mentioned it had a touchscreen, was that it was in Tablet mode. I've read somewhere before where this can change the desktop layout.
Just click on the Start button and click on settings. Then choose System. Then select Tablet Mode and click the switch under Tablet Mode to turn it Off.