Giveaways & Contests
Dave's Computer Tips is working hard to bring top-quality software to our readers. Please note that none of the upcoming contests and giveaways are etched in stone. Changes may be made to this list at any time. Here's what's happening…
Expired!
Winners Announced!
Phillip Cunningham
Joel Hadrits
James Costa
Hakah
Gordon

Ashampoo has generously offered our DCT readers a chance to win one of five licenses for their new Photo Optimizer 8 software. These licenses normally go for $39.99 (US) each but at the time of writing are being offered at a discount for $29.99. By entering this giveaway contest, you will get a chance to win a copy of this fine program for free!
"Ashampoo Photo Optimizer 8 enhances your photos at the click of a button! The program fully automatically adjusts colors, contrasts and exposure settings to perfection for individual images or entire collections. Visual blemishes are detected and fixed through careful image analysis." ~ Ashampoo
This contest has ended but you can still read all about it at this Ashampoo Photo Optimizer 8 Overview & Giveaway page. Winners will be notified by email.
Running Now!
Vladonai Software has kindly offered our DCT readers a chance to win one of six licenses for their AllMyNotes Deluxe edition personal management software. These licenses are each valued at $34 (US) and will work on multiple PCs. Vladonai Software provides a Free version and a Portable version, too.
"How do you store pieces of notes? Are you seeking for safe, encrypted organizer for your vulnerable private data, such as passwords and access codes? Or, possibly, you seeking for an ultimate journal or diary tool? AllMyNotes Organizer is the answer for these and any other tasks!
AllMyNotes Organizer is an Outliner software for Windows. Save all your Notes or Ideas in free-form tree, within solid safely encrypted storage file!
People are unique so AllMyNotes Organizer gives freedom to keep all your notes in completely free-form hierarchical structure.
All your Info is stored into a solid failure-resistant storage file, can be organized into flexible virtual folders enabling easy, intuitive access, and instant search." ~ Vladonai Software
This giveaway contest is running now and will end on September 17, 2020. You can read all about it and enter to win this fine software at this AllMyNotes contest page.
Coming Soon!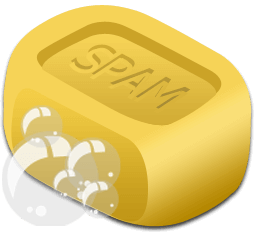 Our friends at Firetrust have generously given DCT three Pro lifetime licenses for their highly regarded MailWasher program. These licenses normally go for $99.95 (US) but at the time of writing are currently discounted to $74.96.
"Use this powerful spam blocker software to effectively stop email spam. Discover the safe way to stop unwanted e-mails before they get to your computer. No gimmicks here, it is so easy to set up and use that you'll be managing your email like a pro in seconds. It can even be used as an effective privacy tool since spammers can't tell if you've read your email in MailWasher." ~ Firetrust

This contest is scheduled to begin on September 18 and will end on October 1, 2020. Keep an eye out for this one folks– it's a great added layer of protection and a great opportunity to get a free lifetime license, too!
---
That's it for now. Be sure to visit often so you don't miss these great Contests and Giveaways! And don't forget, there are other informative and entertaining articles posted by our writers during the week as well.
Visit us on:
If you would like to see a specific piece of software promoted as a giveaway contest on DCT, please let us know and we will do our best to make that happen.
DCT
—