Giveaways & Contests
Dave's Computer Tips is working hard to bring top-quality software to our readers. Please note that none of the upcoming contests and giveaways are etched in stone. Changes may be made to this list at any time.
Here's what's happening…
Expired
Winners Announced!
[message type="info"]
This contest has now expired. Winners will be notified by eMail.
Martin Reback
John Acs
John Dados
Robert Rozijn
Barry Hicks
Congratulations to the Winners and Thank You to everyone who participated!
[/message]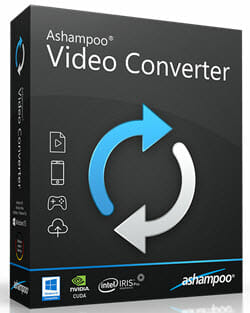 Ashampoo has been kind enough to offer five licenses towards a DCT contest, enabling our readers to have a chance of winning its outstanding Video Converter program. "Convert Movies With Ease"
"Videos don't play equally well on all devices. To ensure this is no longer an issue for you, Ashampoo Video Converter automatically converts your videos into the correct format. For fast results and excellent quality. Simply select your video and target device and you're all set! You don't have to be an expert on supported formats or device specs." ~ Ashampoo
This contest has ended. You can read all about it on this Ashampoo Video Converter page.
Coming Soon!

Heimdal Security has graciously offered five licenses to our DCT readers for a giveaway contest. Each license is good for three years and they can each be used on four computers. That's one heck of a deal!
"Heimdal filters all your incoming and outgoing Internet traffic to detect and block all malicious software delivery and communication. If Heimdal detects an attempt to send your data to a malicious server, that connection is instantly blocked." ~ Heimdal
This contest is scheduled to begin on June 11th and will end on June 21, 2018. Heimdal Security is a fine product and is worth adding to your computer system as another layer of protection from the the nefarious on the Internet. Stay tuned so you don't miss out on this one!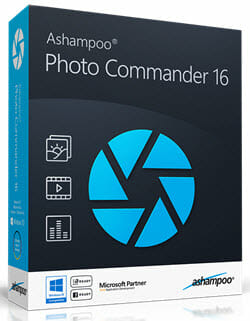 Ashampoo is wonderful! They have once again offered our DCT readers a chance to win one of five licenses for their well-known Photo Commander program. This time around, it's version 16.
"The new Ashampoo Photo Commander 16 is the complete solution to view, edit and organize your photos. Bring order to your collection, optimize multiple images in one go and create calendars, photo cards and entire slideshows with ease. Whether you're a beginner, novice or professional photographer, excellent results are always just a few clicks away." ~ Ashampoo
This contest is scheduled to begin on June 25th and end on July 5, 2018. This is a wonderful opportunity! Stay alert so you don't miss out!

Escape Motions is a new DCT contact who has generously offered five licenses for their interesting Rebelle 3 program. These are full lifetime licenses enjoying the same benefits as purchased copies. At the time of this writing these licenses are each valued at $89.99 (US).
"Rebelle is a one-of-a-kind paint software that lets you create realistic watercolor, acrylic, wet and dry media artwork, using real-world color blending, wet diffusion and drying. Rebelle is designed for traditional painters and CG artists who want to explore and broaden their artistic repertoire, using the latest ground-breaking digital painting technology. " ~ Escape Motions
This giveaway contest is scheduled to begin on July 9 and will end on July 19, 2018. This is a great offer for those of you with an artistic bent. Keep a close eye on this so you don't miss out on this great offer!

iBoysoft has generously offered our DCT readers five licenses for their File Protector software. Each license is currently valued at $29.95, and is good for one PC for one year.
"iBoysoft File Protector V2.0 is a powerful password protection program to prevent your sensitive files/folders/drives from leaks, theft, loss or virus attack. iBoysoft File Protector enables you to protect files/folders with one password so no one except you can access the protected files/folders." ~iBoysoft

This contest is scheduled to begin on July 23 and will end on August 2, 2018. Keep a sharp eye out for this great offer!
---
That's it for now. Be sure to visit often so you don't miss these great Contests and Giveaways! And don't forget, there are other informative and entertaining articles posted by our writers during the week as well.
If you would like to see a specific piece of software promoted as a giveaway contest on DCT, please let us know and we will do our best to make that happen.
—