Giveaways & Contests
Dave's Computer Tips is working hard to bring top-quality software to our readers. Please note that none of the upcoming contests and giveaways are etched in stone. Changes may be made to this list at any time.
Here's what's happening…
Expired!
Winners Announced!
This contest has ended, but you can still go to this Ascomp Synchredible page to see how to get a free version for yourself.
Ascomp has generously offered our Daves Computer Tips readers a chance to win Ascomp Synchredible Pro! We have been given five licenses for this giveaway contest, each currently valued at $25.00 (US). Ascomp also offers a free version for private use only.
Whether it's an individual file or an entire drive – Synchredible will synchronize, copy and save them for you. A software wizard will assist you to determine jobs that are either pre-scheduled or to be done through a USB connection. This way, you can keep your files in sync – automatically!"
Coming Soon!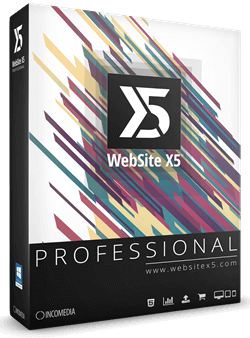 Incomedia has generously offered our DCT readers a chance to win one of three licenses for WebSite X5 Professional, each currently valued at $229.00 (US). That's over $600 in prizes this time around, folks!!
"WebSite X5 Professional is the right tool for building SEO-ready websites, blogs and online stores with mobile Apps included. Following responsive design, sites can automatically switch and adjust to any device, including tablets and smartphones.
Despite being a step-by-step builder, WebSite X5 Professional has been developed to suit designers' and developers' needs for professional-looking sites and features loads of tools and advanced functions. Pros will get the most out of a tool which is both powerful and easy-to-use, whose benefits are: flexible user experience and customization; fast-paced workflow; up-to-date projects; cost-effective investment."
This giveaway contest is scheduled to begin on April 30 and will end on May 10, 2018. This is a high-value contest, so don't miss your chance to win one of these great prizes!!
–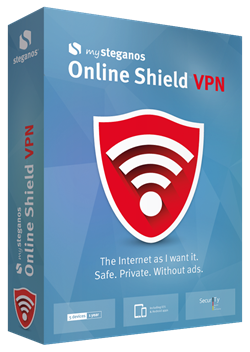 Steganos has once again come through for us. They have graciously offered our DCT readers a chance to win one of five licenses for their NEW Online Shield VPN software. Each is a one-year license and is valued at $49.95 (US), and is good for five PCs. There is a seven-day free trial version available, as well as monthly and six-month license plans to choose from.
"With mySteganos Online Shield VPN a new generation of our VPN solution is now available. Trust in IT-Security in Germany – no backdoors, no tracking and no surveillance. You can establish your private and anonymous connection to the Internet anywhere, anytime, encrypted with 256-bit AES and free of ads." ~ Steganos
This contest is scheduled to begin on May 14 and will end on May 24, 2018. This is a great opportunity for those of you who are security conscious.
---
That's it for now. Be sure to visit often so you don't miss these great Contests and Giveaways! And don't forget, there are other informative and entertaining articles posted by our writers during the week as well.
If you would like to see a specific piece of software promoted as a giveaway contest on DCT, please let us know and we will do our best to make that happen.
—