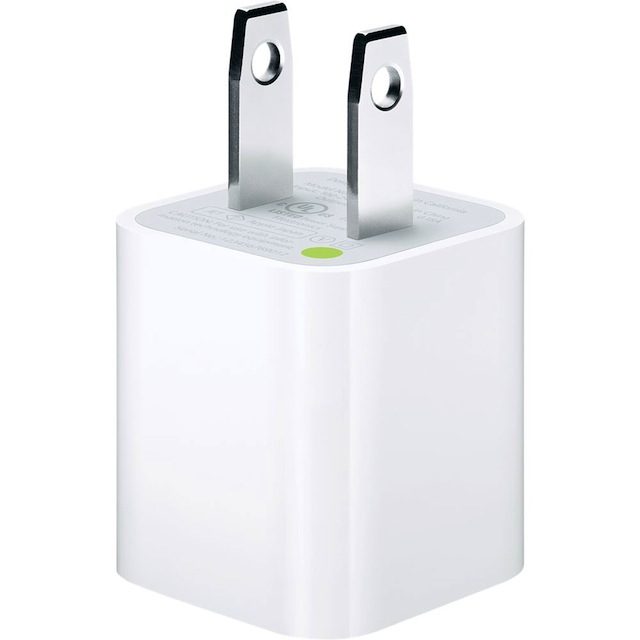 Due to safety concerns over some 3rd-party USB power adapters, Apple recently announced a takeback program.
You can drop off a 3rd-party iPhone, iPad or iPod USB power adapter at any Apple Store or Apple Authorized Service Provider to have them dispose of it in an environmentally friendly way.
If you need a replacement adapter,  you can purchase one Apple USB power adapter for only $10 USD or approximate equivalent in local currency.  This is a savings of $9 over the normal Apple Store price.  To qualify, you must turn in at least one USB power adapter and bring your device to an Apple Store or participating Apple Authorized Service Provider for serial number validation. The special pricing on Apple USB power adapters is limited to one adapter for each iPhone, iPad, and iPod you own and is valid until October 18th.
Apple Store employees and Apple Authorized Service Providers will not advise you on the authenticity or safety of your 3rd-party adapter.