This topic always has and almost always will elicit a healthy debate. However, in my opinion, there ain't no such animal. Why? Because, as well as choices being entirely subjective, it also depends largely on each each individual user's level of computer competency – horses for courses.
You Got a Virus!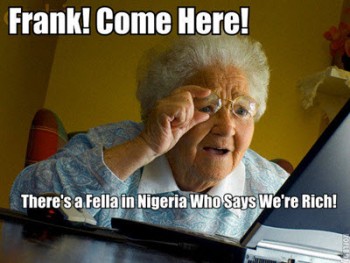 A 76 year old female client recently brought me her HP Compaq desktop tower running Windows 7 to fix. She'd been surfing the web when a popup appeared on the screen accompanied by an audio warning screaming "You got a virus" over and over. In a state of panic she clicked the Fix Now button and was duly presented with a phone number to call. Thankfully, she balked at the stage where payment was due to change hands, switched off the computer and brought it to me.
Of course, this is a typical scareware tactic where the only malware present is likely to be whatever has been installed by the rogue antivirus program itself. It wasn't difficult to fix, several scans later and all was well again. But then I noticed she didn't have any active antivirus installed. Another of those cases where the machine originally came with a free antivirus trial which had long expired and the user is totally oblivious. So the next step was to install a suitable antivirus program, something which is suitable for her that is.
Bearing in mind that this lady's level of computer competence is entirely minimal (you have no idea just how minimal) it got me to thinking; what can I install that is simple and lightweight, updates definitions automatically and regularly, won't ask her questions she's unable to answer, won't display upgrade popups which she is very likely to click (simply because it asked her to), doesn't involve an account or renewable registration, and generally requires as little user interaction as is humanly possible? I might add that her machine is very much of the entry level variety so resource usage definitely came into the equation.
I started going through the options in my head and the only free antivirus I could come up with which passes all the required criterion was Microsoft Security Essentials.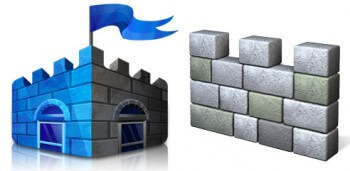 This then is the conundrum; for novice users – is it preferable to install something which is just going to work without requiring any user interaction, or do we choose a product which perhaps offers more in the way of protection but potentially involves an even greater element of risk due to the user's lack of computer competency? I've lost count of the number of times I've come across clients' machines running Avast Free with the registration period long expired leaving the machine totally unprotected, simply because they had not realized or did not know how to renew it.
I have little doubt that no matter what free antivirus product I chose for her, with the exception of MSE, this lady would end up with its Premium version inadvertently installed. And I knew from experience that anything involving setting up an account or renewable registration would end up only causing more trouble. So, in the end, I decided that installing MSE was most likely the lesser of two evils – possibly not the best protection available but, in my mind, definitely the best option to keep her safe from herself.
As additional layers of protection, I also installed WOT in both her browsers (IE and Chrome) – I really like WOT (Web Of Trust) for novice users because it automatically prevents visiting risky sites – and Malwarebytes AntiExploit free.
In all honesty, I reckon that combination will provide the best balance of simplicity and protection for this particular user while, hopefully, keeping her out of trouble.
For the record: I don't believe there is much to pick between the top half dozen free antivirus programs. Any one of the reputable names will provide around the same level of protection, in the end it usually comes down to each individual user's preferences, likes and dislikes.