Every one of our DCT Team members is an expert in his or her own right and we thought it might provide a rare insight for readers to find out how each deals with their own security arrangements… so, we asked them:
Marc Thomas

: Computer shop owner, system builder, gamer, writer

I've been using antivirus programs in one form or another since Windows 95 and to a lesser extent, anti-malware. Paradoxically, as the Internet has become far more risky than those heady days of yore, I find myself using antivirus programs to a far lesser extent and there are many I wouldn't touch with a barge pole.

I run two main PCs, both of which are gaming machines and the one I use in my computer shop is probably at more risk than the other as I very often need to use it for backing up customers' PCs or for connecting up a suspect hard drive for analysis. Something I always do is disable autorun an all devices such as pen-drives which I believe helps in cutting down any infections.
On both of my own machines I use Windows Defender, with Windows 10 on my laptop and Microsoft Security Essentials on the PC I use in the shop, with both versions being essentially the same program. The reason I like Microsoft's antivirus is because of its small footprint and total lack of annoying pop-ups and nags. It's also fair to say that MSE/Defender has a good record in my experience for picking up threats, even in cases where other programs haven't.
Anti-virus programs I avoid are Norton, AVG and McAfee and I especially avoid these when bundled with software downloads where they pretty much bet on consumers being click happy. I find that the level of threat is directly in proportion to the kind of sites visited and the age of the person using the PC. In my experience P2P download sites such as Ares are responsible for most of the viruses found on PCs coming into my shop.
Most of the virus/malware infections I see on customer machines are the result of downloading from suspect websites, not carefully reading the various dialogue boxes that appear on screen, combined with a lack of antivirus or one that's out of date/expired. Add to that autorun on removable media and control over the users of that PC and it's pretty much open house for the invaders.
Is it irresponsible of me to simply rely on Microsoft's own offering with my own PCs? Well, it all comes down to personal preference and the indivual's level of control I suppose. Many believe that Microsoft Security Essentials and Defender only provide a minimum wall of defense, but during these last ten years I can only remember two nasties getting through to my PCs, both of which knobbled the PC in question which were running XP at the time with AVG Free installed. There was one other virus infection that required a hard drive format and Windows reinstall but since those days, whilst using just MSE, I've been malware free.
Jim Canfield

: PC repairer/trainer, graphic designer, 40 years IT experience

Being in the computer repair business, I am often asked what AV or Malware Protection I use to keep my computer safe. The short answer is:
I use Windows Defender running in the background as my day to day AV.
I use Malwarebytes on a monthly basis
I use the Windows Defender custom scan on any USB or CD I introduce to my computer
Long answer: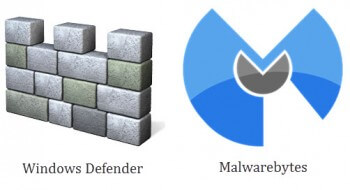 I believe that even the best tech may get infected, it happens but you can prevent 99% of it if not all. So when someone does ask, I tell them that that beside steps 1 and 2 above, I feel the best way to protect my computer is to practice prevention and keep a small digital footprint. Therefore, first and foremost is prevention, prevention, prevention.
PREVENT INTRUSION in the first place. I don't allow anyone into my computer by any means, flash drive, CD, DVD, Internet or Email unless I have specifically requested something and then I check it before using it. More computers are infected by the actual user than any outside intrusion.
PREVENT ABUSE, by that I mean I avoid sites that tend to have a history of flooding users with PUPs, Adware, Scareware and even malware. There are many excellent sites which provide free software with no hidden agenda but there are more that will do whatever it takes to infect your machine with malicious software ranging from PUPs to really bad root-kit viruses.
PREVENT LOSS I mentioned that anyone can and probably will get infected at least once. According to Microsoft Security Intelligence Report, 4/28/15, 24 million households experienced heavy spam, 16 million have had serious virus problems within the last 2 years, 8 million have had spyware in the past 6 months and 1 million have lost money by phishing. That is 40% of all US households. Therefore, I strongly believe that you cannot have a better defense than a fully backed up system. The backup must be isolated from the computer in some way so it cannot be infected.
In addition to prevention I also try to maintain as small of a digital footprint as possible. Instead of explaining it all, I suggest visiting the Internet Society and view their tutorials, they are very easy to understand and use.
Jason Shuffield: Web designer, PC repairer & trainer, "Tech Man"
How important is the security setup? What kind of setup should I have? Does what I have really do the job?
These are the questions I ask myself all the time working on other people's systems. As a tech you need to be thinking about this when working on customer's systems and especially your own. Let's lay out what I use to keep my systems safe and secure.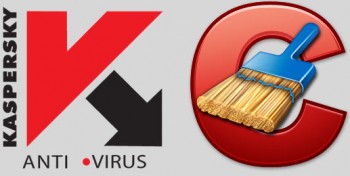 First item on my security setup is Virus Protection. No matter what, you need this or your security is going to be compromised. Which one do I use?  That would be AVG or Kaspersky internet security. I use both of these (not at the same time because that causes some issues) one on my laptop and one on my wife's.
My second level of security is making sure to have a good cleaner for my computer. Most people might not realize it but keeping your system secure is more than passwords and encryption codes. Keeping your machine clean from broken files, broken cookies, corrupted registry keys and other things is very important. The one I prefer is CCleaner, run this monthly and your system will thank you.
Third security item I use is a good malware remover. You would be surprised how many potential nasties can get into the system just from searching the web. The one I like to use is Malwarebytes and it has saved my butt many times. This is another item that I run monthly.
That covers the main software I use but there are other security measures I utilize to help keep my systems safe. As is the case with most people, I like to make sure to have a password setup to log into my computer, security issues don't always come from the internet, they can come from unwelcome people accessing the computer. To top off my security setup is my D-link wireless router which I made sure to set up with a a strong password. It gives me the added feature of a hardware firewall which keeps my home and business WiFi safe
These items are what I use for my security setup. The monthly software scans, virus protection, password protection and wireless password encryption combined keep me running smooth and securely.
Judy Novotny

: Apple/Mac gal, gadget lover, more than 30 years industry experience

When Jim Hillier, DCT's Managing Editor, asked for each of DCT's authors to write about their security setup, he commented that my article could be "just use a Mac." A month ago, he would have been correct, but today, my security setup is Sophos Anti-Virus Home Edition for Mac as well as the standard Mac firewall.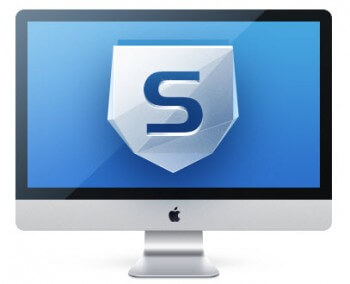 We have a much needed ongoing Construction Project from Hell nearby. They are replacing a bridge that is narrow, two lanes and over 100 years old with a new 4-lane bridge. The urgency for the new bridge is mostly due to the PGA US Open coming here next year but, in any case, it is sorely needed. The current bridge is to close for two weeks in order to allow preparations for the new bridge to open. The bridge was already closed for two weeks earlier this year and the traffic was pretty nightmarish. In trying to determine when the bridge would close, I found a website with a Gantt chart outlining the bridge's construction schedule. According to the Gantt chart, the closure was scheduled for late September/early October.  I clicked on the Gantt chart to see if it would provide specific dates for the closure. Instead, an ominous window popped up informing me that I may have been infected by a TROJAN VIRUS!!!
OK, I'll admit that this really rattled me. I have a Mac. They are not supposed to have these problems. I Googled 'free Mac antivirus' and Sophos was at the top of the list. I immediately downloaded Sophos Antivirus for Mac Home Edition. My panic was all for naught, thankfully. No issues were found. So, Sophos is now my antivirus solution.
I also enabled my Mac's firewall. OS X v10.5.1 (Leopard) and later include an application firewall (Apple menu –> System Preferences –> Security & Privacy –> Firewall). You can control connections on a per application basis as opposed to a per port basis. This helps prevent undesirable apps from taking control of network ports open for legitimate apps.
In the past, I have found firewalls and antivirus software to cause more problems access-wise than they prevent (at least in the Mac world). But, for now, I am sufficiently concerned about viruses and the like to use Sophos and Mac's standard firewall.
Karen Homan

: Full time computer/software educator with 17 years experience, "cyber chic"
Virus & Hideousware – Microsoft Security Essentials, Malwarebytes Anti-Malware, Spybot Search and Destroy
I scan my computer a few times a month and not just the quick scan folks; the whole shebang (full scan) no matter how long it takes.
If I'm worried about opening a file, I'll scan it first with MS Security Essentials.
Regular Maintenance

I use CCleaner on a regular basis to munch on files I don't need.
I uninstall programs that I no longer need/use.
I go through my list of programs regularly to see if I unknowingly downloaded something that shouldn't be there.
Web Safety: Adblock Plus, DuckDuckGo
Passwords
SplashID has cloud capability but I don't utilize that feature myself. It resides on your machine and syncs with your mobile phone. You can also use an available physical Key on your keychain to access it on any computer.
Nothing is automatic when it comes to logging in passwords on my computers.
I use double authentication whenever possible and have different passwords for every account.
General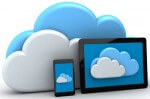 Despite the overwhelming popularity of cloud computing I must admit; I am creeped out by the cloud. I don't even save pictures there anymore. Instead, I back up everything to an external hard drive at least once a month. I back up images and documents to more than one hard drive. While it is extremely nasty and time consuming to put 'IT' all back on your computer following any disaster or lack of recovery, you can at least be glad to have SOMETHING to put back.
Keep serious documents (like tax forms) with any confidential or identifying information OFF your computer hard drive. Store them elsewhere until you need to use them. This is probably very difficult for some people, but if it ain't there to begin with, it ain't there to hack.
I actually put a piece of paper over my webcam when not in use. Sure, you can turn it off, but this gives me peace of mind somehow.
My last bit of advice is born from experience: if you want to avoid sabotaging yourself with viruses and other hideousware the next time you're on your computer – slow down, pay attention, and put a delay button on the clicker finger.
Terry Hollett

: Webmaster, more than 20 years experience building & servicing computers

To start I have Windows 7 (64bit) on an Acer desktop.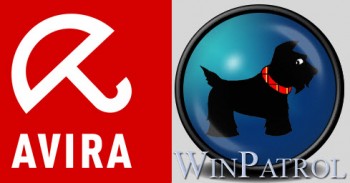 My anti-virus of choice is Avira. Been using it for years. I also have WinPatrol installed. I usually disable UAC and just use WinPatrol. It warns you when programs are messing with your startup items. Then I have Malwarebytes Anti-Exploit free running, which is supposed to help protect against zero-day exploits.
I have KeyScrambler running that gives me some protection against keylogging. Then I use the Windows firewall, even though I'm using a wired connection on my desktop I still use a router which usually provides the best firewall money can buy.
I like to use programs like Hijackthis, Autoruns, msconfig, and Ccleaner. Ccleaner not to delete temp files but to go to Tools and check the Startup options. All these tools allow you to keep an eye on what's running in the background of your computer.
I also have other programs installed like Malwarebytes, Superantispyware, Adwcleaner, Tdsskiller, and some independent scanners just in case. Otherwise I'm trying to keep up to date on what's going on online by subscribing to newsletters, news-feeds, and so on. That's how I try to protect myself. I know no combo punch is 100% effective, I still might get infected, but I ain't going down without a fight. 🙂
Jim Hillier

: Cranky old geezer, beer drinking lawn bowler, knows a little about computers too

These days my security setup is pretty minimalistic. There was a time, way back in the early XP days, when I would install antivirus plus an additional layer of protection, such as Threatfire or WinPatrol. These days, however, I just install a free antivirus and that's about it. I stuck with Avast Free for a long time but about 12 months ago I switched all my systems over to Avira Free and haven't looked back. I also utilize Malwarebytes Anti-Malware free as a second opinion scanner.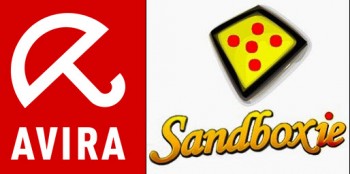 I do not believe in 2-way firewalls, I won't go into details here but you can find out the reasons why in this article: https://davescomputertips.com/do-outbound-firewalls-really-offer-any-additional-benefits/. So, I rely solely on the built-in Windows Firewall plus, of course, my password protected router's firewall.
Strong passwords play an important role in today's security and I use Firefox's built-in password manager protected by a very strong master password. I don't own or use mobile devices so have no need for passwords stored in the cloud.
I am a strong advocate for software which provides a virtual environment in which to work, surf, and experiment. These programs are generally split into two different types, one type which utilizes an isolation technique and the other which utilizes a snapshot technique. I am a huge fan of Sandboxie, which utilizes the isolation technique. All activity is isolated from the system within a separate "sandbox". When you've finished whatever you are doing, simply delete the contents of the sandbox and everything is gone, including any malware picked up along the way. In my opinion, these types of virtualization techniques provide the ultimate in malware protection and overall user safety.
Dave Hartsock

: "The Boss"

We all know the most important security instrument any of us have is the one between our ears – leaving me at a significant disadvantage!

OK, back to Seriousland – it's a real place, I promise. I always take a two pronged approach to security; prevention and remediation. It is obviously best to prevent, but when things do go bad you need a plan B and with that in mind here is how we handle security at DCT Central Command.
Prevention
Common sense – I was joking above, but you are truly your own biggest asset, or liability, when it comes to online security. Trust nothing and if it seems to good to be true it usually is.
Roboform Everywhere – Strong and unique passwords – use them. The longer and more complex the better, but a strong password is useless if you can't remember it so a password manager is in order and I use, trust, and recommend Roboform Everywhere.Roboform Everywhere. Give it a try!
ASUS RT-AC68U NAT router – A router is a great tool for the home network, after all the world won't function without WiFi. However, the most important thing a router provides is Network Access Translation , which provides isolation between the World Wide Web and your internal computers – think of it as a door man guarding entry into your home. It you're not on "the list" you can't come in. The Asus has been a fast and stable cornerstone at DCT Central Command. *Always change the default login credentials on your router.
ESET Smart Security – I began using ESET many years ago when the industry standards (Norton, McAffee, etc) started to get bloated – we all remember the days when Norton would literally take over and kill a PC. ESET has always been fast and reliable along with having features I value such as comprehensive firewall and anti-theft, which is great for laptop users. It has also consistently ranked highly in most virus tests. I use it on all computers at DCT Central Command and highly recommend it.
Limited user accounts – By limiting the permissions of most users I can limit the amount of damage done if something does slip through.
Plan B
My plan B is always backups and I've always said, "You can never have enough backups!" At DCT Central Command we run Server 2012R2 Essentials along with a combination of automated disk images, manual disk images, file replication to multiple devices, and cloud backups.
Yes, this is my server – go ahead and laugh. It's actually leftover parts from a previous project and while not pretty it does have a certain appeal and
easy access to components. Storage is configured as a 15TB RAID 5 array for redundancy – should a drive fail we just replace and move on.
Every PC in DCT Central Command is connected to the server, which performs a backup to the server each day. These backups are are block level based and can completely restore a PC with only a bootable CD and a network connection.
User files on each PC are copied to folders on the server daily using Crashplan's great software. This gives the ability to quickly access a file on the server – if needed – from any computer, even if the daily backup image is corrupted. All user folders on the server are also backed up to an external drive each night – just in case the server fails.
All user folders, and any other important file,s on the server are then encrypted and backed up to Crashplan's servers each night. This is arguably the most important backup I make as it is off-premises and protects our invaluable pictures, documents, and other digital assets from fires, floods, and other natural disasters. I really can't recommend Crashplan enough, even if you don't use their service the software is extremely well thought out and allows multiple backup options without paying the $5 per month fee for cloud backup.
FOOTNOTE:
It may have surprised you to learn that, in terms of actual security software, most of our experts get by with utilizing only minimum requirements (except for Dave of course who is tasked with protecting our server, including a large and all important database). The reason for this is simple, they are all not only computer savvy but also highly security conscious.
There is no more potent security measure than a combination of vigilance, caution, and good old common sense.
Amen