You will want to customize the AutoText feature in Word in order to get the most benefit when working with words and phrases that you find yourself using over and over again.
Fortunately, it is very easy to do this in versions 2007 and 2010.
Follow the steps below to learn how:
Select the text and (or) graphics that you would like to add to AutoText. You will have to select the pilcrow at the end of your paragraph as well if you would like to store your paragraph formatting with your text. In order to make the pilcro visible, you must enable the Show/Hide feature. It looks like a backward paragraph mark.
Click Alt + F3 to open the Create New Building Block dialog box.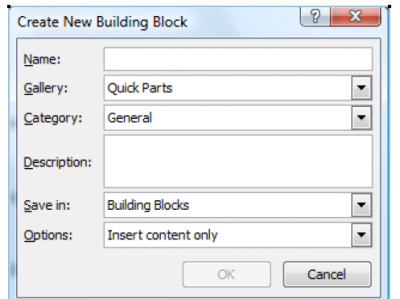 Name your building block something intuitive.
Use the Gallery drop-down list to select AutoText.
Click OK.
You have now created your AutoText entry!