Opera, Avast, Avira
The Opera VPN drama never seems to end. If it was a paid program, I would have dumped it a long time ago, but just recently my system developed another problem– my antivirus program kept giving me an error every time I turned on or restarted my computer.
Sometimes, I would have to click on OK to get this error message to go away and numerous times it mentioned different files that were the problem. The tray icon was gone and I couldn't open up the interface to access the program controls, but there were still some processes running in the background.
Online searches suggested that it might be malware so I ran numerous scanners like Malwarebytes, Adwcleaner, and Tdsskiller. I don't suspect malware.
I uninstalled and reinstalled Avira twice and used the tool – Avira and after that, even the installer wouldn't run. So finally I decided to uninstall Avira and replace it. I decided to give Avast a try.
Downloaded, installed, and just to be sure, restarted the computer a couple of times to see if it would keep running. It did. Then it started interfering with my VPN on Opera even though I don't have the firewall component installed.
The Opera Solution
The solution in Opera is to go to clear the History by pressing Ctrl + H, or go through the menu. Click on the Clear browsing data… button and make sure to check the last option down that reads Third party services data, then Clear browsing data.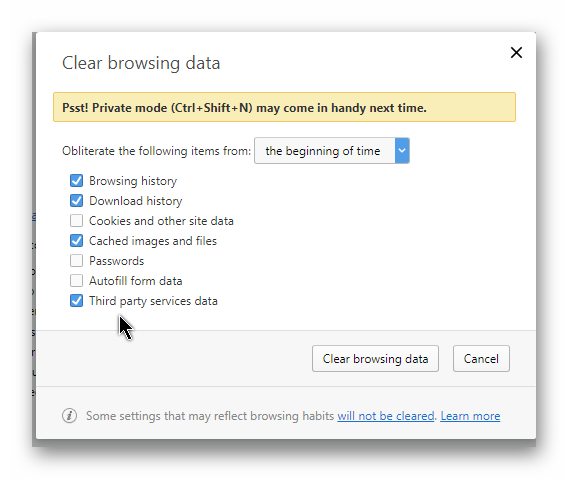 Stay tuned for the next part in this continuing drama…
—