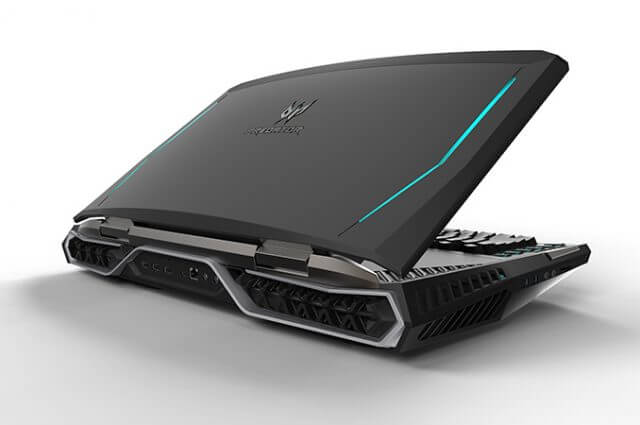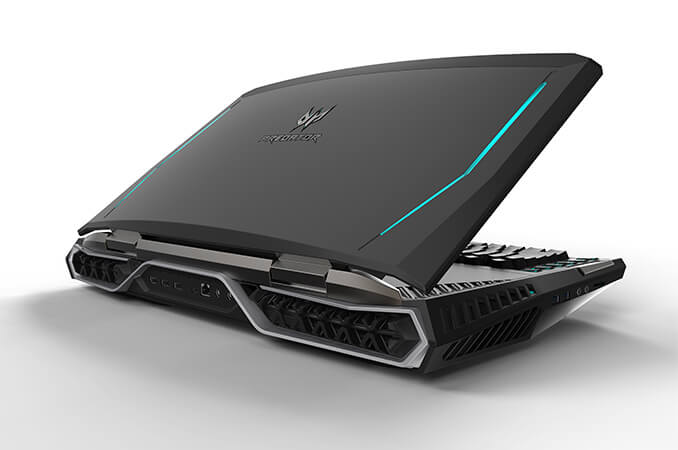 Acer Predator 21 X
As you do, I stumbled across this monster whilst browsing some nerdy unboxing videos on YouTube (yes, I know) and to say I was gobsmacked would be a tad blasé. Unveiled at the IFA in Berlin last August and CES earlier this year, the Acer Predator 21X is the world's first desktop replacement laptop with a 21″ curved screen. But that's not where all the tech loveliness ends, not by a long shot.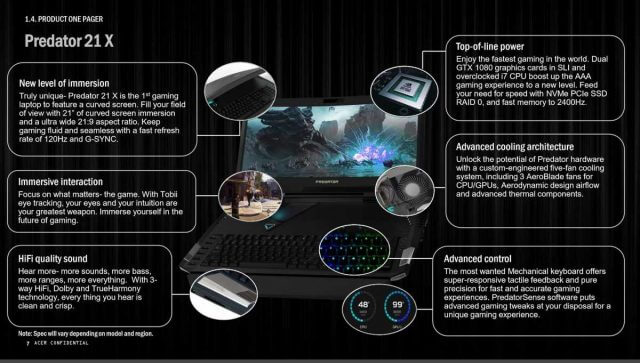 This is a behemoth of a machine, weighing in at 19.4lbs (8.8Kg) packing an enormous amount of technology and a bold statement, not just by Acer, but by anyone who can afford to buy it.
Most of we PC enthusiasts and gamers are lucky to afford an AMD Ryzen or Intel i5 with a single GPU, but this killer machine boasts an Intel Core i7 7820 HK, two Nvidia GTX1080s in SLI and a whopping 64Gb of DDR4 RAM.
Just feast your eyes on this spec list:
21-inch curved screen at 2560 x 1080
120Hz refresh rate
Tobii Eye Tracking
Two Nvidia GeForce GTX 1080 GPUs in SLI
Intel Core i7-7820HK
64Gb DDR4
Can store up to five storage drives at a time
Two 300W power supplies
Five system fans
Nine heat pipes
HDMI port and two DisplayPorts
Four speakers and two subwoofers
Mechanical keyboard with Cherry MX switches, RGB LED under every key
19.4 pounds (8.8 kilograms)
Windows 10 Home??
Described variously as overkill, ginormous, ridiculous, outrageous and baffling, there's no doubt that the Predator is not easily ignored in the same way that a Lamborghini Centenario will have you doubling back for a second look – so does this amazing machine. It exists because it can and that's good enough for me.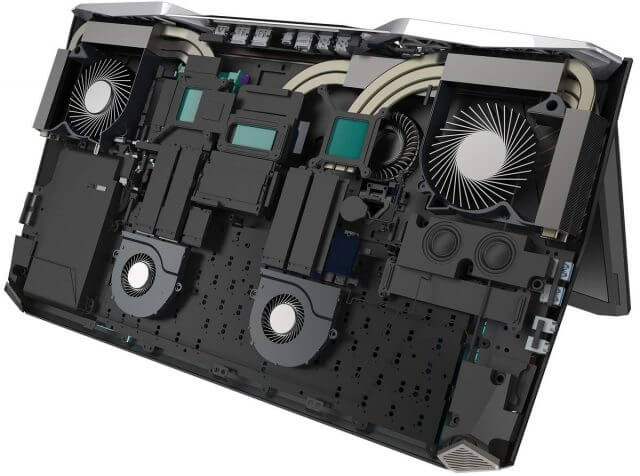 If you do fork out the necessary $9000 for one of these limited edition beauties, Acer thoughtfully provides you with a military style Pelican case for you to lug it around and earn bragging rights with your mates.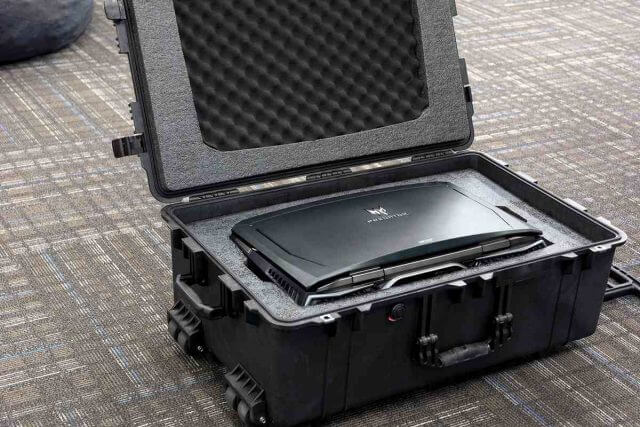 Take a peek at the video below and tell me your appetite hasn't been whetted. Go on, I dare you.
—