What's wrong with our internet?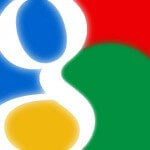 We all know that not everyone has broadband available to them. It would be silly to think otherwise, but what you may not realize it that the U.S., also known as the location where the internet began, lags behind many other countries in penetration and bandwidth. In fact the U.S. average is around 5.8 Mbps, while the top 9 countries enjoy an average connection speed of 13.8Mbps. No big deal you say? I might agree. Who really needs that much data, right? Well it isn't that simple. I've discussed this before, and you can easily find many articles on the internet, but internet speed and penetration relates to a countries profitability and growth potential. It drives the economic engine of a country, which is why it pains me that the U.S. Government and the companies (ISPs) who provide this important service don't work toward that end. Bandwidth is cheap. We just need corporations willing to build the infrastructure to deliver it and deliver it at a reasonable price!
The internet is coming! The internet is coming!
Luckily I'm not the only one who feels this way and in early 2010 Google announced that it wanted to build an experiment fiber network in a city and opened their virtual mailbox to submissions and suggestions from various city and town governments. Well over 1000 submissions were sent from cities and groups longing for faster, cheaper, and more robust internet and Google announced Kansas City, Kansas as their fiber network choice in early 2011.
I've followed their project closely, especially since Verizon decided they would not expand their FIOS fiber network, and there have been quite a few ups and downs as the project progressed. I don't live in Kansas City, but I want my High Speed Internets and Google seems the only solution in the near (or not so near) future.
Last week Google made a pivotal announcement. Google Fiber is a GO! What a great surprise for any geek, but their announcement was so much more. Google will be bringing 1Gbps internet speeds – that is 170 times faster than the average U.S. broadband speed) to homes. Your home! In addition Google will be offering a TV service similar to AT&T Uverse – a total broadband/entertainment package -, but at a very reasonable price. In fact, a price that should make other internet and TV providers shake in their boots. If Google can get this off the ground we could actually have a situation where competition forces costs down and speeds up for consumers. I love a good industry shakeup!
Google Fiber – the details
Google is now accepting pre-orders through September 9th and the neighborhoods with the highest number of pre-orders will be the first to have the service installed. I can see Kansas City geeks going door to door in their neighborhoods talking neighbors into pre-ordering – I know I would!
Google fiber has three plans and premium (HBO, ShowTime, etc) channels will be extra. None of that tiered pricing for channels you never watch. Installation is $300, but will be waived in many cases.
Gigabit + TV – $120/mo which is about $40 less than most comparable services. $300 installation waived. Heck $120 won't get you 50Mbps in some areas.
Gigabit only – $70/mo which is $10 to $20 than most plans offering only 6Mbps to 12Mbps. $300 installation waived.
Free Internet – Customer pays the $300 installation fee and receives free internet for 7 years. Payment may be made monthly at $25/mo for 1 year. No indications whether this will be the full Gigabyte service yet, but at the price (free) it's a steal at almost any speed.

 What does $120 per month get you on Google Fiber?
1 Gigabit download and upload speed (170 times faster download speed than the current U.S. average)
No data caps (Good job, Google)
1 Terabyte of online storage
Roughly 160 TV channels
Google Fiber TV box with bluetooth
Google Fiber Network box (4 port 1Gbps wired/wireless b/g/n router)
Google Fiber Storage box (DVR that can record approx 500hrs of TV and 8 shows at once)
A Google Nexus Tablet (which also functions as a remote control)
The features Google is rolling out with this service are extraordinary by current cable/ISP standards and this is especially true at this price point(by comparison Verizon FIOS offers 75 HD channels and 25Mbps for the same price).
Google Fiber FTW
I wish nothing but success for Google in this endeavor and hope the community supports their effort. This really could be the one thing that prompts cable companies to actually improve their service. In the long run this could be lead to a huge economic boom for the Kansas City area and, through competition, the rest of the U.S.
My inner geek is stoked! I'm roughly 500 miles away from Kansas City. How long will it take Google to build their infrastructure out to my town? Anyone know of a good job in the Kansas City area? (grin)
If you would like to find out more about Google Fiber, the technology behind it, and the events as they develop please visit Google Fiber's web page.