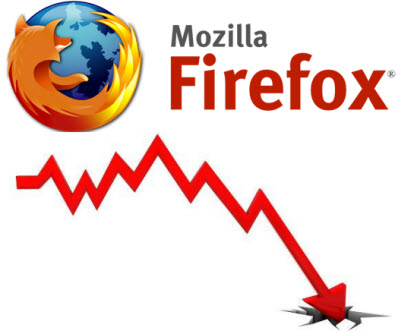 A couple of months ago we published an article highlighting how the once popular Firefox browser is slowly but inexorably losing favor with users, you can catch up with that article here: Firefox Slowly Slipping into Oblivion?
So, here we are in October, another quarter has flashed by, and I thought I'd take a look, with the help of NetMarketShare, to see if the trend has continued, reversed, or maybe stabilized – the news is not good for Mozilla.
As you can see from the above screenshot, at the end of the second quarter 2014 Firefox had tumbled to 15.54% market share. Now, some three months later, that share has been further diminished to just above 14.0%. The differentials certainly suggesting that Chrome is the main beneficiary of Firefox's fall from favor.
Considering Firefox began 2014 with a healthy 18.35% market share, leading Chrome (16.22%) by a clear 2% margin, the overall slide is remarkable, especially now that it appears to be continuing unabated.
I still don't believe Firefox is heading for the scrap heap just yet but, for avid Firefox fans and Mozilla, the trend is certainly worrying.
Have you switched away from Firefox – why and to what?