A few weeks ago we published an article describing what sort of security arrangements are being utilized by the DCT Team, catch up that article here: PC Security: What does the DCT Team Use? This time, we've asked them to tell us about their own personal computers, what they use and why:
Sherri "Social" Meinke
When I make a computer purchase a lot of thought goes into it. My attitude is "If it ain't broke don't fix it or replace it." Unless of course you find it is no longer suiting your needs.
My in-law's Computer had been repaired by me so many times and was on its last leg so I suggested to my husband, why not offer to give them ours and I select a new one for us? He agreed it was a good idea, and so it began. My husband gave me a budget to work with and it was more than I could've imagined. I immediately knew that I needed to put that money to good use.
I decided on a Dell XPS 8500. I purchased it online thru Dell.com with a discount thru the Member Purchase Program. I do a lot of Volunteer Work within my community and Dell offers big discounts to certain organizations. I had priced what I wanted to get component wise at retail stores, but the price I could get thru Dell could not be matched by any of the retailers. I had also looked at HP.com for HP systems but I knew I had my heart set on a Dell, so I was just wasting time looking there. Ultimately the heart wins.
I settled on a 24″ Dell Ultra Sharp monitor.
I also knew that I wanted a standard size tower for the case. I am a computer technician, I work on so many computers I learned long ago it is hard to work on the small form factor ones (I have big hands with long fingers). I knew after the initial warranty period it would be me that would be doing the repairs. You literally have to take power supplies out to get to things on the motherboard on the smaller form computers. I also know that with a standard size tower, there is more room for the air to circulate inside, hence a cooler machine.
I looked at the memory options and what the possibilities were for future upgrades as far as the maximum memory my system would support. I went with – 12 GB RAM.
I tend to hang onto my computers for a long time, so I wanted a good processor with some speed. I settled on an Intel Core i7-3770 CPU @ 3.40GHz CPU. I am not one to swap out motherboards or change processors, so I felt the processor was probably the most important thing I was selecting in my purchase. I had experience with an i3 processor on a laptop and I knew that was not going to do the job for me.
With utilizing Cloud storage I did not need a huge hard disk drive. I had many options but settled on a 1TB HDD 7200 rpm. In retrospect, I wish I had put a solid state drive in my system but I was working within a budget and figured this could be added later.
My Video card is an AMD Radeon HD 7570 1GB GDDR5. I am not a PC gamer and prefer to utilize our gaming systems which are designed for just that. So I was not about to put a lot of money into a video card. I figured if my needs changed I could always swap out video cards at a later point.
I was not interested in any special software as I knew what I wanted and I had most of the software. I received my system with Windows 8.1 but have since upgraded it to Windows 10. I still see my old computer when I visit my in-laws. They are happy and so am I – win, win!
Marc "Gamer" Thomas
I consider upgrading my PC to be as important as breathing and if the opportunity presents itself, I can be seen gazing longingly at shiny things like a lovestruck teenager. In fact shiny thing syndrome can strike at any time, anywhere and any place.
My main PC is unrecognisable from the machine it used to be only two months ago and here are the specs, which of course may even be subject to change as I write:
Self build with Cooler Master Storm Trooper full tower gaming case
AMD FX 8320 3.5Ghz 8 core CPU (overclocked to 4.2Ghz)
Motherboard Gigabyte 970A-UD3P
16Gb Kingston DDR3 memory RAM
Samsung EVO 850 250Gb SSD
Samsung 1.5tb HDD plus three other mechanical hard drives up to 1Tb
MSI/Nvidia 970GTX 4Gb GPU
Sentey 850W PSU
Corsair H100i water cooling for CPU
Corsair Raptor K30 backlit gaming keyboard (wired)
Genius GX Deathtaker gaming mouse (wired)
LG 23″ LED monitor with HDMI
The most likely upgrade for this machine, funds allowing, would be either to an Intel i7 or i5 CPU, which of course would also require a new motherboard and complete refit of the Corsair water cooling system. Alternatively, I may just go for the Nvidia 980GTX GPU and then sell my body for medical research.
I run another PC at my computer repair shop, which is also used for gaming, but mainly diagnostics:
Self build with NZXT Phantom full tower gaming case
AMD Phenom II 965 3.4Ghz 4 core CPU
Motherboard Gigabyte
8Gb DDR3 memory RAM
Seagate 1Tb HDD and two other mechanical drives up to 1Tb
Sapphire Radeon 9750 3gb GPU
Cooler Master V6 six pipe CPU cooler
Corsair 650W PSU
Microsoft 5000 wireless keyboard (screams silently)
Corsair M40 gaming mouse (wired)
AOC 23″ LCD monitor
The most likely upgrade to this machine is to replace the keyboard and add more memory RAM.
As I mentioned previously, upgrading my PCs is a dynamic and ongoing process, much of which is driven by shiny toy syndrome, but also by the demands of new game releases. Cooling the PCs is an almost obsessive reality.
I have a ten year old Sony Vaio laptop which I rarely use, but continues to give sterling service where required and a Samsung Galaxy S3 i9300 mobile phone which I use as a camera and messaging device more than I do for making actual phone calls.
Jim "Jimbo" Canfield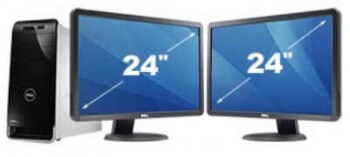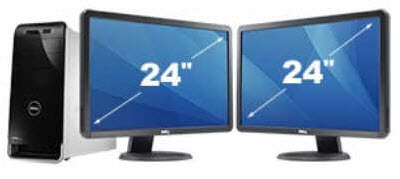 Back in the day, when I worked for a living and money was not really an issue, if a video, audio or other peripheral was released that was better than what I had, I would probably get it. I worked from home for a major printing company and the money that was allocated for my Workstation and laptops went a long way because I normally built my own systems. So having three 24inch monitors, two 10,000 rpm 512gb SCSI drives, dual processors UPS and Jazz drive backups, while expensive, was doable. Because I built my own systems, if there was a significant increase in the processor, memory or motherboards that were being released, I would just upgrade instead of purchasing a new system. In the mid-nineties that system alone cost around $6000.00 and the video capture boards where another $2500.00, software was another huge chunk. Quite frankly having nearly unlimited funds to soup-up my system spoiled me for the future when I had to foot the bill for any system or upgrades.
Having the best was somewhat of a personal thing but there was a need as well. I did a lot of video capture, editing, graphic design and high end training manuals for thirty manufacturing plants.
Unfortunately, the system stayed with the company when I retired but I did follow the same logic for my own system, even though it was quite modest in comparison. In fact, the system I use every day is the same as the one I created when I retired in Feb 2008. Yes, I am using s 7-year-old system and the only major modification has been to upgrade from 4gb to 32gb of memory.
I was able to get my hands on a shell of a Dell Precision 690 Workstation and modified it to fit my needs, by building it from the motherboard up I was able to put the best or nearly the best available at the time into the system for a relatively low price. My current system is:
Asus Dual Processor Motherboard
Two dual Intel(r) CPU X5355 @ 2.66GHz 2.67 GHz
Two 24 inch monitors
32.0 GB Ram
64 bit Operating system
ATI Radeon HD 3870
ATA Maxtor SCSI 149GB
ATA Maxtor SCSI 698GB
ATA ST3500620AS SCSA Disk (2) 465 GB each One is mirrored.
ATA WDC 512GB
WD My Book 1110 USB Device 512 GB
512GB Flash Drive
I use this system to run Windows XP, Windows 7, Windows 10 and Windows 10 Technical Preview on different drives. I do run Windows 10 as my preferred OS. My biggest regret is not having a SSD drive and not upgrading the video card in the last 7 years. Other than that the system has been a workhorse with very little downtime.
I own only the basic mobile devices, finding it too difficult to do serious graphic work on one monitor, I only use them for email and surfing.
Terry "Mr. Fix it" Hollett
I live in a small town with very limited choices and selections. So I usually just end up buying whatever is available. Then I usually use it until I can't use it anymore. I'm probably one of the most low-tech writer's here. Here's my basic setup: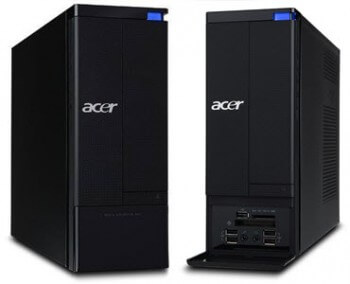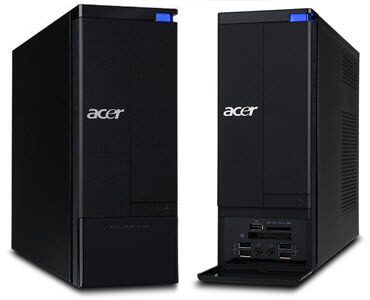 Acer Aspire X1430 (purchased Apr 20 2012)
1.65 GHz AMD E-450 APU with Radeon HD Graphics
4 GB RAM
AMD Radeon HD 6320 Graphics
ST350041 3AS SATA Disk Device (500.11 GB)
Windows 7 Home Premium (x64)
Dual monitor hookup with a HP w1707 (my main one) and an Acer AL1706
I have a second older computer hooked up running Windows XP. I use it mostly for DVD/CD copying so as not to bog down my main one. I also have my main desktop publishing program Micrografix Windows Draw installed on it. The software will not install on my current system. I have the computer connected to my Acer monitor by using a KVM switch (Trendnet).
Plus I have two old laptops on my network. An Acer Aspire 5315 – the CPU fan conked out on this one but I was able to find one on eBay and replace it. I also have an eMachine laptop with the screen completely removed that's hooked up to an external monitor.
I don't have a cell phone and have watched too many conspiracy theory videos on YouTube to purchase any technology with the term SMART in the name. 🙂 Welcome to the age of where your TV Watches YOU.
Jason "Tech man" Shuffield
DCT asked me to share what computer I use and why. It's a great question and I am happy to share with you.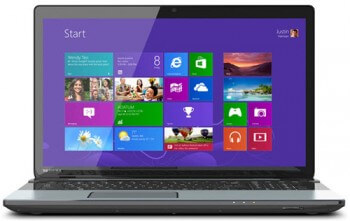 Now understand I have used many different levels of PCs in my lifetime. Every system I have owned was purchased or built for what I needed at that time. The most recent one I have picked up is a brand I have preferred for many years, Toshiba. Toshiba has always been a reliable brand for me. In my experience Toshiba has worked well with very few software issues and great durability. This laptop can take a beating and keep going (three little boys can do a number on a computer, and my wife isn't too safe to be around either). Here is what I have exactly:
Main System: Toshiba Satellite S75T-A7220
Intel Core i7 4700MQ (2.40 GHz)
12 GB Memory 1 TB HDD
Intel HD Graphics 4600
17.3 inch FHD touch display
1920 x 1080
Windows 8 64-Bit
DVDRW/DL
The main reason I choose a laptop for my primary system is because in my business I need to be mobile 90% of the time. This computer gives me the speed I need plus the mobility for what I do. In my day to day business I do everything from web design to remote computer support, so I need a PC that can fill all requirements. I guess I should tell you what I look for when buying a computer since it is why I bought this machine:
Processor (the faster the better, and i7 fits that bill)
Memory (the more the merrier)
Graphics (needs to be able to handle what I do)
Screen size (good to have a large viewing area when working on more than one thing)
Hard Drive (this is low on the list but a major consideration when buying or building – 1 TB or bigger)
Those are the main things I looked at when buying this system. When running graphic editing and web design software, you need these to be at the higher end.
Now mobile devices are always helpful but I really have not needed to add too much of that in to my tool kit. The one mobile device I do use is my cellphone LG Volt (Android). The main thing I use this for is managing Social Media websites for my clients. Sort of like my mobile office, easy to check on things with out having to pull out the whole laptop.
Overall I'm about being mobile and I'm looking forward to finding my next PC to travel with.
Judy "Mac Gal" Novotony
My MacBook Pro is a 'standard issue' laptop. I don't need anything over and above what Apple offers in the standard setup. The only thing that I do 'soup up' is to max out the memory. That being said, my MacBook Pro, from early 2013, is a 13.3-inch MacBook with Retina Display. It has an Intel Core i5 2.6 GHz processor as well as 8 GB 1600 MHz DDR3 memory. The graphics are supplied by an Intel HD Graphics 4000 1536 MB card. As I mentioned earlier, my MacBook Pro has Retina Display (2560 X 1600) and, I have to admit, it's pretty great. For storage, there is a 251 GB Flash Drive. I am running the latest version of OS X, El Capitan. While you can also run Windows by installing a product such as Boot Camp, I have never felt the need to do so.
The most important 'upgrade' to my MacBook is AppleCare. It has paid for itself in the long run. AppleCare extends the warranty from one year to three years and telephone technical support from 90 days to three years.
I also have a 2 TB Time Capsule for hourly, wireless backups over my home Wi-Fi. That proved a life saver recently when I had some issues with my MacBook. All three of our MacBooks are backed up hourly to the Time Capsule using Time Machine, one of Apple's standard products.
My printer is an Epson XP-310. I used to have a Canon printer which I loved but I wore it out at a very inopportune time. I needed a printer right away and the Epson was the best printer in stock and within my price range (cheap) at the local store. It is proving to be a very adequate printer.
Jim "old geezer" Hillier
I rarely upgrade my PC just to keep up with technology (although at times I'd like to) and generally wait until my current PC dies or is dying before buying a new one. As it turns out, this happened fairly recently, about 4 months ago. Here's the specs of my latest main PC:
Custom Build with Asus Cougar case
Gigabyte Ultra Durable motherboard
Intel i5-4460 CPU
8GB RAM
NVIDIA GeForce GT 740 (2GB) GPU
Samsung 850 EVO 240GB SSD
WD 1TB SATA HDD
Asus PA248Q 24″ IPS LCD monitor
I always include 2 separate hard drives running two versions of Windows in a dual boot configuration. At the moment, my main (SSD) drive is running Windows 10 Pro (very quickly too) and the secondary 1TB HDD is running Windows 8.1 Pro on a small partition with the rest of the drive used for data storage.
I'm not exactly broke but, then again, I don't see the point in paying a premium for high-end specs that aren't required. So, most of my hardware selections are based on a ratio of value:performance. I do a fair amount of CPU intensive work, including video transcoding, so need a fairly powerful processor but probably not top-end. I am not a gamer but do appreciate the benefits of including a dedicated graphic card, so a low to middle of the range GPU will suffice. I got by with 4GB RAM on my old machine but decided to go for 8GB this time. Again, ample for my purposes.
That's the point I guess, there is no such thing as a one-shoe-fits-all setup, each individual chooses specs based on his or her own particular requirements.
I'm not particularly into mobile devices but I do own a nice little Lenovo Miix 11″ tablet/notebook combo which I take with me when I'm away from home – mainly to keep on top of emails and my work here at DCT. It's small and light, much better than the old Asus 15" laptop I previously lugged around. I'm also in possession of a hand-me-down iPad2 but that, as they say, is another story for another time.
Dave "DCT Command Central" Hartsock
Like most everything computers are a compromise for most people. In the computer world compromise could be described as, "speed, size, or price – pick two". Meaning you can generally only have 2 of the 3. Need a powerful computer? It probably won't be cheap. Need a small computer? It probably won't be powerful. Most people have no need to pay premium prices if you're only using a computer to read email on the 5th Thursday of months with a full moon, right?
Unfortunately my use case is generally labor intensive, which dictates higher end specs and higher end prices (sad face). As an example a normal day might be Outlook, Firefox with 30 tabs, Chrome, IE, Dreamweaver, Snagit, and Photoshop all open at the same time. Toss in a few Skype conference calls, a video transcode, and file transfers from here to there and horsepower quickly becomes a priority – at least that's how I explain the purchases to my wife!
I travel occasionally for work, less frequently for pleasure, and always need to have access to my work so portability is a key factor. With portability and power in mind I usually find myself purchasing 17″ laptops. They aren't exactly light weight, but they sure beat lugging a desktop  and monitor around!
To put it simply, I ask a lot from my computers.
How many laptops in a gaggle?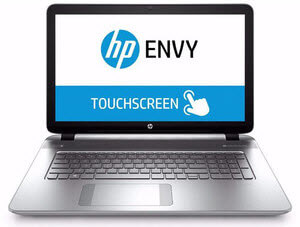 At present DCT Command Central consists of 5 laptops; three 17″ HP laptops, one Acer 10″ Netbook, and one 11″ Lenovo 2-in-1 tablet. The 17″ laptops are obviously the workhorses in the stable while the netbook was bought because it made a great tool for pleasure travel when paired with a DSLR camera. The netbook has now been replaced by the Lenovo Miix tablet. Everything runs Windows 10 except for the oldest 17″ laptop, which is my backup computer running Windows 7.
The most recent addition to the stable looks like this:
HP 17″ Envy
OS – Windows 10 Professional
Monitor – 17″ touch screen @ 1920×1080
CPU – Intel i7-6700HQ (Skylake) quad core (8 threads) @ 2.6GHz (3.5 GHz turbo)
Video – Nvidia GTX 950M 4GB RAM
RAM – 16GB
HD primary – 512 M.2 SSD
HP secondary – 1TB 2.5″ SSD (Backups, video files, etc)
There is a server serving server stuff like good servers do
Sorry, I just wanted to see how many times I could use "server" in a sentence. The foundation of DCT Central Command is Server 2012R2, which does everything from backing up all the clients (laptops) to streaming media files to computers and Xbox's. It's a modest construct consisting of:
OS – Windows Server 2012Rs
Monitor – Some old 19″ off-brand LCD
Motherboard – Biostar TZ77A
CPU – Intel i5-3470 quad core (4 threads) @ 3.2GHz
Video – AMD Radeon 280 (because I had it laying around)
RAM – 12GB
HD primary – 90GB SSD (OS only)
HD secondary – five x 3TB Toshiba 3.5″ spinners (15TB total)
Mobile amazement
I do like the occasional gadget and when it comes to "smart" phones, well they're just downright cool. Who would have thought we would have this much computing power – in our pockets – 15, no 10, years ago? Amazes me everyday!
I currently use an HTC One M9, which is a great phone with a slick design that I chose because, well, I just couldn't stand the user interface on the Samsung Galaxy series and I try to keep my feet out of the Apple pool as much as possible.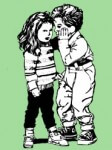 Okay, we've shown you ours, now you show us yours – via the comments please!