I must say, Aomei is really setting the standard with its Backupper software and easily holding its place as DCT's recommended free imaging/backup program. (Aomei Backupper Free Imaging – Test & Review).
A restore to dissimilar hardware feature was added into version 2.5 a couple of months ago and now with a new file sync feature added into the latest version (2.8), Aomei Backupper just keeps improving. Even better news is that both these new features are available in the free edition, Aomei Backupper Standard.
Aomei Backupper File Sync
This new feature is accessible via the Backup menu- NOTE: because it's at the bottom of the options list, it may not be visible without scrolling down: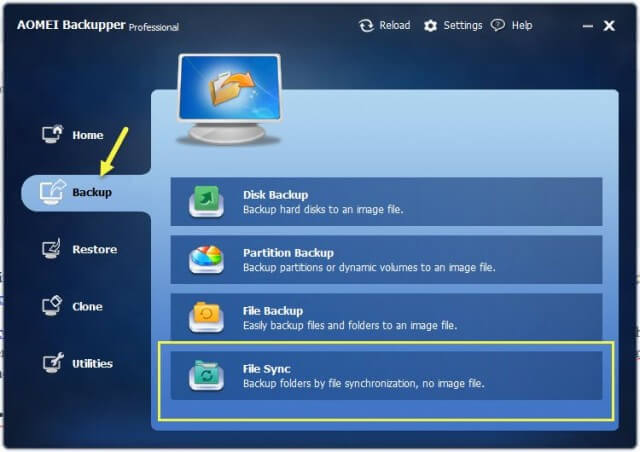 At the moment, the file sync feature only allows for one way traffic, from source to destination. So, setting up a synchronization task is simply a matter of selecting source folders and a destination folder. You can add as many source folders as you like, including sub-folders: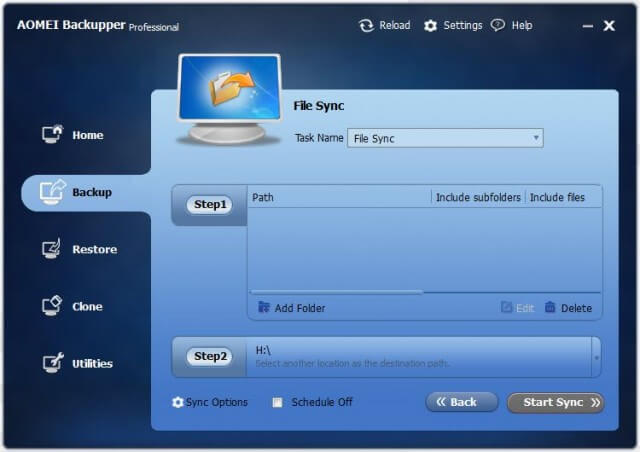 Once you've added at least one folder you can then access further options by highlighting the folder and clicking on the Edit button: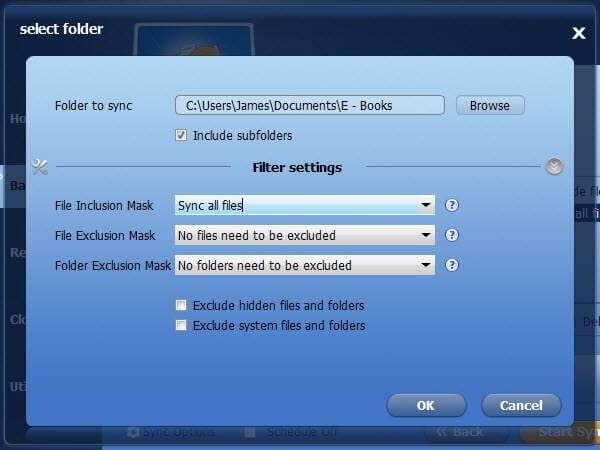 As you can see from the above screenshot, you can exclude hidden and system files and folders, exclude specific files or folders, or restrict synchronization to only include selected files or file types.
The process is not automated by default and doesn't support real time synchronization but a task can be scheduled to run daily, weekly, monthly, or at user-defined intervals: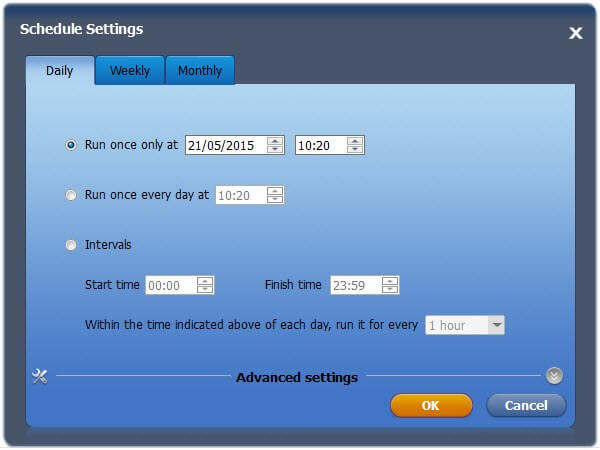 Aomei Backupper File Sync – Bottom Line
When compared to dedicated file synchronization software, this new feature may be a little underdone for some, the lack of real-time and two-way synchronization being most notable. However, as an added feature and considering it is brand new, File Sync in Aomei Backupper works very well.
It's also likely that Aomei will look at improving the feature with future versions but, even as it stands now, it is still a very good option to have in the backup toolbox.