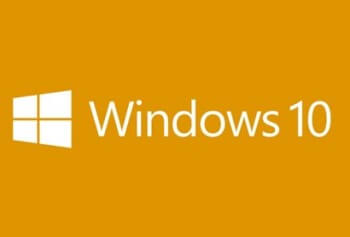 On January 21, Microsoft held a press conference in which they discussed the upcoming Windows 10, including new features and even a new browser. While some aspects were explained in detail, others were only briefly touched on, such as the free upgrade to Windows 10 for users on Windows 7 and 8.1, "for the first year". This led to many tech sites publishing ambiguous statements, such as "Windows 10 free for first year".

This could easily be interpreted as meaning that Windows 10 would be free to use for one year only, after which a fee would be required in order to keep using it. Even my good mate who owns the local computer shop was adamant that the free upgrade was for a one-year license. It took quite a bit of convincing to persuade him otherwise.
Thankfully, Microsoft recognized the confusion and has since clarified the situation via its Windows Blog. The fact of the mater is; existing Windows 7 and 8.1 users who choose to upgrade to Windows 10 during the first year after its official release will do so for free and continue using the new operating system at no additional charge for the supported lifetime of the device. In other words, as per usual.
We will offer a free upgrade to Windows 10 for qualified new or existing Windows 7, Windows 8.1 and Windows Phone 8.1 devices that upgrade in the first year!*  And even better: once a qualified Windows device is upgraded to Windows 10, we will continue to keep it up to date for the supported lifetime of the device, keeping it more secure, and introducing new features and functionality over time – for no additional charge
Existing Windows 7 and 8.1 users who upgrade to Windows 10 after the initial 12 months has expired will be required to pay – Microsoft has not provided any indication of pricing to date.
Microsoft's decision to provide a free upgrade to Windows 10 surprised a lot of people, including myself, especially seeing how the offer includes Windows 7 users. However, if one considers the costs involved with providing ongoing support for multiple versions of Windows and Internet Explorer, it makes a lot of sense.
Obviously, Microsoft's position would be far improved if everyone were to be using the same operating system, and providing an incentive for Windows 7 users to upgrade, as well as Windows 8/8.1 users, will go a long way toward helping achieve that goal. Not to mention the lingering possibility of a subscription based distribution model – but that, as they say, is another story.