Ad Tracking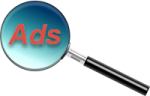 Focused ad tracking is a "feature" included in Windows 10. It creates an Advertising ID specific to you, and allows both Microsoft and advertisers to track your internet surfing habits so when they throw ads in your face, they are targeted at you. For instance, let's say you were just looking at a site describing the emotional roller-coaster ride pregnant women are forced to take. This would be a perfectly normal thing for a man to be reading since men don't have a clue about such matters. He might be taking honest steps towards trying to understand his crazy wife since she is obviously not the person he married. The next ad you see might be suggesting that you buy some preggers pants, or other unmentionables. It doesn't matter that you might be a man– and I am not going to question your personal proclivities at this time.
I don't know about you, but I think this type of nosiness when it comes to what I'm doing or looking at on the internet has gone too far. I expect this behavior on websites (they have to eat) and ad-driven software (for the same reasons), but it's a bitter pill to swallow when it comes from an Operating System, for goodness sake. Please note that some people actually like it when ads they are forced to see anyway are at least pointing in a direction they might find interesting. Well, more power to you…
There is a way to disable this busybody behavior, and this week's Quick Tips article is going to show you how.
Blinding The Busybody
Use the Windows Key + I shortcut to open the Settings App
Choose Privacy
Choose General
That should bring you here: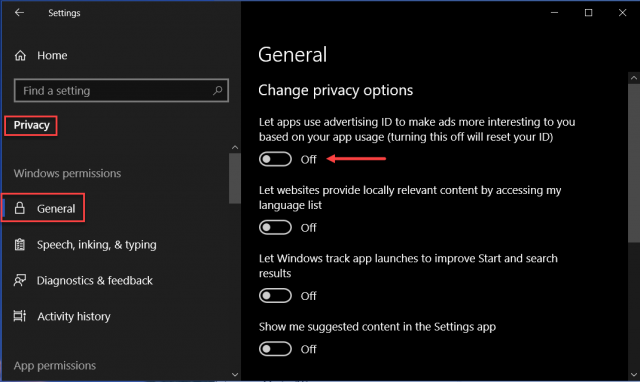 To turn this darn thing off, simply toggle the indicated switch. This will also reset your advertising ID.
As always, if you have any helpful suggestions, comments or questions, please share them with us,
Richard
—