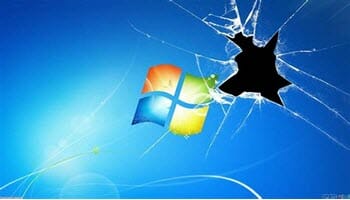 Windows 10 updates are bug-ridden these days. That has become the natural state of things and we have all settled into the "it is what it is" mentality accepting whatever may befall us. There was a time, some of you might remember, when this wasn't the case. We'd get a major release of the operating system then, a while later, we'd get a Service Pack, and sometimes a second Service Pack. We were all pretty comfortable installing these systems on our computers without the dread of the computer breakdowns we are experiencing today.
Once upon a time, Microsoft had a team of testers armed with all the tools they needed to burrow into the depths of the Windows 10 operating system in search of errors. Those poor folks' jobs were eliminated a few years back and ever since then we have what is called the Insider Program. The professional testing team was replaced by millions of common folk who basically beta test Windows for free. That might be great as a business model but it sucks for the people who depend on Windows for their day-to-day work and pleasure.
There is no need to go into all the individual bugs that have been introduced in the past couple of years and I can safely say that the situation is getting worse if you can believe that! It is clear to me that the Insider Program with all its rings within rings is not working. We now have patches to fix the patches that preceded them. Processes that have worked for several lustrums are now getting mangled in the process. Take Windows Defender for example.
The System File Checker (SFC) was broken by a patch a couple of months ago. So Microsoft fixed it and in doing so broke Windows Defender so that manual scans, full scans, and scheduled scans all failed. The workaround was to run custom scans on each folder that concerned you. This had to be one folder at a time. Each taking from tens of minutes to many hours. Can you imagine being an administrator over hundreds or even thousands of machines and being expected to do this?! Mind-boggling!
Microsoft in recent times has even managed to cripple the Start menu for goodness sake! That has been working just fine since day one. This is why today's Windows users often defer updates until the Insider Ring does its thing. Unfortunately for all of us that "thing" is after the fact rather than before this junk gets released to the public. Woe betides us.
This week's Quick Tips isn't going to be the usual affair. I won't be offering up any tips, as such, but instead thought I'd share a video from a previous Microsoft employee who explains (very well, I might add) the hows and whys of what went wrong. I hope you enjoy this video as much as I did and will hopefully learn something in the process. Here goes…
This all makes sense to me and can only hope that Microsoft listens. (One can always dream, can't one?) The Insider Ring, indeed…
As always, if you have any helpful suggestions, comments or questions, please share them with us,
Richard
—