There has been a lot written about the forced updates policy in Windows 10, and specifically automatic driver updates. Now, in what can only be described as a "you never stop learning" moment, it has come to light that recent Windows versions have always included an option to prevent unsolicited driver updates. Of course, with the ability to pick and choose updates in both Windows 7 and Windows 8/8.1, this hasn't previously been an issue. However, with automatic updates now mandatory in Windows 10, this option has now come to to fore – necessity is the mother of invention (or, in this case, exploration).
Here's how to prevent automatic driver updates in Windows 10:
Navigate to Control Panel>System and click Advanced System Settings (on the left):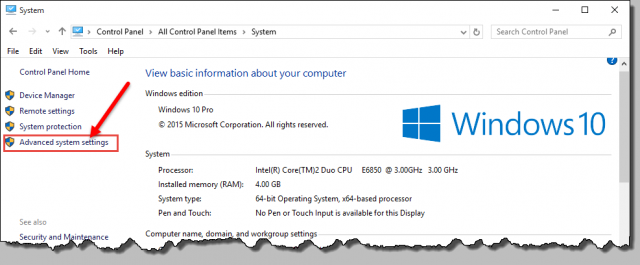 Open the "Hardware" tab and click the Device Installation Settings button: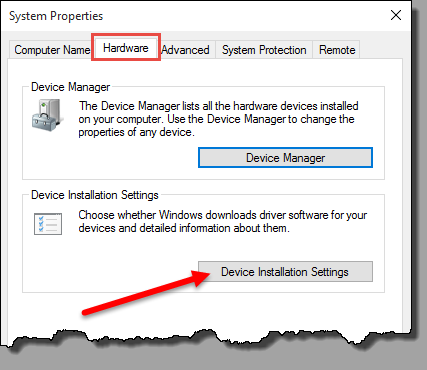 Change the setting to "No, let me choose what to do" and then enable the option to "Never install driver software from Windows Update". Don't forget to click the Save Changes button when you're done: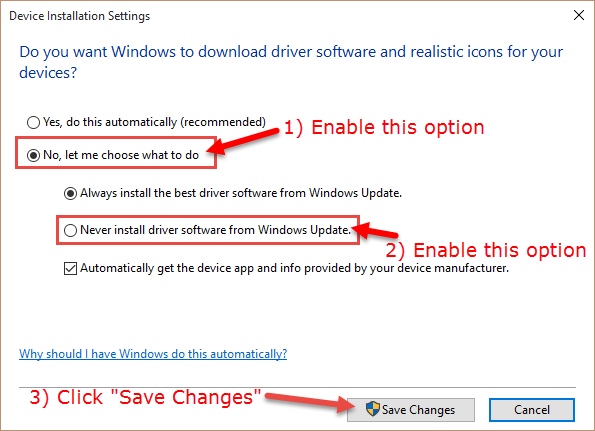 I've been one of many complaining about forced driver updates and openly admit that I was unaware of this setting. As I said earlier, life is a learning process. 🙂
Disclaimer: This information is primarily for the benefit of more advanced users. I suggest that, unless you are confident as to when updated drivers might be required, and how to access, download, and install them yourself, you leave these settings at default.