Webroot System Analyzer is a relatively new free and portable offering from the established US-based security company specifically designed to help with a problematic system. It's also a pretty unique tool, incorporating multiple elements to scan the system for issues and provide the user with clues as to possible cause and remediation:
Webroot System Analyzer looks inside a problem system and gives you a quick assessment plus a detailed report on all aspects of hardware, OS, and installed applications.
Webroot System Analyzer Download & Usage
As already mentioned, Webroot System Analyzer is free and portable. Download is an 820KB single executable which scans 100% clean through Virus Total. Simply double click the downloaded executable to run:
Click "Agree and Start" to begin the scan – ignore the side note "By clicking Agree and Install" – which is obviously a typo as it is portable and doesn't require installation. The scan takes just a couple of minutes to complete after which you'll be presented with a report summary and overall scoreline: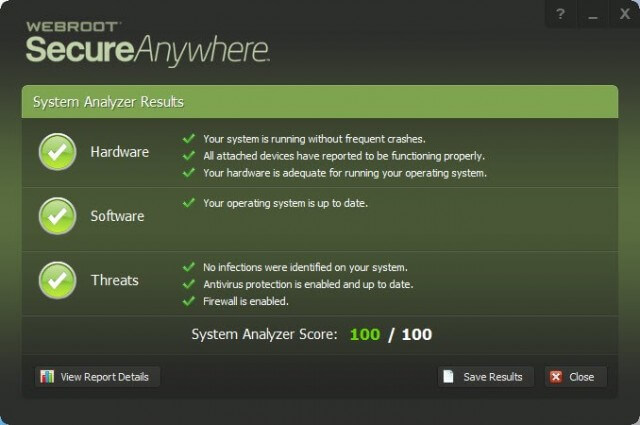 Clicking "View Report Details" opens up a slightly more detailed report: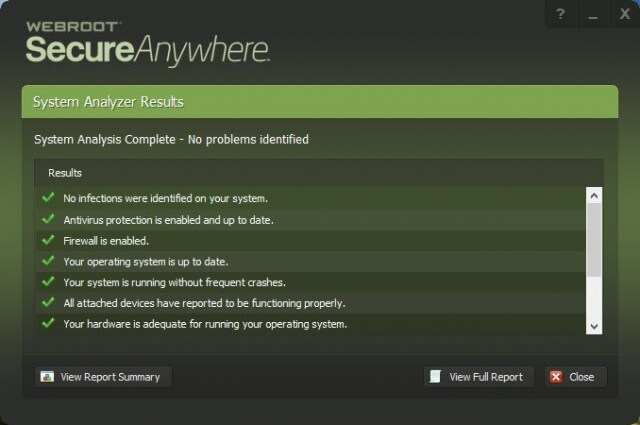 From there, clicking "View Full Report" opens a notepad document containing full details of all scan results: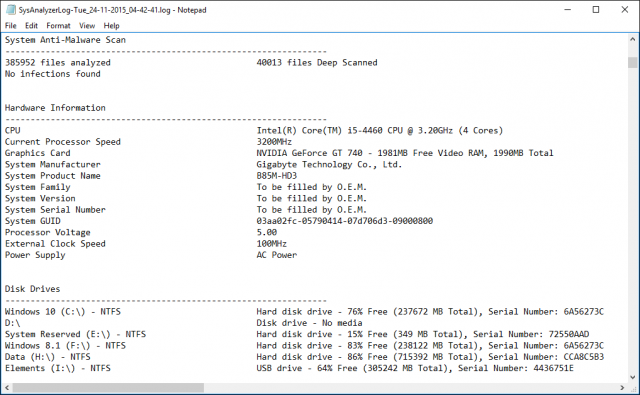 Hardware information is not as comprehensive as a dedicated system information tool but, then again, this software is geared more toward diagnosis than identification. The full report contains lots of useful information, including:
System Summary
System Security Status
Hardware Information
Windows Experience Rating
System Crash Details
Recoverable Space & Stored Cookies
Full list of Active Processes & Installed Software
Full list of Bootup Applications/Services
Bottom Line
Webroot System Analyzer also runs on servers and the information it provides is more geared toward ITs and advanced users. That said, reports can be saved and passed on to support techs so it could be a useful tool for anyone experiencing system issues.