Gone in a Flash!

From it's humble beginnings as an animation tool, Flash has come a long way. Flash made the internet come alive with movement, from whimsical banner ads to your favorite YouTube video. Flash was ubiquitous in the world of computers. In 2005, it became the most widely distributed media format, overtaking Java, QuickTime, and even Microsoft's Media Player. Flash was king. But Flash wasn't without its issues. It was a resource hog, and it was riddled with security vulnerabilities, constantly needing to be updated to patch the security exploits. Then, along came HTML5. There's a new king in town.
Adobe acquired Macromedia in 2005, paying billions for the company and all of its products, including Flash, Dreamweaver, and other popular products. But, now, even Adobe is ready to put Flash out to pasture, urging content creators to stop using Flash and use the newer standard, HTML5, instead.
Use of HTML5 has been growing, and Adobe is simply acknowledging the proverbial writing on the wall. They have already renamed the app to reposition it in the minds of content creators as tool for creating HTML5 content, which already represents a third of all content created with the app.
On top of that, Google has announced that some of its properties, AdWords and DoubleClick advertising services, will soon stop allowing ads built in Flash. Advertisers using those services will be forced to build their display adverts in HTML5. Google has also been slowly shifting in favor of HTML5 as its format of choice for YouTube content. Facebook's chief of security has also asked for an end to Flash content on the social media giant.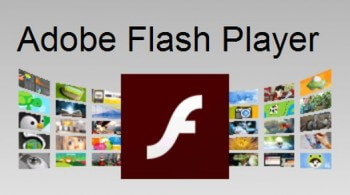 So, Flash is still with us, for now. It won't disappear overnight. And, it won't die completely. It will just be repurposed. But, once its ubiquity subsides, it will become less attractive to hackers as a tool for attacking computer systems around the world, because there simply won't be as many opportunities. And, perhaps, we will all become a little safer at our computers.
When even Adobe is encouraging people to stop creating content with Flash, you know it's time to clean out the Flash locker and order its gold watch. It deserves a gold watch for all the hard work it's done for content creators over the years, but no tears will fall when Flash is gone.
Consider it progress. When the content we consume in our Web browsers has all shifted to HTML5, we won't have to deal with constantly updating the plug-in every few weeks, or the security concerns Flash always exposed us to. Our computers will be able to breathe a little easier while playing our online content.
Now, if we could just find a similar replacement for Java!