Samsung Galaxy S8
The Samsung Galaxy S8 was launched in April this year and in June I became the lucky recipient of a shiny new one, as mentioned in an article last month. I had furtively planned to acquire a Galaxy S7 Edge, but in the end I'm glad I held out till serendipity came calling, as the S8 is a major redesign of the Galaxy range of handsets from Samsung.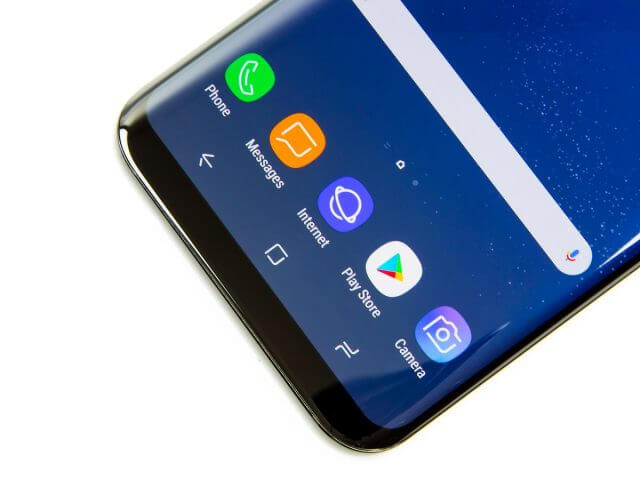 Out of the box the most striking feature is that the physical home button has disappeared, to be replaced with a soft button which allows for a larger screen and less bezel area. It's also noticeable how the phone is almost entirely given over to its 5.8″ Infinity screen, which is in 18.5:9 ratio, meaning tall and slim, and therefore easy to hold and to slip into one's pocket. Any wider and it would almost be a tablet.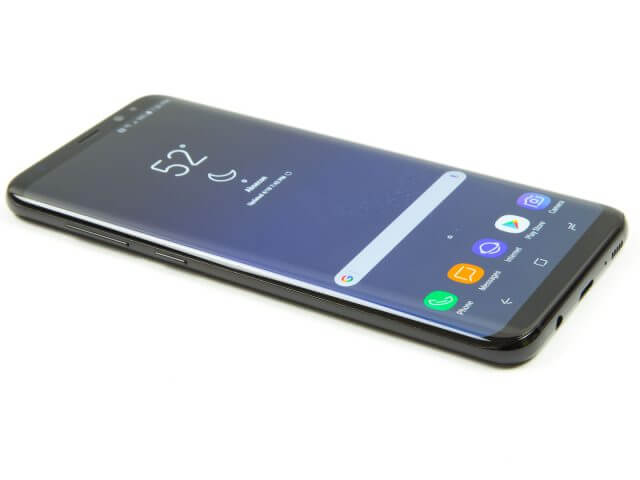 The stand-out features for me are:
Exynos 8895 10nm octacore processor
4Gb of memory
64Gb internal storage, expandable to 256Gb with external SD card
5.8″ WQHD 2960 x 1440 display
8MP and 12MP camera front and back respectively
Virtual Home button
Wireless charging
Facial recognition, fingerprint and iris scanner
Fantastic gaming capability
Processor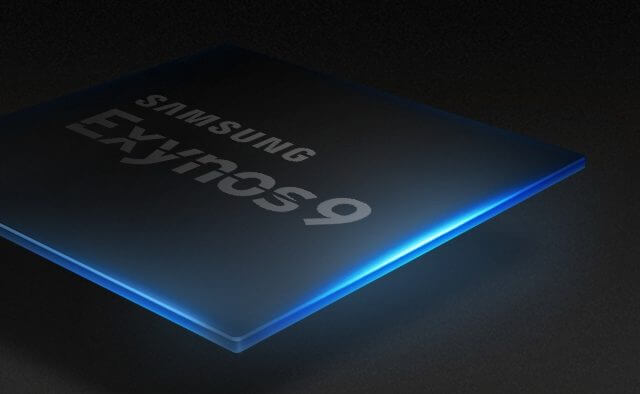 Thanks to the Exynos octa-core (4×2.3 GHz & 4×1.7 GHz) processor, out of the box the Galaxy S8 is very fast and with practically no lag whatsoever. Apps, images and videos all open up in milliseconds and the speed is everything one would expect from a top of the line phone from Samsung.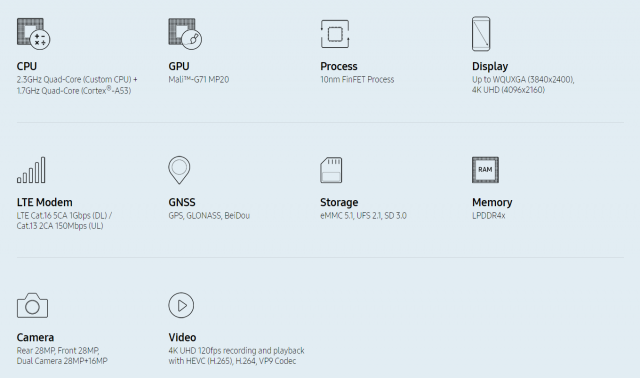 The S8 also sports a Mali-G71 MP20 GPU running at 850Mhz, bringing games to life faster even than some laptops.
Memory and Storage

Shipping with 4GB of system memory and 64GB of internal storage, the S8 is a powerhouse of flexibility, especially bearing in mind that the storage can be expanded to a whopping 256GB with an external SD card, which should be more than enough for anyone's needs. I added a 64GB SD card as I found a special offer of 3 for 2 at a computer store in England which included a GEAR D30 case, a portable battery for emergency charging and I got the SD card free of charge – a great deal! There is an argument that our data is being stored in the cloud anyway, so why bother, but heck, you can never have enough storage space – particularly on a phone with all that HD content. When funds allow I'll probably shift up to a 128 or 256GB SD card.
Display
The 5.8″ (6.2″ on the S8+) display on this phone is simply stunning and when set to WQHD (2960 x 1440) the screen images are so pin sharp that the above image is really no exaggeration. The home screen icons are crisp and beautifully vivid, not to mention web pages and games, which jump from the screen.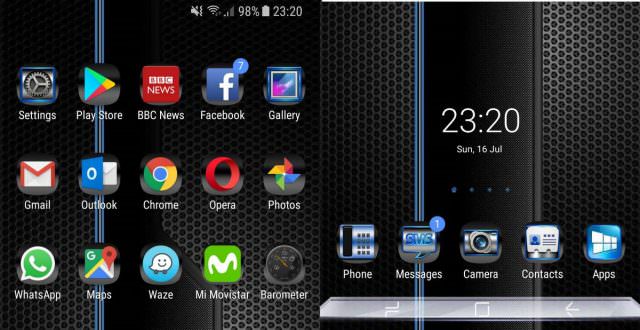 Camera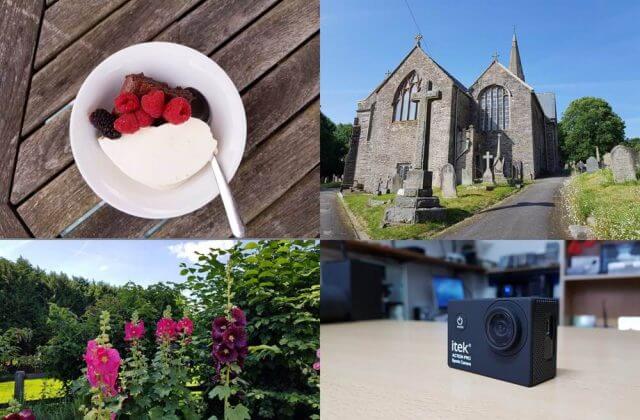 I'm not much into selfies, so most of the photos I take are with the main rear 12 megapixel camera with optical image stabilisation and the results speak for themselves, particularly at a high setting of 16:9 at 4032 x 2268. When I first started using the camera I was blown away by the quality and here's a small collage as an example. Due to the restraints on uploading full size images to most websites – which would bring the internet crashing down by the way – the result here is a bit grainy, but should serve to appreciate the truly awesome results that this camera is capable of. Oh, and it also does 4k video, unsurprisingly.
Virtual Home Button

As mentioned in the introduction, the first thing that struck me on unboxing the Galaxy S8 was the lack of a physical home button and now, almost two months later I can still see why Samsung went for a soft button– more screen area. I'm not entirely sure if this is the first phone to ditch the physical home button, but I have to say that I prefer it over a physical button as it's probably the last moving part that the engineers finally did away with. Mind you, I had already experienced capacitive touch during my tenure with the iPhone 6S, with their 3D Touch Assistive Touch, which I found clumsy, hit and miss, and frankly a pain in the neck to apply just the right amount of pressure to. With the Galaxy S8, the soft touch home button either wakes it up or brings up Google Assistant. Simple.
Wireless Charging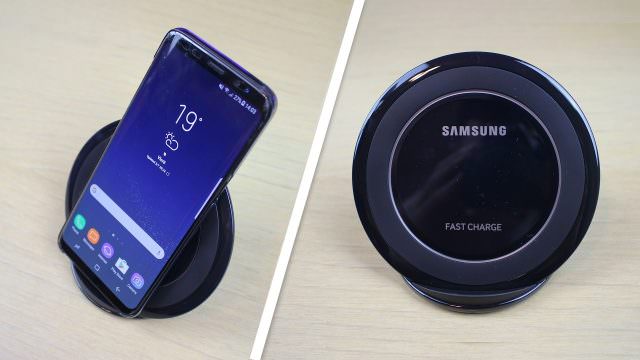 This is the stuff of science fiction, or at least it used to be and when I first read about the technology, I knew I had to have it one day. The very act of placing the phone on a wireless charging pad is actually quite satisfying, not least when you consider how often USB charging ports are the culprits in charging and/or data connection failures due to overuse or misuse of the ports. These days I hardly ever connect the USB-C cable, except for fast charging with the adapter or for connecting the phone to the PC.
Ever wondered how wireless charging is done? Here's a diagram which shows it and also an explanation from PowerbyProxi.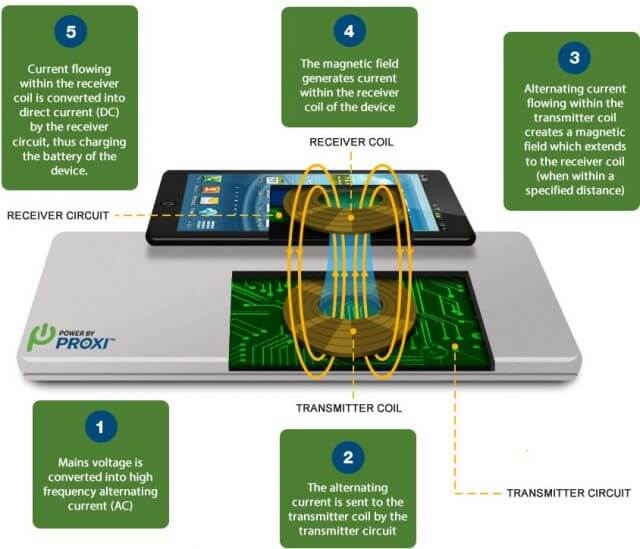 Galaxy S8 Security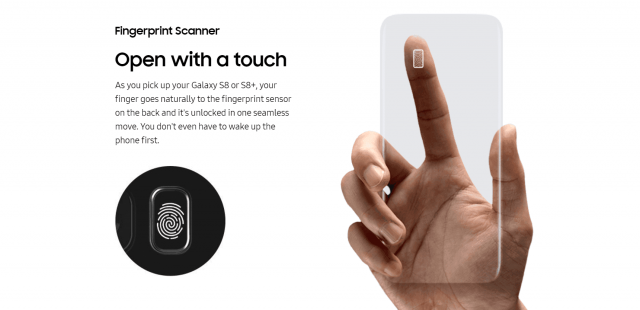 This is the first device I've owned that has offered so many unlock and security features and the first time I've unlocked a phone with my index finger. It's a feature of the Galaxy S8 which has drawn a great deal of criticism due to the placement of the fingerprint sensor, ie, right next to the rear camera lens.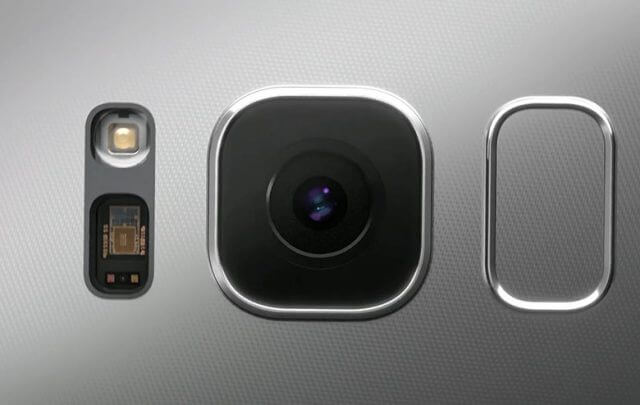 I have to say that, by using my right index finger with the phone facing me in single hand use, it hasn't presented me with any problems whatsoever. Which is odd since I don't have any sense of feel in this finger anyway due to a rugby injury, but I manage to glide over to the sensor quite naturally, particularly with the protective case in place, since it provides me with a handy concave recess which acts as a guide. The phone also has face recognition which is not as fast as fingerprint and I've yet to try the iris scanner, so generally stick to fingerprint and pattern for the security.
Gaming On A Galaxy S8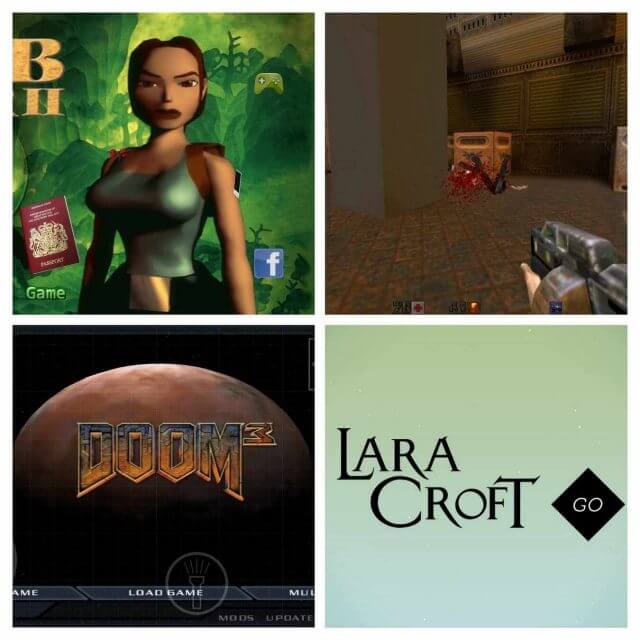 I'm a long-term PC gamer and the shift from a 27″ monitor to a 5.8″ hand-held screen with gesture control is quite daunting to say the least. It doesn't come naturally to me, but it's a challenge I'm happy to pick up, more for the sake of curiosity and shiny-thing syndrome. During my misguided fling with the iPhone 6S, I picked up Lara Croft Go, Deus Ex Go and Hitman Go in an Apple App Store sale and out of all the games I've ever played on a phone, Lara Croft Go is the easiest and most intuitive to control by far, at least for me anyway. I might also add that my recent flight to England was a thirteen hour and fifty minute ordeal of ennui and my sanity was only saved by guiding Lara through the mesmeric puzzles, which helped pass the time quite considerably. Tomb Raider II, Quake 2, DOOM 3 and all the Go series from Square Enix run like silk on steroids, not to mention racing games such as Asphalt 7 and 8. Here's a little montage of some of them in action.
Getting older games running on newer systems is kind of a pet project for me, so imagine my delight in discovering that there's an Android version of DosBox (DosBox Turbo) which helps you get DOS games running in both a DOS and Windows environment. Heck, I've even seen Windows 3.11 and 95 running on Android and you can be sure I'll be reporting back with my progress. Chips Challenge will probably be my first project, but quite how I'm going to control Chip himself is anyone's guess.
Customisation And Other Features

One of the main reasons I prefer Android over iOS is the freedom to customise at will without rooting (Jailbreaking for iPhones). I've already changed the theme numerous times, added wallpapers, widgets, rearranged icons to my liking and checked out the various launchers available. I've no doubt that in the coming weeks I'll be trying some of them out, including Nova Launcher, Arrow Launcher and others which are said to be amazing and completely change the look and feel of the device, whilst adding huge flexibility over the Samsung TouchWiz launcher.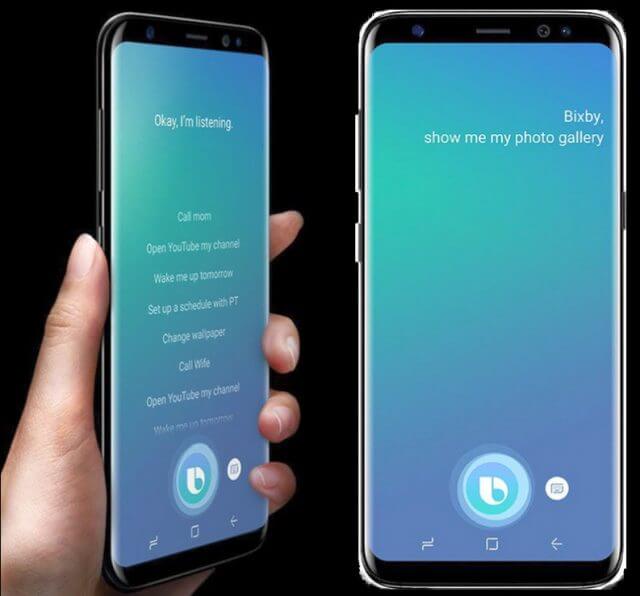 Another feature Bixby, which is in fact a physical button on the side of the phone, doesn't actually do very much at the moment and Google Assistant, which can be reached with a long press on the home button, actually works as intended. The addition of a physical button on the side of the Galaxy S8 is somewhat puzzling bearing in mind the minimalist design and it's easy to press it accidentally. However, there are Apps in Google Play which will allow you to remap the Bixby button, such as bxActions, which will also allow you to assign the button to other actions, such as opening the camera or firing up Google Assistant. I'm not a big fan of talking to devices, except maybe hands-free in the car whilst driving and I feel a bit of a tool saying, 'Hello Bixby…' or 'OK Google', quite frankly. Which reminds me, why are these assistants given such awful names as if they're some Edwardian butler, such as Bixby and Bing?
Conclusion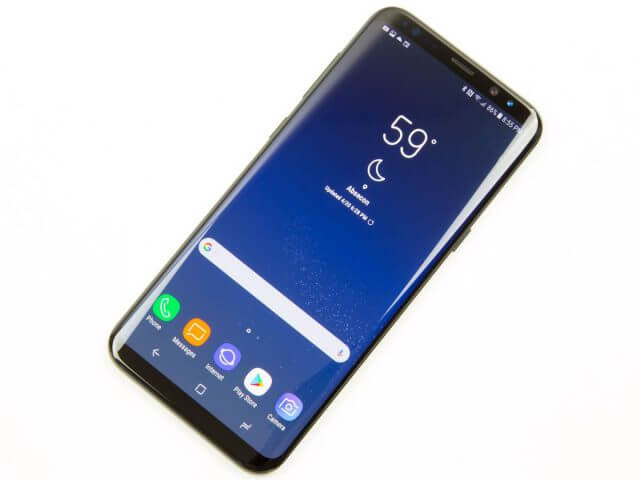 Without doubt the Samsung Galaxy S8 and its larger brother, the S8+ are beautifully designed, have managed to squeeze into that tiny gap between a phone and the so called 'phablet' and are a delight to use. I've no doubt that the S8 will be my phone of choice and will remain on my list of shiny things for quite some time to come, prompting me to write further articles on customisation and other discoveries in the near future.
—