"This isn't your average Top 5 programs list, but a list of each of the DCT writer's Top 5 most important programs. That's right, XX favorite programs for the price of 5 – because some of us couldn't limit ourselves to 5! Below you'll find the 5, or so, programs each author feels are their most important, or the programs they feel are important enough to install first on any new PC." ~ Dave
—
What I Use – Jason Shuffield
I was asked by DCT to share what software I thought was important when installing a new operating system. Love getting questions like this because I think it is important to share the knowledge of our DCT team. Every tech will have his or her own views on what is most important, but here is what I think is key.
When installing any new operating system there should be five key types of software that you should install.

Let's start with Virus Protection software. You should always have this installed on your computer and have it set to auto-scan your system plus auto-update. With many of my clients, they seem to forget to scan computers or update their software which can cause many problems in the future. The one that I favor most is the 2016 AVG virus protection. Great software.

Next, another software that you should have is an Anti-Malware scanner and, of course, the one that you should have is Malwarebytes Anti-Malware. Yes, this still is the number one pick in my book.
Third is CCleaner because this little tool can be helpful in keeping your system running smoothly. In combination with your virus protection and Malwarebytes, this software can keep the Dr. (Tech) away. I have been using this software for many years and never had an issue with it.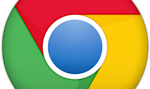 Now we need a good browser that you can depend on. I know that many of you will disagree, but overall, this browser is still number one to me. That is Google Chrome, and is still my favorite. I find that search is much easier to use than other browsers, plus it has some fun logo designs during the holidays.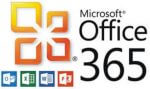 Last, but not least, on my list would be some sort of Office program. You didn't see that coming did you? I have found that many clients of mine do not think they would ever need this, but you would be surprised how much you need Word or Excel in many everyday activities. My number one software would be Microsoft 365. There are many free versions out there, but I feel you get what you pay for, and 'free' will only get you so much.
Now you know what key software I would use when setting up a new OS.
—
What I Use – Karen Homan
This post is great timing for me since I just got upgraded to a new PC at work a couple weeks ago. Of course, I had to give a list of what I wanted installed to our tech guys and then I added a few miscellaneous items. That list is larger than 5 items, but I'll narrow it down. (PS, I always use MS Office, especially Word, Excel, and Publisher and I'll give a shout out to Adobe Photoshop.)

Snagit – I use this screen capturing application religiously for my job. It's fast, neat, and makes my How-To's look professional. It is truly a Godsend.

Camtasia – This video editing program isn't very user friendly, but it beats everything else out there that I tried to use to make video tutorials. Editing your videos takes some practice, but the finished product really does look great.
LastPass – I finally took the plunge with using this online password manager and I have to admit, it makes life easier. After all, everything online needs a password and username these days and using my standalone password database wasn't cutting it. That said, using the cloud for anything still leaves a bad taste in my mouth.
Outlook – My organization doesn't even support MS Outlook but I refuse to use Google whatever for managing my calendar, ToDos, Notes and Contacts. I actually use Outlook AND Gmail for my mail (we just moved to Gmail at work), but it's the non-mail stuff that makes me GaGa for Outlook. Plus, with a third party app, I can sync all that stuff to my phone and that was imperative to me. Outlook is a supercharged life maintenance system for me and I use it every day. I also like that everything is in one place. (I do not and will not use Outlook.com, which is the online version. Talk to the HAND, CLOUD!)
Pocket – Pocket is my new find-it/save-for-later tool for web information. I used to use Evernote, but found that Pocket works faster, doesn't take a lot of fussing, and also has the most interesting recommended reads ever!
Bonus!
BONUS ADD – I always, and I mean always, add WordBiz to my computers. It's the best link to an online Scrabble app ever and that's often where you'll find me on a break or during lunch.
—
What I Use – Terry Hollett
Browser
Before I install anything else I like to get my browsers installed.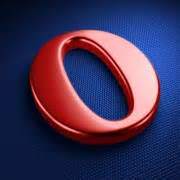 I used Mozilla Suite for a long time (now called SeaMonkey) before switching over to Opera. At the time, Opera was one of the most customizable browsers available without extensions. The modern versions, not so much. But it's still my first choice browser for now. I still use SeaMonkey as my eMail program.
Opera – http://www.opera.com/
SeaMonkey – http://www.seamonkey-project.org/
Security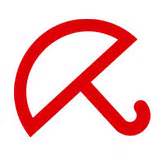 Avira
AVG was my number one choice of anti-virus programs but I always had update issues and when I first got Windows XP, it kept crashing on me. After trying out a few other programs I eventually stuck with Avira. I had a few issues with it over the years but it's always been light on the computer resources.
Avira – http://www.avira.com/en/avira-free-antivirus
WinPatrol
Another program that gets top priority with me is WinPatrol. It is similar to the User Account Control (UAC) in Windows. I started using it with Windows ME and have been using it ever since. It has saved me from an infection a few times when my anti-virus has remained silent.
WinPatrol – http://www.winpatrol.com/
Backup
I use the Windows built-in backup system (Windows 7) and I also use Macrium Reflect. I make a system image about once a month using both programs.
Macrium Reflect – http://www.macrium.com/reflectfree.aspx
Pictures

Two of my favorite programs for dealing with pictures are PhotoFiltre, for basic editing, and XnView, for a picture viewer.
PhotoFiltre – http://photofiltre.free.fr/download_en.htm
XnView – http://www.xnview.com/
Search
I miss the Windows XP search over the current Windows 7 one and I found a program that is very close to what search used to be. It's called Everything Search Engine.
Everything Search Engine – http://www.voidtools.com/
There are a lot more programs that I always put on my systems and I'll probably write up a more complete list for my next article.
—
What I Use – Sherri Meinke
So I have this brand new operating system installed, but things still need some tweaking for my satisfaction. I have to take on the task of getting all the bells and whistles software-wise that are needed to make things work seamlessly for me. What is an absolute must when it comes to software? There is no hemming and hawing here. I don't even have to think about it, as I am a girl that knows what I like and want.
Web Browser
The #1 Priority is none other than Google Chrome Web Browser. I am a Google Chrome fan and that generally does not come preloaded on a system, so this is a must have for me before anything else. I utilize Google Chrome to do all my internet searching, control apps, and extensions as well as get to my email. I have tried other browsers and they were clunky, slow and just didn't do it for me. I like being able to customize my browser with themes and there are many available. Incognito Mode is a feature that is pretty nifty and I use it often. Get your copy at: https://www.google.com/chrome/browser/desktop/
Password Manager
Being a self-employed IT Tech, I have to have certain tools at my disposal to be successful. I have used Last Pass Password Manager for years. It is utilized to manage the multitude of passwords I have to know in managing others websites as well as controlling my own sites. It sure beats writing everything down in a little spiral notebook and misplacing it. With LastPass, I can access my credentials from anywhere as well as set certain sites to auto login for me. I checked out other password managers and am content with what this one does for me. Get it here at https://lastpass.com/
Remote Desktop Connection Manager
TeamViewer is my tool of choice for providing remote access. It is not complicated to use, and it has allowed me to help family and friends when they run into a bind without having to hop into my vehicle and go on-site. It is easy to download and seamless to use. Both computers have to have an internet connection and the software installed to work. If you're a home user you can download and install the software for FREE. Check it out at: http://www.teamviewer.com/en/

Skype
I cannot say enough about Skype. When my son was in Afghanistan I was able to keep in touch with him via Skype and actually see him. It has also been a great tool to allow me to communicate with others and share in life events when I can't be there in person. I connect with other Skype users anywhere in the world and can talk to them for Free! Thru Skype I have been able to interact with other members of the DCT Team and it makes us feel more connected thru our Skype sessions rather than just using emails. To download go to https://www.skype.com/en/
—
A big "Thank You" goes out to our writers for taking the time to contribute to this post.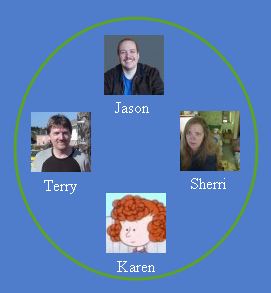 Part 2 of this article will be appearing in the near future. Stay tuned to find out what your favorite writers find indispensable when setting up their computer systems.
—