First off, I want to make it clear that Zemana AntiMalware is not free, there is no free version available, only a premium version which, of course, you have to pay for. You may have heard the name Zemana associated with the company's very good AntiLogger software, widely regarded as among the best, if not the best anti logging software available. Now, it seems, Zemana is attempting to infiltrate the anti-malware market with its new product Zemana AntiMalware.

Zemana AntiMalware – A Strange Concept?
Even though it costs $19.95us per year, Zemana AntiMalware does NOT include any real time protection at all and is a malware scanner/remover only, albeit, according to Zemana, a comprehensive one.
Zemana AntiMalware is a second opinion malware scanner designed to rescue your computer from malware that have infected your computer despite all the security measures you have taken.
I have no problem with the concept per se, after all, Malwarebytes has built a solid reputation off the back of its free scanner/remover, however, there is one huge difference, Malwarebytes' offering does not cost anything.
Is "AntiMalware" even a legitimate claim?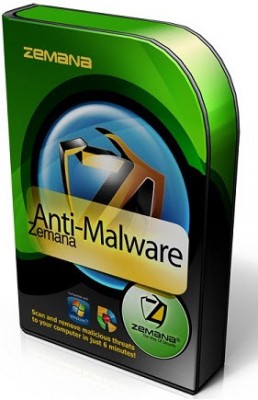 This is solely my own personal opinion but I believe most users would associate "anti" with protection and prevention, as in "antivirus", rather than cleaning up after the fact. Malwarebytes can get away with the "antimalware" claim because their main/premium version does actually provide real time protection. However, to me anyway, calling Zemana's offering "AntiMalware" is somewhat of a misnomer.
The entire concept of charging an annual subscription for something which is purely designed as a malware cleanup tool is also very strange to me. I mean, how many times can a PC get badly infected during a given 12 month period. If anyone is experiencing multiple instances of malware infections during that time span, then they are either doing something very wrong or their security arrangements are not up to scratch.
Included with the $19.95 annual subscription is Zemana's guarantee of remote technical assistance if the software fails to clean 100% of malware:
It rarely occurs, but if Zemana AntiMalware cannot remove a piece of malware, our engineers will connect to your PC and manually clean up the infection. Don't worry! We're here to keep you safe!
Based on the premise that malware infections should be occasional rather than frequent, this only begs the question; why not offer this as a one-off service rather than a software requiring ongoing annual subscriptions?
If I'm coming across as overly negative here, it's because I am totally befuddled as to exactly what benefits the user is getting for his or her Zemana AntiMalware subscription, besides the remote technical assistance that is. Without any real time protection, surely there is already an abundance of FREE products which will more or less achieve the same result.
Zemana AntiMalware also includes a feature to selectively scan any files through its cloud database for signs of malware: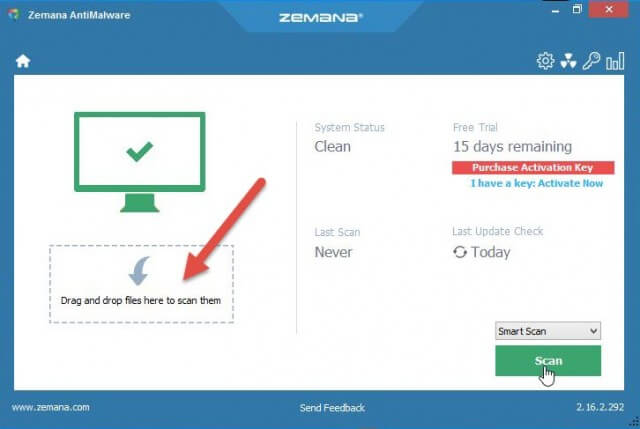 Again, this can be easily be achieved via the excellent Virus Total site which uploads and scans files through multiple antivirus engines for FREE. So, nothing extra there.
Zemana makes a number of claims regarding its new AntiMalware software's efficacy, and maybe it is superior. However, I can't for the life of me see how it warrants an ongoing $19.95 subscription just to have a software installed on the off-chance of a stubborn malware infection. Especially when products such as Malwarebytes Anti-Malware and others, as well as the bootable cleanup tools provided by most antivirus companies, will generally do the same thing for free.
I'm all for new, more advanced software, especially when it comes to the security genre, but honestly, I can't see the value in paying for this type of software. If I'm going to fork out for security software, I'd at least want some kind of active prevention involved – prevention is, after all, generally the preferred option over cure.