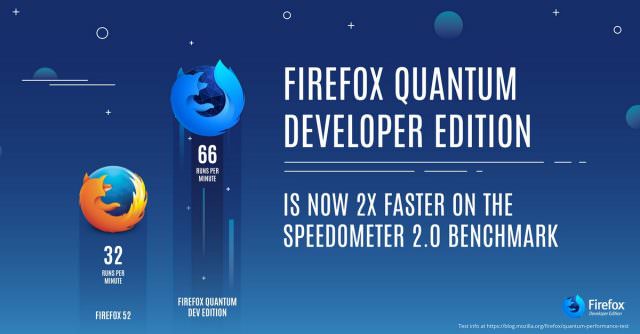 Firefox
Years ago I used Firefox as my everyday browser until Chrome came along, then a few months ago I switched to Opera having also courted Vivaldi for a few months. Last week I stumbled upon the new Firefox Quantum (Firefox 57) which is due to be launched on November 14th and I was gobsmacked at the speed of the new browser. It's being touted as twice as fast as Firefox 52 (when measured using Speedometer 2.0) and I can certainly vouch for the fact that it's noticeably quicker than the other browsers I just mentioned.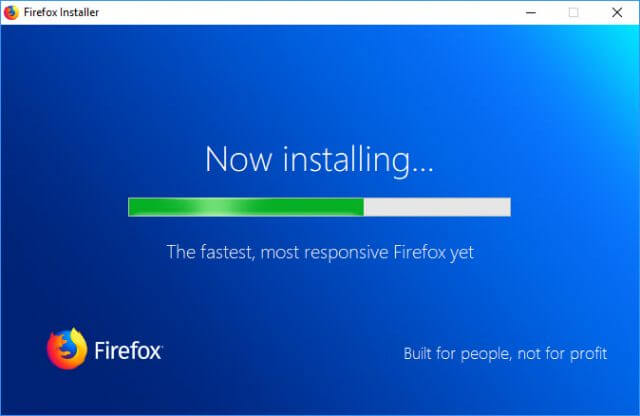 Speed Tests
The odd thing is that the benchmarks I ran on Firefox 56 using Speedometer 2.0 gave me a reverse result of 57.6 points for the current version of Firefox and 32.2 for the new Firefox 57 (Quantum), with both PCs using the same Internet connection and having similar specifications.
I then ran further benchmarks using Basemark Web 3.0 and Speed Battle, resulting in similar results as shown in the diagrams below.
Basemark
Speed-Battle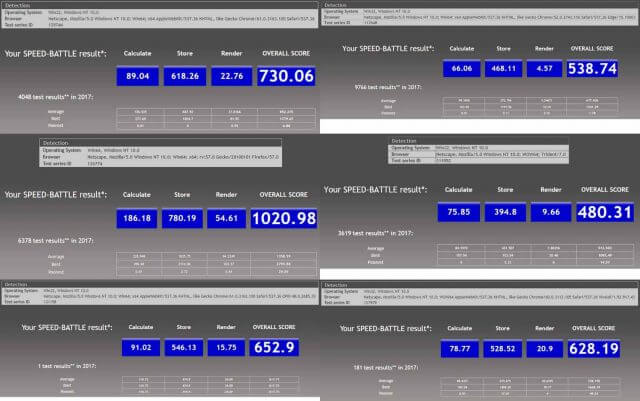 In the Speed-Battle benchmark, the new Firefox 57 (Quantum) was the clear winner which left me scratching my head as to the veracity of benchmarks in the first place. Most of my benchmarking has been for testing hardware pre and post-overclocking, which is the only true measure one can really use when modifying clock speeds or trying other hardware or software.
So, What's the New Firefox Quantum Like?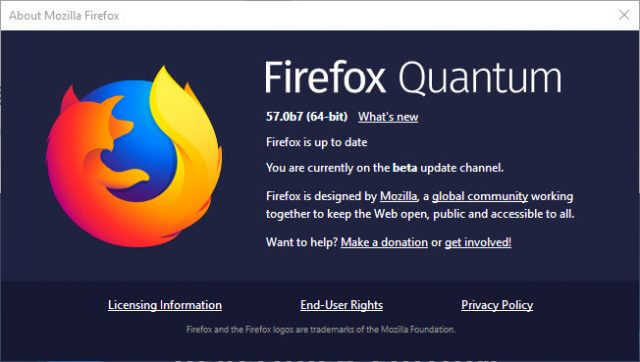 That all depends what you measure it against and my first impression was one of a noticeable speed boost (when compared to say Opera and Chrome) when loading pages. In fact, the speed difference is so marked that I was prompted to write about my experience here at DCT, which is not something I'm accustomed to doing since I consider browsers to be rather dull when compared to gaming and gadgets and most of us generally stick with the one we are most comfortable with, for the long haul anyway.
Having become accustomed to Opera's superb speed-dial page which shows your frequently and practically unlimited most visited sites displayed in large colourful thumbnails, which can be manually arranged using drag and drop, I was a little disappointed to find that Firefox Quantum only displays twelve much smaller thumbnails which cannot be rearranged at all. You can however increase the default amount of thumbnails by entering about:config in the address bar and scroll down to browser.newtabpage.activity-stream.topSitesCount and change the figure from twelve to any multiple of six. I'm sure there are other tweaks that can be made, especially since the Top Sites tab is mostly white space serving no purpose whatsoever, much like Google Chrome which has zero top sites customisation at all.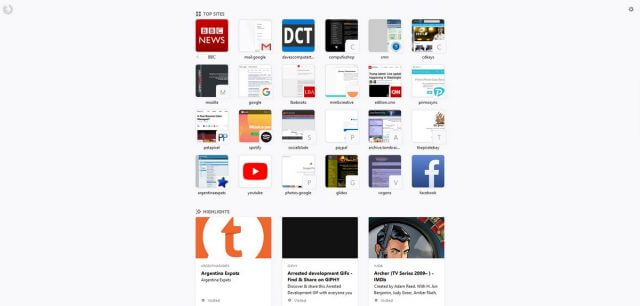 Perhaps I've just gotten so used to Opera's handy features that the speed of the new Firefox Quantum may become less important.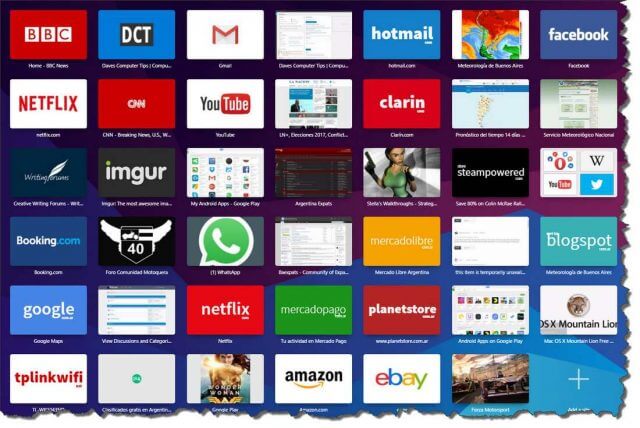 For example, when you highlight text in Opera, to either copy or search, a handy little balloon pops up above your selection thus:

Do the same in other browsers and you'll have to right-click and select the action you want to take. A tiny detail I know, but when you write a lot, copy and paste stuff, look for synonyms and Lord knows what else, these details become very much larger and hard to live without.
The new Firefox has been designed with a new  engine (Rust), comes with Pocket so that you can save content for viewing across devices when you wish and a new Photon UI which has a much more modern look than previous Firefox versions. All the add-ons, extensions and plug-ins that I currently use in Opera, Vivaldi or Chrome work perfectly well in Quantum too.
I'm writing this article in Firefox Quantum right now in fact, whilst browsing other pages and it is very fast indeed. I'll certainly be using it as my second browser, as moving away from the features I've gotten used to in Opera would be a wrench at the moment, but I would urge readers to take the beta for a spin before it becomes official on November 14th.
Download Firefox Quantum Beta and/or Developer Edition here
—