For many years now, the big three – Avast, Avira, and AVG – have dominated the free antivirus market. During that time, AVG has gone from 'leader of the pack' to 'also ran' and is now on the comeback trail, Avast has led the way in innovation and new features, steadily working its way to the top, while Avira has remained pretty much the same throughout.
Avira's popularity has always been largely based on superior detection rates, albeit by a somewhat slender margin. However, that popularity has waned over the past couple of years and I guess Avira must have been feeling the pinch because the security company has finally decided to bring its free antivirus solution into the 21st century by adding cloud scanning technology.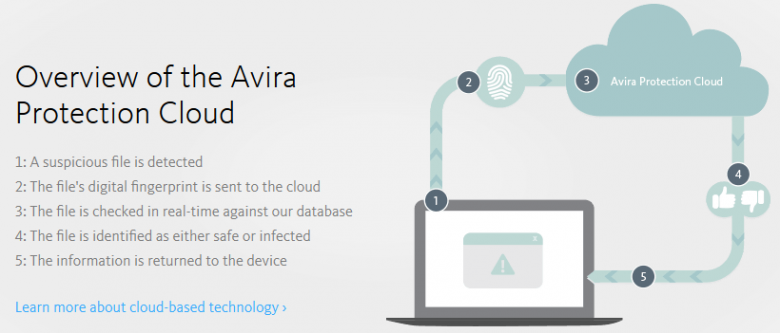 I've been a satisfied Avast free user for many years but have always wanted to give Avira a run. With just 35 days left on my current Avast registration, I thought now might be as good a time as any. So, out with the old and in with the new.
Avira Free Antivirus: Now with Cloud Technology
Initial download is a mere 3.9MB executable which is obviously a pre-installer – not sure why that would be necessary. A further 132MB will then be downloaded during the installation process:
In order to get the most out of Avira,  the first thing the user should do once the installation has completed is create an account: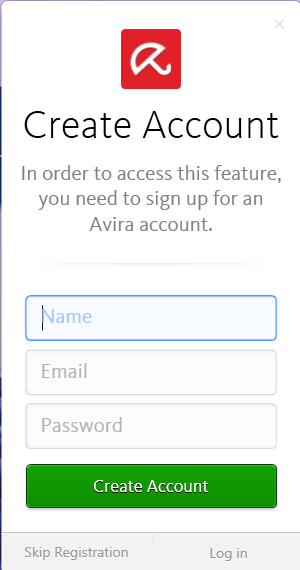 Among other things, this will provide access to Avira's Secure Backup service which includes 5GB of free online storage: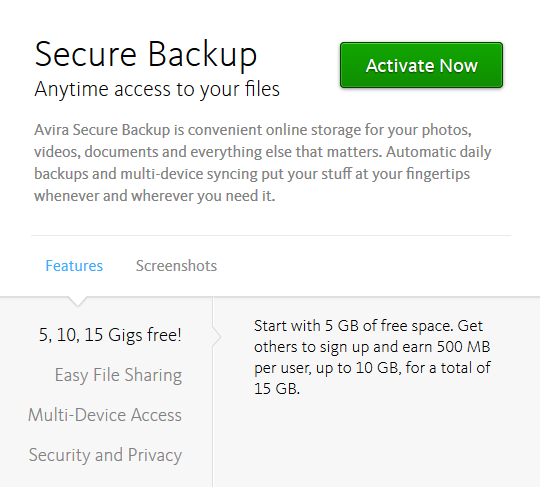 Avira's main interface and settings are accessed via the program's system tray icon. Unusually, displaying this menu requires a left click rather than the normal right click. It took me a little while to work out how to actually access Avira's main interface. As it turns out, simply clicking the 'Antivirus' button in the left click menu does the trick… I can be a tad slow at times: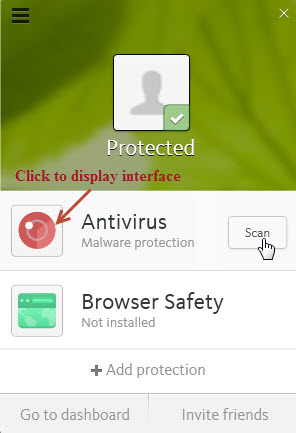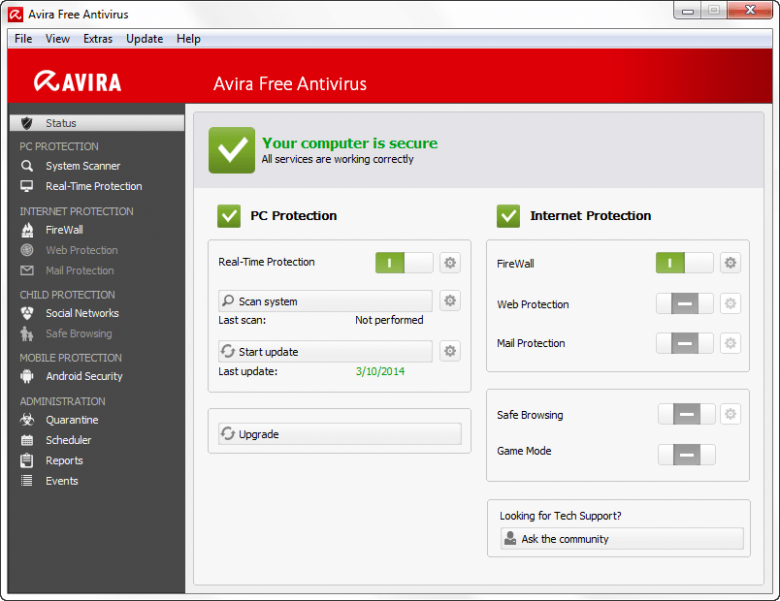 Scan options are very versatile, from scanning all drives to selecting a specific connected drive (a 'Scan with Avira' option is also added into the global right click context menu).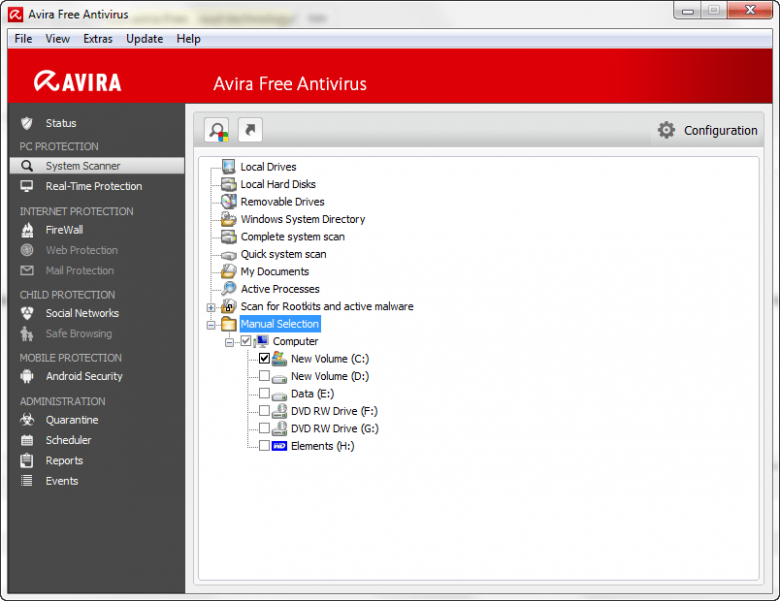 Avira is also relatively light on system resources. In the following screenshot you can see that Avira is actually using less memory than Snagit… pretty good for active security software: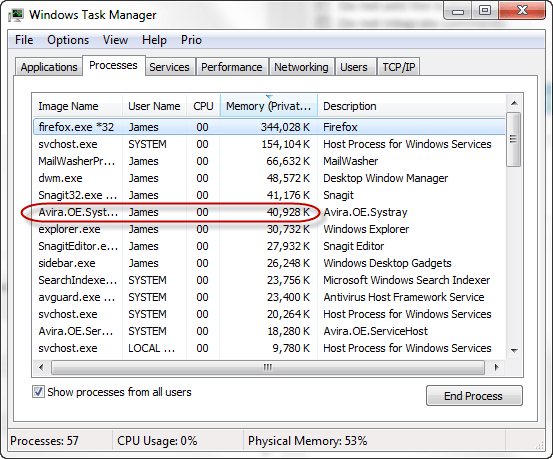 More good news – No more Ask Toolbar!
Avira dropped the awful Ask-based toolbar some time back and is now offering a new Browser Safety tool built by its own developers:
We are proud to announce that Avira Browser Safety V1.3 Beta (ABS) is now available. Available initially for Google Chrome & Firefox, and later for other browsers, ABS will eliminate the traditional toolbar, while providing a safe and aesthetically pleasing user experience. Unlike the previous "Searchfree Toolbar" developed and built by our partner Ask, ABS is built from scratch by the Avira Browser Safety development team. Working with our Avira URL Cloud team, and integrating market leading privacy technology from our partner Abine for "Do Not Track Me" capability, ABS is leading the way toward a future without toolbars.
Avira Browser Safety is still in Beta stage and is supposed to be available for both Chrome and Firefox. However, clicking on the install button automatically opened my Google browser but would not open in Firefox. A subsequent search for the Firefox add-on revealed zero results.
Even More Good News – No more nag screen!
Avira Free users have been complaining about the upgrade nag screen for years. Well, Avira finally listened and decided to drop the annoying nag screen several months ago.
Slightly on the negative side; Avira still hasn't integrated its email scanner into the free version, that feature remains available in the Pro version only. I really don't see this as a huge problem though, if the the user attempts to open an infected attachment, Avira will still step in and do its thing. Anyway, surely everyone knows by now not to open email attachments or click on embedded links from unknown or unverified senders… don't they?
Still, this feature would be a welcome addition to the free version.
Avira has always excelled in the detection rates department and now that the free version includes the additional benefits derived from cloud technology, maybe it's time for Avira to reassert itself in the free antivirus market place.
What do you think?