I am seeing more seniors getting computers and moving from flip phones to smartphones. They realize they need to embrace the new technology or they will fall way behind. And many new computer users feel as if they need to have some special skill to use their computer.
There is no need for them to know how to program a computer and no need to know all the ins and outs of Microsoft Windows 10 to successfully get things accomplished. All they need is to learn how to access the applications they want to use and then how to make them work for their needs.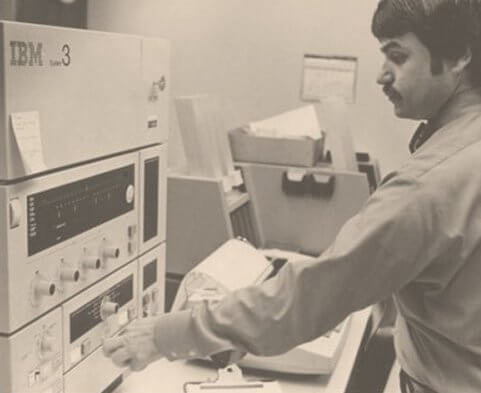 They may have worked years ago all day long on a computer but that computer was probably just a terminal attached to a big mainframe computer which sat in a large computer room somewhere in their company. They used it for a specific job like data entry, order processing, accounting, or something else. Other than using a keyboard that did not look at all like a current-day keyboard and looking at a green or amber screen of data, that computer experience did not prepare them for a new personal computer with Microsoft Windows 10.
However, like that work computer they used with certain programs, their new computer is similar and just uses different programs. For most people, learning how to turn it on and access a browser is all they need. With that knowledge, they can search the Internet, check their email, do their banking, check their investments, purchase airline tickets, pay their bills, print to a printer, check on the kids with Facebook, watch live feeds from church, watch TV shows and movies, and the list goes on and on.
The truth is, new users today do not need to learn much to use a computer. It will work when they take it out of the box. However, they may need some help getting it set up for their use, including removing some of the unnecessary shortcuts on the desktop. My suggestion is, "If you are not going to use it, remove it."
Using it is as simple as turning it on and clicking Start or an icon on the desktop to access an application such as a browser. Then they will need instruction to work with the applications they desire to use.
So, the first step is to purchase a computer. Then learn how to use the software that comes with it. They will need instructions on using applications on the Web like Facebook, email, YouTube, and others. If it is a laptop or a desktop computer,  it might have the Microsoft Windows 10 Operating System (OS) already installed. It will also have virus protection built-in.
The OS gives access to a browser that is used to access the Internet and access to any programs or applications installed on the computer.
It is ready to use as soon as they take it out of the box but it may appear more complicated than it really is. I suggest they have someone help them set it up. They can help customize the desktop and help them to set up email and Facebook accounts. And also get them started on using a browser to search for things on the Internet.
There is an old saying, "Keep It Short and Simple" (KISS). They do not need to know all the ins and outs of Microsoft Windows 10 to use a new computer. They need to learn the basics of what they need to be able to do. As they gain more experience using it, they will find themselves delving into new areas and gaining more knowledge.
Pass this article on to others who need to move to their first Windows 10 computer. Help them to embrace the new technology as they put it to use for themselves.
Dick
—