Mars One Announces Round 2 Astronaut Cut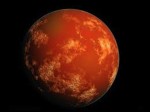 Mars One mission is to establish a permanent human settlement on Mars.  Starting in 2024, crews of four will depart every two years.
To that end, Mars One announced the selection of 1,058 candidates from the pool of over 200,000 applicants. These candidates will participate in simulations over the next two years and will be required to get a medical statement of good health from their physician.
Round 3 will be the the regional selection round.  Mars One anticipates that the selections could be aired via TV and internet.  The selection process for this round resembles the Reality TV  genre with 20 to 40 candidates per region participating in challenges that test their suitability for the mission.  For each region, the audience will select one candidate with Mars One choosing additional candidates.  These candidates will continue on to Round 4.
Mars One is working with Lockheed Martin and Surrey Satellite Technology to develop an unmanned mission planned for 2018.
BlackBerry Ends Relationship with Alicia Keys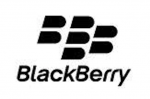 Last January, BlackBerry announced Alicia Keys as their 'creative director.'   As of the end of the month, they are terminating that relationship.  No specific reason was given but Alicia Keys made few appearances in that role last year.  Shortly after her appointment last year, she got into a bit of trouble after tweeting from her iPhone instead of a BlackBerry.  Ms. Keys said that her account had been hacked.
Hacked Snapchat Accounts Published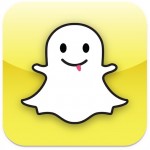 On New Year's Day, a group managing a site called SnapchatDB.info released the usernames and related phone numbers of the 4.6 million users that had their Snapchat account hacked.   The last two digits of the phone numbers were grayed out.
The group said that this was an effort on their part to encourage social media companies, such as Snapchat, to focus on security issues.
You can find out if your account was hacked here.
 Winamp sold – now set to survive?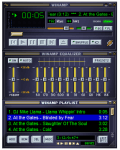 Last week we reported that the popular audio player Winamp, which was originally destined for extinction, may be saved per medium of a takeover. Winamp fans will be pleased to learn that the rumored acquisition has indeed come to fruition… and no, it is not Microsoft. Winamp and associated streaming media service Shoutcast have been sold to Radionomy, a Belgium based aggregator of online radio stations.
It may not all be good news however as Radionomy is heavily involved in commercial enterprise, providing steaming audio solutions for stores and other corporate venues. Only time will tell if both the original software and associated Shoutcast service remain freely available for everyone.
 Valve Reports Dramatic Increase in Windows 8/8.1 Steam Users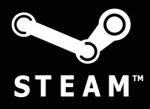 Valve has reported a dramatic increase in the numbers of subscribers using Windows 8/8.1 to access its Steam gaming platform. With over 65 million Steam accounts involved, it is not a trifling statistic.
The numbers from December 2013 show that 20.06% of all users who volunteered to send their hardware information have either Windows 8 or 8.1 installed. More specifically, the survey shows that Windows 8 is installed on 11.22% of PCs that connect to Steam, and Windows 8.1 on 8.84%  (32-bit and 64-bit combined). These latest stats mean that just over one in five PC users who sign up with Steam do so in Windows 8 or 8.1.
Possibly the most notable statistic to come out of Valve's survey is that the numbers of all other Windows operating systems accessing the Steam platform have actually declined, with Windows 8 and 8.1 the only ones showing an increase.
<source>
Check these related articles out!