Two Million Stolen Accounts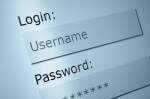 Trustwave security researchers announced that they have discovered a criminally controlled web server that contains nearly two million stolen account usernames and password.
Many popular sites, such Facebook, Twitter, LinkedIn, Google and Yahoo, were affected.
Trustwave reported the following number of accounts comprised:
Facebook – 318,000  accounts
Gmail, Google+ and YouTube – 70,000 accounts
Yahoo – 60,000 accounts
Twitter – 22,000 accounts
Odnoklassniki – 9,000 accounts.  Odnoklassniki is a Russian social network.
ADP – 8,000 accounts
LinkedIn – 8,000 accounts
ADP, Facebook, LinkedIn, Twitter and Yahoo have reportedly notified and reset passwords for compromised users.
Users most likely victimized when they clicked on a malicious link or attachment, or unknowingly visited a malicious website.
To keep from being a victim,  don't click on suspicious links or documents.  If you're not sure that a link or a document is authentic, don't touch it.  Keep your computer's operating system and web browser patched and up-to-date.   Use a complex password and use a different password for each site.
Amazon Want to Go Drone
Amazon CEO Jeff Bezos announced on the CBS TV news show 60 Minutes that his company is testing the use of unmanned drones to deliver packages.
The service, known as Prime Air, would deliver packages that weigh no more than 5 lbs. to an address within 10 miles of one of its fulfillment centers.   The expectation is that the goods would be delivered within 30 minutes of submitting an order.
The idea would be to deliver packages as quickly as possible using the small, unmanned aircraft, through a service the company is calling Prime Air, the CEO said.   Mr. Bezos said that this could become a reality within four years.   While drones are not approved for commercial use, the Federal Aviation Administration (FAA) is expected to have commercial use guidelines in place by 2015.
Sounds kind of crazy to me.  But this is the same guy who revolutionized online shopping at Amazon and popularized e-readers with the Kindle.  So, who knows?
Comet ISON – Did It Survive or Not???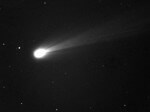 As reported earlier, Comet ISON made its closest approach to the sun on November 28th. There was much speculation as to whether or not Comet ISON would survive its trip around the sun. After orbiting the sun, there is still no clear answer as to whether Comet ISON survived the trip.
NASA itself cannot say for certainty. At first, it looked like it didn't survive at all with NASA reporting as such on November 28th . Then, on November 29th, it looked like at least a portion on Comet ISON survived . It is not clear whether it is just some debris or part of the core of the comet. On December 4th, NASA announced that it is initiating a search for any remnants of the comet to determine whether it survived or not. Stay tuned…
Apple Goes Topsy
Hot on the heels of its purchase of PrimeSense, Apple purchased Topsy for $200 million.  Topsy specializes in social analytics, namely the analysis of Twitter data.   This move is seen as an effort by Apple for more social media integration as well as having the ability to use social media analytics both as a corporation as well as providing the data to its user community.