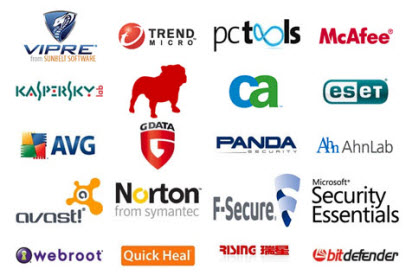 The following is obviously aimed at less experienced users, but I would urge experienced users to also read – if only the final message at the conclusion.
I've lost count of the number of client's machines I've worked on where the resident antivirus is either not working or definitions are seriously out of date. The scenario is simple yet surprisingly common; the client buys a new computer which includes a trial version of a well known antivirus product, the trial expired some time ago but the client hasn't realized and the machine has remained unprotected ever since.
Worst case scenario is that the expired trial version is no longer working at all, best case scenario is that the antivirus is still working but definitions haven't been updated since the expiration date. Either way, these machines are obviously more susceptible to malware attacks than those which are protected by active, up-to-date antivirus software.
Now, the latest Microsoft Security Intelligence Report has extracted a number of relevant statistics to help illustrate this point. By utilizing data from its Malicious Software Removal Tool (MSRT), which runs on every PC during regular Patch Tuesday, Microsoft researchers are able to determine if antivirus protection is installed or not, whether that antivirus (if any) has expired or not, and whether antivirus signatures are up to date or not.
Microsoft Security Intelligence Report Findings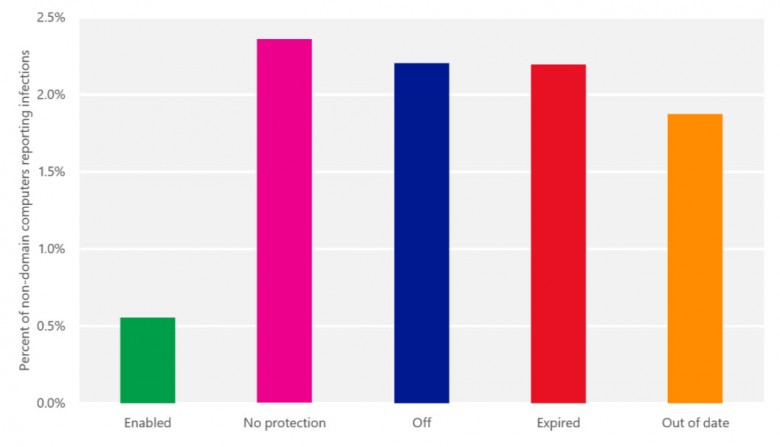 The findings can be summarized as follows:
MSRT identified malware on 0.6% of computers running active, up-to-date antivirus
The percentage of infected computers with no antivirus at all was 4 times greater – 2.4%
The percentage of infected computers where antivirus was either disabled or its protection expired was also substantially greater, at 2.2%
The percentage of infected machines with active antivirus protection but out-of-date definitions was 1.9%
The most startling statistic revealed by the study is that, of the systems analyzed, a substantial 9.3% were running expired antivirus software.
*Read Tim Rains report in full here: Your Antivirus protection has expired. So what?
These figures clearly indicate that antivirus software remains a useful defense against malware threats, but only if properly maintained. I urge all novice/inexperienced users to double check and make sure your antivirus is up-to-date and actively protecting your system – especially if you've purchased a new machine in the past 12 months or so which came with antivirus pre-installed.
I also urge experienced users to pass this message along to those friends and family members who may be less computer savvy. It's such a simple thing we all tend to take for granted, but, as Microsoft's report indicates, it is far from a a rare occurrence.