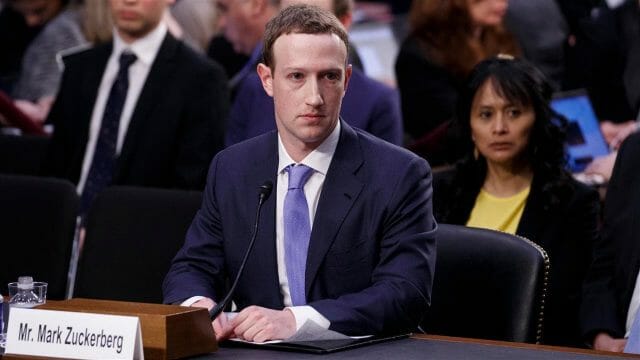 It's entirely possible that Facebook's CEO, Mark Zuckerberg has taken a leaf from Napoleon's crib sheet in the oft quoted, "Never interrupt your enemy when he is making a mistake." It seemed like that to me anyway as members of congress quite willingly exposed their tech ignorance as Zuckerberg appeared to look on in bemused fascination, as would a school teacher trying not to patronise a wayward pupil. On the other hand, he may well have been musing, "Who are these idiots?"
I wasn't at all surprised at the level of ignorance shown by many at the congressional gathering. After all, that's what assistants are for, isn't it? To handle the daily cascade of social media? Up to a point I suppose, but if you're going to question the boss of the most notable social networking company in the world, you'd better read up a little on it first. Or maybe even use the service once in a while.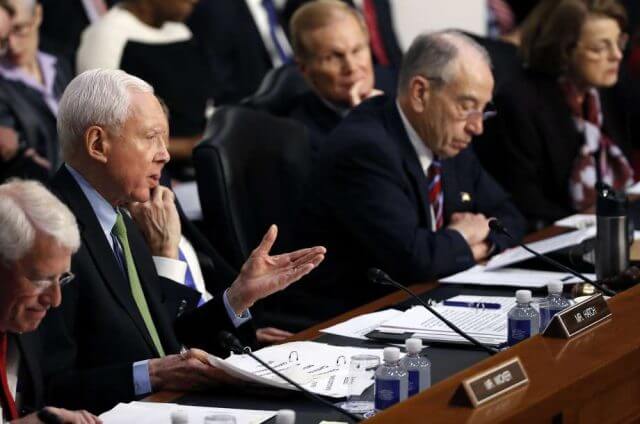 Sen Orrin Hatch (R-UT): "So, how do you sustain a business model in which users don't pay for your service?"
Zuckerberg: "Senator, we run ads."
Look, I know the honorable senator is 84 years old, but he is a lawyer by trade and a basic understanding of how advertising drives certain businesses is pretty fundamental. Mind you, credit to Zuckerberg for for not smirking too much, especially since he probably realised that he'd fallen into a game of softball and was probably going to get away with it. But wait! Why the booster cushion on his seat?
There are many theories in circulation, but my own is that he could perhaps slide it down his pants should Congress decide to give him a damn good thrashing. Which they didn't of course, because of the lack of understanding from many members of the esteemed company on the subject matter in hand.
Here's another one…
Sen Brian Schatz (D): "If I'm emailing within WhatsApp… does that inform your advertisers?"
Zuckerberg: "Whatsapp data is encrypted…" A sound reply and resisting the temptation to point out that Whatsapp is not even an email program.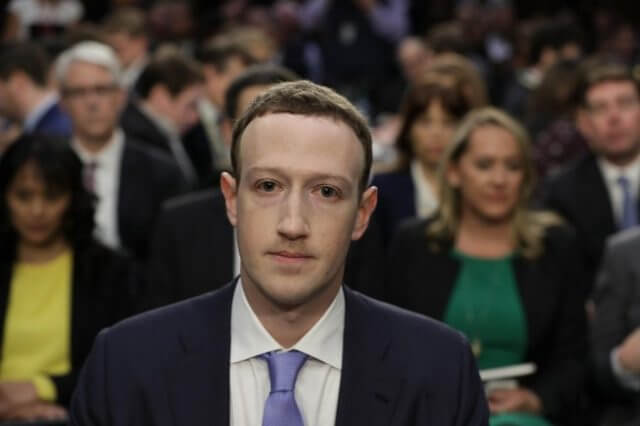 To be fair to Mr Zuckerberg, he was on his best behaviour, trying not to look bored stiff as much as any Android can, but the questions kept on coming.
Billy Long (R-MO): "What's Facemash and is it still running?" — as if this has got anything to do with anything, when no one has even heard of Facemash. This was a reference of course to an early App that Zuck had allegedly developed in his dorm and depicted in the film Social Network.
Sen Deb Fischer, (R) Nebraska asked about how much data was stored and where, as if all this stuff was loaded into filing boxes at some giant warehouse in Menlo park, California.
Still, on day two of the hearings Facebook stock leapt 4.5% which would have meant some extra pocket money for the boy in blue and all in all he got off pretty lightly. Having watched numerous videos of these encounters, I was left with the impression that Mark Zuckerberg probably felt he was visiting an old folks' home trying to explain to them how to tune their out-of-date TV, or how to use the remote control for the VCR. What's your take on the Zuckerberg/Congress encounter?
—