Skype Translator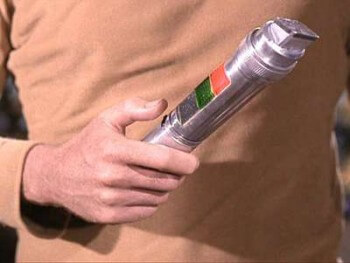 Captain Kirk and the Star Ship had the "Universal Translator" we have "Skype Translator".  That's right, Microsoft is offering the beta version of Skype Translator for trial use. It was introduced in May with only English/Spanish translation but now already has six spoken languages, English, Spanish, Italian, Mandarin, German and French with an additional 50 languages for text.
I personally think this is an incredible leap in technology. The potential uses are mind boggling. This goes far beyond having an individual talk into your phone, you reading the text and then you talking into the phone. I think the power is in talking "eye to eye" .
Program Layout
Videos
I just watched a young (Spanish speaking) girl from Mexico City classroom talk to a (English speaking) girl in a classroom in the USA on YouTube. The look of delight on their faces says it all. That is what breaking the language barrier can do. Note, this was recorded 7 months ago and it appears that each month the program improves:
In this next video clip, I watched a photographer struggle to communicate with his Chinese friend while he worked there for two years. Using Skype they could actually speak to one another in depth for the first time. After watching that story, it dawned on me that the potential is there for Skype being a tool that would be able to teach Deaf people how to talk. It would make a perfect positive reinforcement tool seeing their spoken word being transcribed correctly on the screen:
One of the unique features of the Skype Translator is that you get to see and hear the individual you are talking with as well as having the translated spoken word transcribed on the screen.
In this third video, a deaf Microsoft Engineer gets to listen to his wife through the interpreter:
Earlier I used the term mind boggling, well to me it really is. Besides being able to talk and listen to individuals from the six spoken languages, you can communicate between 50 additional languages.
I see teachers from one nation, teaching the students in a classroom from another nation. I see doctors and nurses, talking to and administering advice to patients around the world.
Most people looking into this would probably want to use it to talk with friends and family from their hometowns across the globe. However, the ability of scientists, theologians, and teachers being able to collaborate, in an impromptu exchange rather than a preset meeting involving an interpreter.
Summary
True, we are not talking perfection during the translation, wearing a headset greatly improves that ability and being able to type in difficult to understand words makes for a very understandable conversation. I think we are just scratching the surface.  In listening to some of the earlier Microsoft transcripts from a year ago to now, the improvement is amazing. Skype Translator has a feature that allows you to save or printout the transcript of a call.
Please, give it a try and offer them your feedback.
Jim