Recently, I was trying to sell some items on Facebook (yes, they allow you to do that). This allows many people to look at your items and post questions, even some people who might not speak the same language as you. This can make it difficult when trying to communicate with someone wanting to buy your item. How do you easily translate what the person is saying if you do not speak the same language? Well, Facebook has added a cool feature called Translation (at least that is what I call it) that will translate whatever they say to your own language. Usually, the option will appear next to the person's comment with a link that says translate. If not, no worries– we will go over how this works so you can communicate with the world. Now, get ready to learn how to read many other languages with the click of a button, or mouse.
How To Translate A Post On Facebook
Step 1: Log in to your Facebook Account

Step 2:  Head to the top-right of your screen and click on the down-arrow. This will open a drop-down menu. From here, select the Settings option.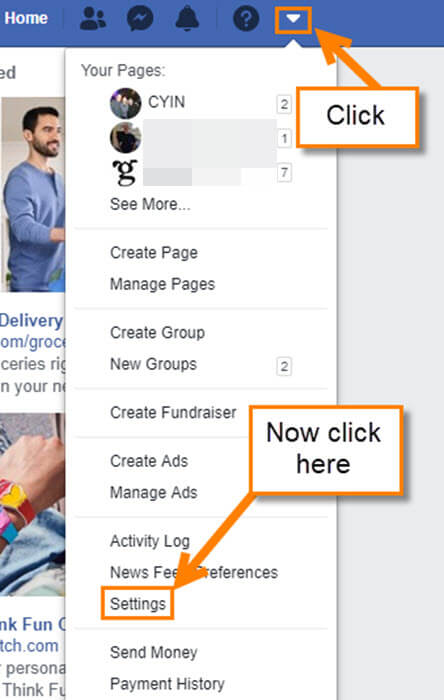 Step 3: If you look in the left menu, you should see the option called Language. Click it.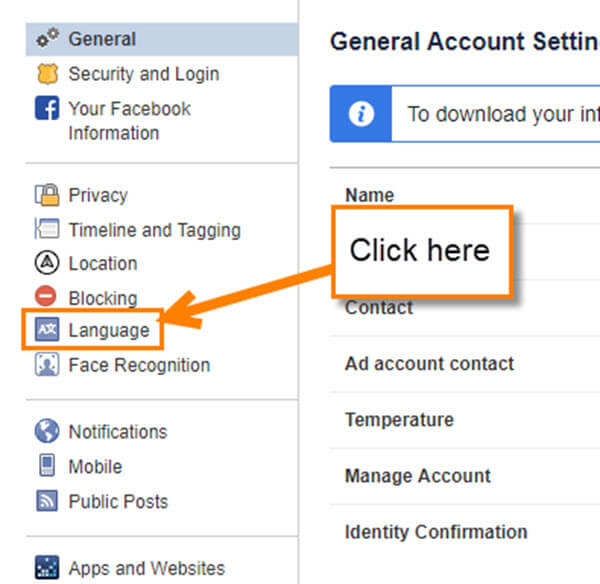 Step 4: Once in here, you will need to click on What language do you want stories translated into. Click it. Now you can click the language you would like other people's stories translated to. This will give you the option to translate stories/posts to the language you choose.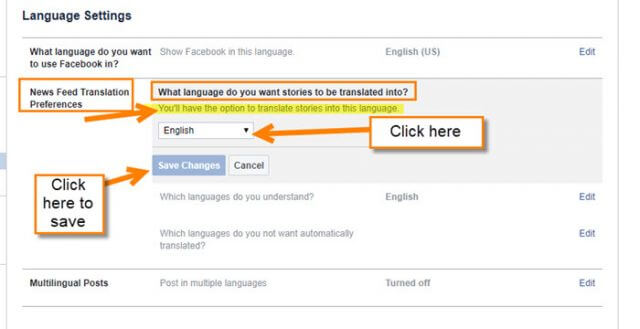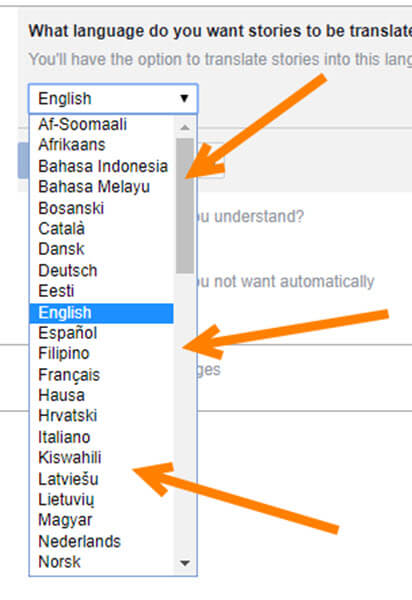 This option will now appear when any other language shows up in posts or stories. This is what you will see when you are given the choice to translate: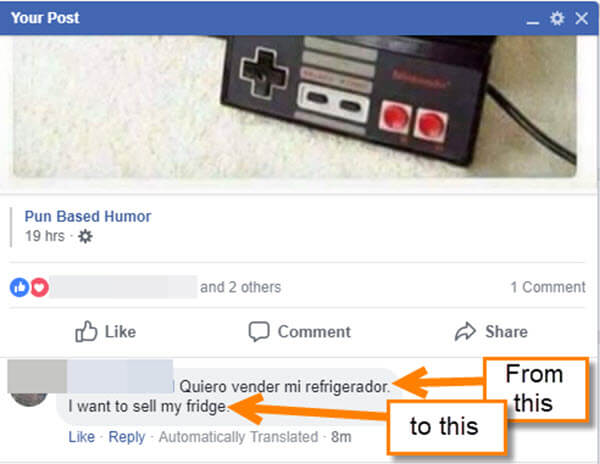 This option is most likely already on by default with the language you set up in Facebook, but it is good to know if you also wish to change the language you want a post translated to. Time to start learning some new languages.
Here is a short video demonstrating the process:
Do you use this feature?
—