Giveaways & Contests
Dave's Computer Tips is working hard to bring top-quality software to our readers. Please note that none of the upcoming contests and giveaways are etched in stone. Changes may be made to this list at any time.
Here's what's happening…
Running Now!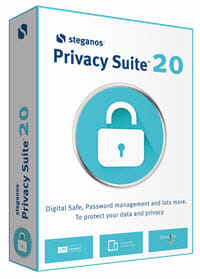 Steganos has generously offered us five licenses for a giveaway contest. These Privacy Suite 20 licenses are currently valued at $59.95 (US), but you could win one for free just by entering this contest.
"Steganos Privacy Suite 20 combines the award winning Steganos Security software products Steganos Safe and Steganos Password Manager with added features that are only available in the Privacy Suite. Users are able to encrypt sensitive data like business reports, TAN lists or holiday photos thanks to a clear and easy menu navigation – on PCs, in networks and in the cloud. Passwords for all online accounts can be created automatically and are easily managed and administrated, regardless of whether it is on a computer, smartphone or tablet. With only one click you are able to delete all browser data and histories. Additionally you can now block tracking and advertising before information about you is stored and increase your privacy with an anonymized browser." ~ Steganos
This giveaway contest is running now and you can read about it enter the contest on this Steganos Privacy Suite 20 page.
Coming Soon!

iBoysoft has graciously offered us five licenses for their Data Recovery program. These licenses are currently valued at $69.95 (US), but you can win a free copy by entering this giveaway contest. There is also a limited free version available at the above link.
"iBoysoft Data Recovery is a reliable and professional Windows data recovery software for deleted file recovery, formatted drive data recovery, RAW drive data recovery, corrupted hard drive data recovery, deleted/lost partition recovery, etc. It's fully compatible with Windows XP/Vista/7/8/10 and Windows Server 2016/2012/2008/2003." ~ iBoysoft
This giveaway contest is scheduled to begin on October 15 and run through October 25, 2018. Keep an eye open for this great deal!!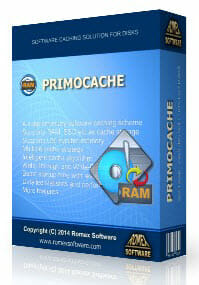 Romex has generously offered our DCT readers a chance to win one of three licenses for their PrimoCache software. These licenses are currently valued at $29.95, but you could win one for free just by entering this contest! Romex also offers a generous 60-day trial period so you can try it out before you buy!
"PrimoCache is a software caching solution that cooperates with physical memory, solid-state drives (SSDs) and flash drives to provide data caching for local and iSCSI disks in order to improve Windows OS performance and response to user requests. It transparently stores disk data into fast cache devices, therefore future read requests will be served directly from the cache and be faster." ~ Romex
This contest is scheduled to begin on October 29 and will run through November 8, 2018. If you want to really speed up your computer, then don't miss this great offer!
---
That's it for now. Be sure to visit often so you don't miss these great Contests and Giveaways! And don't forget, there are other informative and entertaining articles posted by our writers during the week as well.
If you would like to see a specific piece of software promoted as a giveaway contest on DCT, please let us know and we will do our best to make that happen.
—