We all use many different browsers and one of the most popular is Google Chrome. Many of us might not have known or noticed this before but when you use this browser it sets up shortcuts automatically with sites you search the most. They show them when you open a New Tab window. The New Tab screen will show all the shortcuts that have been set up for you under the search box. I find having these shortcuts to be very helpful in my everyday browsing. Some of my clients started to ask me how they could remove or add shortcuts to the New Tabs screen. This is a great question and everyone should know how this works. I did some research and collected some data. Time to show you how you can edit those helpful shortcuts on your Google Chrome browser.
Edit Google Chrome Shortcuts
Step 1: Open up your Google Chrome Browser.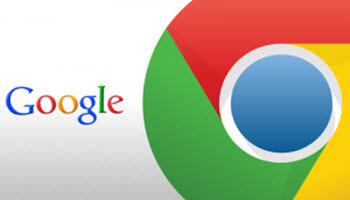 Step 2: Once it has loaded up, look to the top Tabs. Click on the + (plus).
Step 3: This will bring up the New Tabs Screen. Here you should see the shortcut links under the search bar.  There are a few things you can do here to edit the shortcuts. First, hover your mouse over one of the link shortcuts. You should see three vertical dots on the top right of that link. Click it.
Step 4:  A menu will appear and you have two choices:
For this article, we will choose Edit shortcut. Click it.
Step 5: The editing screen will now appear. Here you can Name it whatever your wish and update the URL if needed. After you are done, click the DONE button at the bottom right.
Adding Shortcuts
Step 6: Another option is to add a shortcut of your own. Looking at the last icon on this screen, you should see the Plus sign with Add Shortcut under it. Once you click it you will now see the window to add this new link. Fill it out and then click Done.
Customize Shortcuts
Step 7: The last option is to customize your Shortcuts. To do this look to the bottom right corner of the New Tab screen. There you will see an edit pencil icon you need to click on. This opens up the Customize this page and on the left menu, click on the Shortcuts option. Here you have three choices:
My Shortcuts (shortcuts are curated by you)
Most Visited Sites (shortcuts are suggested based on websites you visit often)
Hide Shortcuts
The first one is by default for me but you can choose one of the others if they work best for you. Once you have the right one chosen, click the Done button.
That is all you have to do to edit your shortcuts on Google Chrome's New Tab screen.
Bonus Tip: You can change the order of the shortcuts in the New Tab window. Simply hold the left mouse button down on the one you wish to move. Then drag it to the spot you want it and let go of the button.
—