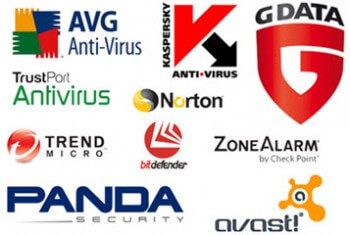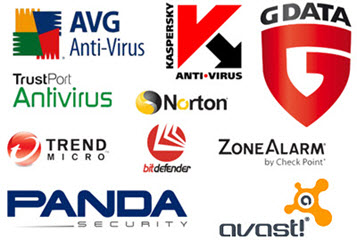 An antivirus program is not something we tend to change very often but, when we do, it's important to make sure the existing antivirus software is completely removed from the system. This is not always easy to achieve as antivirus programs tend to add components deep into the system in order to provide the sort of protection necessary.
Simply removing antivirus software via Control Panel>Programs and Features is almost certain to leave remnants behind which can, and often do, interfere or conflict with installation and/or running of the replacement antivirus. Fortunately, antivirus vendors recognize this situation and most provide uninstallation tools that will remove all traces of their products from the system; including files, registry items, profiles and any other settings or options.
Here is a list of official removal tool downloads for a number of popular antivirus products:
Official Antivirus Removal Tools:
Please be aware that many of these tools need to be run AFTER you've gone through a normal uninstall via Programs and Features. Also note that removing antivirus products is generally best performed from within Safe Mode where the files will not be in use or locked. Please read the vendor's instructions beforehand.
If your antivirus software is not listed above, you can try performing an online search using the search term "antivirus name removal tool" – where "antivirus name" is actually the name of your antivirus product.
Alternatively, you could try one of several third-party universal removal tools that are available and support a wide range of different antivirus products. My suggestion here would be ESET AV Remover which, as the name suggests, is provided by the ESET security company. If anyone would want to make sure that your previous antivirus product was completely uninstalled from the system, I'd imagine it would be a security software vendor.
ESET AV Remover is available in both 64-bit (10.7MB) and 32-bit (10.3MB) flavors and it is a portable application, just double click the downloaded executable to run. *NOTE that ESET AV Remover will also help fix incomplete uninstallations.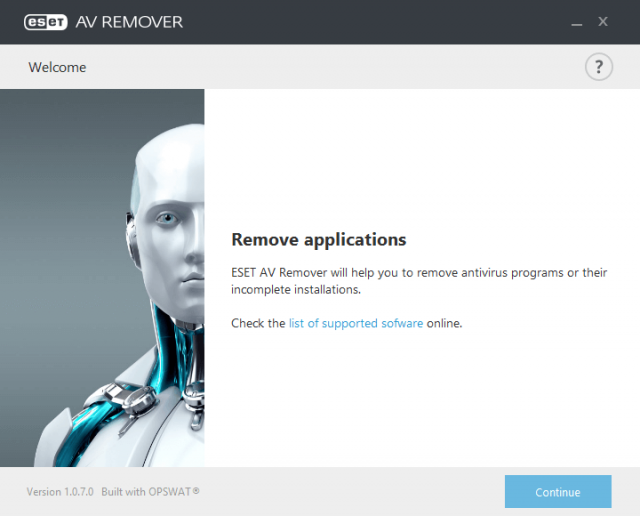 (Scroll down to the bottom of the page for a full list of supported programs, just click on the name of your operating system)
Uninstalling Antivirus Software Bottom Line
Incomplete and failed antivirus software uninstalls can really mess up the system so, if you are planning on changing from one antivirus product to another, don't rush in boots and all. Look around for an official removal tool first, and if none are available, try one of the universal third-party tools.
Getting the job done right in the first place will often save a lot of angst in the long run. Amen