This morning I realized I was on my last roll of toilet paper. This wasn't an emergency since I still had a whole roll to use, but what happened next is relatable to millions across America. I sat down, went on my phone, opened Amazon and ordered a new pack to arrive the next day. I knew I would forget to grab some at the store next time I was there, and this is something I wouldn't dare risk forgetting. So Amazon it was. And at that moment I realized how much our lives have changed because of Amazon. One day free delivery, decent prices, order at the tap of a button– we truly are living in a connected, globalized world. Then I got to thinking– at what cost?
The Cost Of A Monopoly
If you go on Amazon right now and look up toilet paper, you'll find an almost endless selection of every size, softness, and strength. You can get anything you want for a wide array of good prices, almost all of which are available for next day delivery. But you won't actually see the whole selection. In fact, you probably won't even get down to the fourth line of products before you pick and order. Now look at that top line closely and you'll find something interesting. The first three search results are marked as "Sponsored". These results have been purchased to be at the top. And the next row of products is essentially all Amazon's own brand. You have to get down past the third line to see results that are relatively organic.
These practices by Amazon have been criticized by businesses big and small alike. Showing sponsored products first and Amazons own brand second is a surefire way for Amazon to maximize profits at every corner even though it creates a large market entry barrier for other brands. Amazon is undoubtedly the king of eCommerce– no other company comes close to competing. If you're a new or small company that can't afford to sponsor your products, you're unlikely to get on those first two rows or even on the first search page on Amazon. On top of that, Amazon has its own brand of products which they'll always push harder than any others. Not to mention that Prime works to lock in their customers. With few other options for online sales, your market entry barrier is at maximum. You can't afford to make money on Amazon and can't afford to sell anywhere else. This is how Amazon effectively can stifle competitors and only increase their own power to monopolize.
The Cost Of Innovation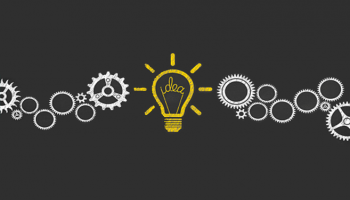 Amazon's power and influence is a cultural phenomenon we're seeing more and more every day. They have a speaker in our living rooms, they're running the dominant online marketplace and they've even entered the entertainment and produce markets. Many choose to see their progress in many of these fields as innovation. How innovative is it to get household items the very next day at the click of a button? Pretty damn innovative. But let's look deeper.
Innovation is driven by competition. It's no secret that internet providers like Spectrum, Comcast and Cox have stayed out of each other's way to avoid competition and raise prices without changing much in the way of service. If you look at countries like South Korea, you'll find they are required to have competition in internet providers among other policies. As a result, they have the fastest internet in the world at a fraction of the price we pay in the U.S. Competition is great for innovation and Amazon may never see competition on the eCommerce front. 
Any new company that would attempt to tackle Amazon's hold on the online market would fail almost instantly. The uphill battle would start with a lack of investors, many of whom are on the Amazon bandwagon. If they were still able to secure capital to launch, they would never topple Amazon's iron grip on the online market. Just like Google is synonymous with a search engine, Amazon is synonymous with buying online. With a lack of any competitors, innovation is not fueled but stifled. The innovative company is actually hurting our progress.
The Cost Of The Environment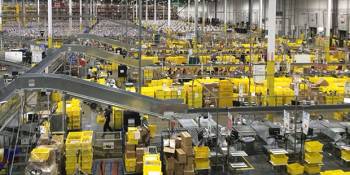 Here's the other big one– the environment. Amazon's one-day delivery can save us all a lot of the hassle of going out to the store but the entire infrastructure required to make it happen is a huge environmental burden. Let's go over how that toilet paper made it to my apartment overnight.
Amazon has a slew of products (about a million different ones) stored at their "Fulfillment Centers". These are strategically located near urban areas and are massive. Let me be more specific– the average Fulfillment Center is about 1.2 million square feet and employs around 1500 people. They're gigantic and there's over 75 of them in the U.S. alone. My toilet paper started its journey from the manufacturer and made it to the Fulfillment Center closest to me. When I ordered the paper, it was processed, packed, hopped on a delivery truck and got sent out. The next day, voila! I can restock and carry on with my life.
Between the flying of the products, the driving for the delivery, the operation of the Fulfillment Centers, and the packing materials (boxes, packaging, tape) there's a lot of emissions and waste. That's not considering the other operations of Amazon such as data centers, HQ and more. It comes as no surprise to me why Amazon chooses to be so secretive about their emissions data. The numbers must be staggering and alarming. 
We may think the cost of our one-day delivery is the Prime subscription but look deeper. The cost below the surface is one that will and has changed our world in irreversible ways. Sure, there are plenty of positives to Amazon, too. After all, they are the second-largest employer in the country after the Federal Government. We must all be mindful however, of the real impact Amazon has on the future of innovation, eCommerce, the environment, and as I previously wrote about, our privacy. These tech giants are intertwined within our lives and we must be vigilant to understand how they impact the same lives they promise to change. 
—